Are you a great fan of rock music and bands? If yes, then why don't you go ahead and name your child after your favorite rock star? Well, if you are clueless and curious to find out interesting names for your dear baby that are inspired by rock music, fret no more! Check out this post for some famous rockstar names for your little one at home!
Rock stars have the some of the most interesting monikers. They are funky, edgy and cool. These names just bend the rules. The modern appeal of these names will instantly make your little one stand out in a crowd.
Here is a list of top 20 Rock star baby names that will make your little one groove in excitement. We're sure you won't find any boring or common names in this list of rockstar baby names. Go ahead and take your pick!
Top Ten Rock Star Names For Baby Boys:
1. Hendrix:
Pay your tribute to one of the greatest rock stars Jimi Hendrix by using his last name as your boy's first name. We all know that a name that ends with 'x' scores brownie points.
2. Kurt:
Kurt Cobain is one of the greatest icons in the world of rock music. The cool name will make your baby instantly popular.
[ Read: Heroic Names For Babies ]
3. Lars:
Lars Ulrich from the band Metallica is a living legend in the rock and roll music industry today. The meaning of the name Lars is 'victorious'. The unique name is perfect for your little bundle of joy.
4. Cooper:
Alice Cooper is the 'godfather of Shock Rock,' according to most fans of this genre. His incredible career spans more than five decades. You can pick his last name for gifting your son an edgy name.
5. Harrison:
Harrison is a name that sounds cool yet traditional. You never know! Even your baby can major in music and learn to play 26 musical instruments, just like George Harrison, his famous namesake.
6. Keith:
Which rock music lover wouldn't want to name his baby after the founders of the Rolling Stones? Keith Richards also played the role of Jack Sparrow's father in the film series Pirates of the Caribbean.
[ Read: Disney Inspired Baby Names ]
7. Dylan:
Bob Dylan is a socially aware songwriter who spoke about the real issues his generation faced in his songs. He has a quality that every parent would be proud to see in their child. The name will surely get a nod of approval from cool mommies out there.
8. Freddie:
Freddie Mercury, the lead vocalist of the band Queen, is one of the boldest rockstar boy names in music industry. It is one of the most influential names you can give your precious little one.
9. Elton:
Elton is one of the classic rockstar baby boy names with a fresh edge. You can go ahead and name your baby after the famous British musician Sir Elton John.
10. Axl:
By naming your baby Axl, you can pay your tribute to the lead vocalist of the hard rock band Guns N' Roses. If you are having twins, you can name your baby boy Axl and baby girl Rose. Isn't that a great idea?
Top Ten Rock Star Names For Baby Girls:
1. Turner:
Using the last name as a first name is the latest trend in the baby naming world. Naming your princess after the famous songstress Tina Turner will surely make people turn their heads and notice your dear doll.
[ Read: Romantic Names For Babies ]
2. Debbie:
Debbie Harry is a beautiful rock star. Her formal name Deborah was the second most popular name in 1955, as mentioned by the US Social Security Administration. Since classic names are making a strong comeback these days, make sure you claim this one at the earliest!
3. Gwen:
Any girl would be proud to share her name with the rock star Gwen Stefani. Gwen also gave musically inspired names to her children- Zuma Nesta Rock, Apollo Bowie Flynn and Kingston James McGregor.
4. Everly:
The lovely three-syllable name spells feminine charm. The musical association adds to its attractiveness. Evie is a short and sweet variant of the name Everly.
5. Meg:
The name Meg is slightly on the mellow side for a rock star. But that does not mean that you can't opt for it for naming your baby. Meg White is the drummer of the famous band The White Stripes. It is a perfect choice if you want a rock star-inspired name for your baby that is not very outlandish.
[ Read: Exotic Baby Names With Meanings]
6. Lyla:
Lyla is one of the short and lyrical rockstar baby girl names that embodies a lot of depth and richness. It is the name of a song by the band Oasis. It is a perfect name for your sweet daughter.
7. Pearl:
Pearl is a name that is both exotic and feminine and is perfect for your delicate darling. Pearl Aday is an American rock star. She is the daughter of the musician and actor Meat Loaf. Her songs are as catchy as her name.
8. Emma:
Emma is another beautiful and classic name that you can pick for your baby. Emma Anderson is the songwriter, singer and guitarist of the Britpop band, Lush.
9. Niki:
Niki Barr is an American musician hailing from Denton, Maryland. She brought a kind of fierceness and strength to women rock stars. It is a bold choice for naming your doll if you want to move beyond the traditional and jaded options.
[ Read: Six Letter Names For Babies ]
10. Joan:
Joan is one of the most unusual rockstar girl names. Joan Chandos is the singer of the eponymous album Joan Baez. Many parents picked this name for their baby, following the popularity of Joan's music.
That sums up our list of the top 20 rockstar names for babies. We hope you liked the cool rockstar names for your darling. Do tell us your favorite from the list? Are there any famous rock star names that you would like us to add to this list? Share your suggestions and feedback with us in the comments section. We would love to hear from you!
Recommended Articles:
Top 20 Rock And Roll Names For Your Baby
Top 15 Gentle Names For Your Baby
10 Baby Names Inspired By Fire
Top 15 'Eight Letter' Names For Your Baby
The following two tabs change content below.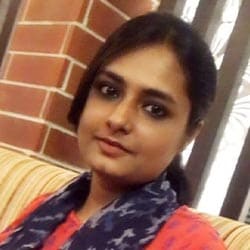 Arshi Ahmed
Arshi Ahmed did her graduation from Shri Shikshayatan College, Kolkata, and post graduation in English from Lovely Professional University. She specializes in writing baby names articles as she loves to help new parents find a name for their child. Arshi understands how important it is for a parent to find the right name because the name gives the baby an...
more