Is your husband's birthday round the corner? Then why not do something special this time? Of course, that will be a surprise as you won't reveal your plan to him.
Get creative, romantic, and spice up your husband's birthday to make it a memorable one. You may borrow ideas from us, as MomJunction brings you some interesting and fun ways to surprise your husband on his birthday.

Romantic Birthday Ideas To Surprise Your Husband
Here we are not talking about candlelight dinners, roses, and wine! Our ideas go beyond the regular 'romantic stuff' so that your husband's birthday becomes more interesting:
Dedicate a song on air. Heard those love-stricken couples dedicating songs for each other on the radio? Sounds so mushy and cute, right? Well, you can do the same for your husband too; but ensure that he is listening to the radio when they play your dedicated song. This can be the most romantic surprise ever.
Slip a birthday-cum-love note in his trousers. The moment he reaches out for his wallet or mobile in his pockets, he finds a cute love note that reads, "Happy birthday my love, I have 30 (as per his age) reasons to love you". You can also get a bit naughty with the notes or send naughty texts on his mobile throughout the day.
[ Read: Birthday Wishes for Husband with Love ]
Leave a trail of fragrance. Spray his favorite perfume in the air from the living room along the hallway leading to the bedroom, and the wardrobe in it. He is sure to follow the smell, and come into the bedroom and peep into the wardrobe, where you would be hiding his birthday gift.
Give him a musical tribute. If your husband loves music, give him a musical tribute. Buy tickets for a music show, or if you are good at singing, organize a show at home itself. He will appreciate and love the surprise.
Plan a starry night. You can plan a 'night under the stars' just the way they show in the movies. If you have a big vehicle or an open-top car, just flatten the seats and put a comfortable bedding in the rear, drive down to the woods or gardens where you can spend the night, just the two of you, lying down, holding your hands, and talking to each other under the stars.
[ Read: Birthday Surprise To Your Wife ]
Deck up the bedroom. Decorate the bedroom with balloons and his favorite colors. Set the alarm to 12am and wake him up. Play a birthday song and have him cut a cake.
Leave a birthday note in the car. You could even decorate the car with some balloons, and he will be left pleasantly surprised.
Organize a surprise lunch. Order his favorite food and have it delivered to his workplace or cook something and take it for him.
Bake a cake. A good old baking idea which is sure to surprise and win his heart. Bake a heart-shaped cake of his favorite flavor and have him cut it. You can have cupcakes with 'birthday boy' letters written on each cupcake.
Join him in his hobby. His hobbies may or may not match yours, but take them up for a day, whether it's gardening, badminton, or bird watching. You never know, you might seriously start pursuing it later.
Go on a weekend getaway. If his birthday is coming towards the weekend, take him out to a hill station. You might avail some good travel deals from travel sites.
Make a collage of old pictures: Collect all the pictures of important events in your life, such as your first date, proposal date, wedding, the birth of your first child… and make a collage of all the pictures. Show him how much you love and care for him.
Wrap yourself up. You got that, didn't you? Get slinky and knot yourself with a gift ribbon all over you and lie in bed. When he comes close to you, whisper seductively, "I am your gift tonight, unknot me." We bet, his birthday can't get any spicier than that.
Wish him through the newspaper. Buy a space in the newspaper that he reads, and get his birthday wishes and picture printed in it. He will be caught off guard and thrilled to see the wishes.
Have a balloon surprise. Blow as many heart-shaped balloons as his age with a note tied to each balloon. You can pin up the birthday banner with this text 'X (age) reasons why I love you'.
Hourly gifts: Buy small gifts and let your husband open each one every hour. The gifts need not be expensive; they can be as simple as a food coupon, cologne, perfume, or tickets to a theme park.
These surprises are simple yet effective. If you pad them up with a surprise birthday party, then your husband will be grateful to you for such splendid efforts.
Surprise Birthday Party Ideas For Him
[ Read: How To Impress Your Husband ]
Here are some interesting and fun-filled ideas you can choose from:
Treasure hunt: Play treasure hunt. Hide his gift and leave clues at different places in your home and let him and his friends find his gift. This will be super exciting and fun.
Plan a dinner with his close friends: Switch off the lights the moment you find him walking towards your home. And when he opens the door, switch on the lights and sing the "happy birthday" song. He will be thrilled to see all his friends at home.
[ Read: Couple Games for Party ]
Schedule an adventurous trip with his friends: If he is an adventurous person, plan something he would be interested in – take him for trekking, camping, rafting, or zip lining.
Convey the wishes from coworkers: Inform his work friends about his birthday and ask them to call and wish him one after the other. That will leave him surprised throughout the day.
Make him the king for a day: Gang up with all your family members, and treat your husband like a king. Let his wish be your order. From breakfast to dinner and everything in between, do what he says, and pamper him throughout the day.
[ Read: How To Be A Good Husband ]
Birthdays are special, and are sweet reminders of couples aging together. So, do make an effort to convert an ordinary day into an awesome one by some simple gestures. You can get as creative or naughty as you want, but remember to do things according to his preferences.
What are your ideas of surprising your husband? Let us know in the comment section below.
Recommended Articles:
The following two tabs change content below.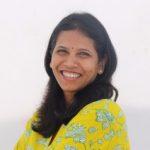 Latest posts by Kalpana M (see all)