Sesame seeds, scientifically named Sesamum indicum are known to be the oldest oilseed crops that have been domesticated over 3,500 years ago. They are known by different names such as benne, bene, gingelly or til seeds. They are available in white, black, yellow and red depending on the strain of the sesame plant. You can get them either hulled (without seed coat) or unhulled (with seed coat).
MomJunction tells you if you can have sesame seeds during pregnancy and their effect on you and your baby.

Is It Safe To Eat Sesame Seeds During Pregnancy?
Yes, it is safe to eat sesame seeds in moderation as there is no scientific proof to suggest that they are unsafe (1). It is a misconception that sesame seeds can cause a miscarriage by increasing body heat and causing imbalance.
In fact, sesame seeds are beneficial to health as they are rich in iron, calcium, amino acids, protein, oxalic acid, vitamins B, C, and E (2).
So, what health benefits can these nutrient-rich sesame seeds offer?
Health Benefits Of Sesame Seeds In Pregnancy:
Here we have listed a few:
1. Fibers aids digestion:
Constipation is a common problem during pregnancy. Sesame seeds, being rich in fiber, act as a natural laxative to relieve constipation and ease bowel movement. Including them in your diet will keep the digestive system active (3).
2. Nutrients boost immunity:
Sesame seeds are packed with rich nutrients that support your health and immunity. Since resistant levels are low during pregnancy, the seeds strengthen the body's defense system and protect you from cold and flu (3).
3. Calcium strengthens teeth and bones:
Pregnant women fall short of calcium as they also support the baby's bone development. Sesame seeds are a rich source of calcium that strengthens the bones and also prevents dental problems (4).
[ Read: Sunflower Seeds During Pregnancy ]
4. Boosts energy levels:
Sesame seeds are one of the best natural strength boosters. They strengthen the muscles and nerves and reduce the built-in muscle weakness and stress, thus making the body fit and energetic (5).
Now it's time you know the nutritional profile of sesame seeds to include them in your diet in the right amounts.
Nutritional Value Of Sesame Seeds:
The nutrient value of whole, roasted or toasted sesame seeds per 100g of serving is as follows (6):
| Nutrient | Amount per serving |
| --- | --- |
| Calories | 565kCal |
| Carbohydrates | 25.7g |
| Protein | 17g |
| Dietary fiber | 14g |
| Fat | 48g |
| Calcium | 989mg |
| Magnesium | 356mg |
| Phosphorus | 638mg |
| Vitamin A | 9IU |
| Thiamin | 0.8mg |
| Niacin | 4.6mg |
| Folate | 98mcg |
If you are interested in adding sesame seeds to your diet, we'll tell you how you can do that.
Ways To Include Sesame Seeds In Pregnancy Diet:
Some of the ways to include sesame seeds in your everyday diet are:
Make a quick sesame dip (tahini), and eat with fresh vegetables.
Add some sesame seeds to the basic coriander or mint chutneys for extra taste and improved nutritional value.
Make chutney and eat with main dishes like steamed rice or quinoa.
Roasted sesame seeds can be used as a garnish in noodles, curries and more.
Prepare til ladoo or chikki or revdi (Indian sweets), which can be your power-packed dessert options.
Sesame seeds add not only nutrition but also taste to your food. But that doesn't mean you can have them beyond a limit.
[ Read: Flax Seeds During Pregnancy ]
Side-effects Of Sesame Seeds During Pregnancy

There are a few risks associated with sesame seeds:
Do not eat them in excess during the first trimester when your pregnancy is still delicate. If you happen to see any spotting after eating sesame seeds, check with your doctor.
Avoid them if you have a history of allergies as the seeds are among the six common food allergens known in the US (7).
If you still have doubts about using sesame seeds during pregnancy, check with your doctor before consuming them. Remember, moderation is always the key.
Frequently Asked Questions
Are black sesame seeds healthier than white sesame seeds?
Yes, black sesame seeds are healthier than white sesame seeds because of their high nutritional profile. White sesame seeds are usually hulled whereas black sesame seeds are unhulled, and the hull is an important source of nutrients, especially calcium. Though the hulled variety also contains calcium, unhulled variety provides almost 100% of daily requirement of calcium per 100g serving of sesame (3).
Is it safe to consume sesame oil (gingelly oil) during pregnancy?
It is perfectly safe to consume sesame oil during pregnancy. It is a good option, much like olive oil or canola oil that helps meet your requirement of healthy fats. Sesame oil contains a good balance of mono and polyunsaturated fats, (8) which can keep the baby's brain and nervous tissue healthy. These fats also absorb fat-soluble vitamins and minerals which are important for yours and your baby's health.
[ Read: Oats During Pregnancy ]
Hope this post has helped you clear any doubts on eating sesame seeds during pregnancy. If you have anything to share, please write it in the comments section.
Recommended Articles:
Comments are moderated by MomJunction editorial team to remove any personal, abusive, promotional, provocative or irrelevant observations. We may also remove the hyperlinks within comments.
The following two tabs change content below.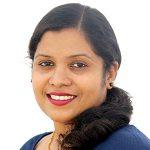 Latest posts by Rebecca Malachi (see all)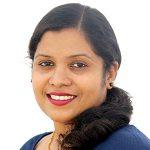 Rebecca Malachi
She is a Biotechnologist with a proficiency in areas of genetics, immunology, microbiology, bio-engineering, chemical engineering, medicine, pharmaceuticals to name a few. Her expertise in these fields has greatly assisted her in writing medical and life science articles. With 8+ years of work experience in writing for health and wellness, she is now a full-time contributor for Momjunction.com. She is passionate about giving research-based information to readers in need. Apart from writing, she is a foodie, loves travel, fond of gospel music and enjoys observing nature in silence. Know more about her at: linkedin.com/in/kothapalli-rebecca-35881628