Pineapple has always been a doubtful choice for pregnant women. While some say it is safe to eat, some say it is a strict no-no. So, what do you do if you love pineapple and just can't resist its tempting aroma? This MomJunction post helps you know if a pineapple is safe to eat during pregnancy, its role in labor induction, and more.
Is Pineapple Safe To Eat During Pregnancy?
In India and other Asian countries, the fruit is categorized under sour and hot foods that can induce miscarriage, uterine contractions and preterm labor (1) (2). It is a taboo in these regions to eat pineapple, especially in the first trimester.
Pineapple contains the enzyme bromelain that thins the blood, breaks the clots, and reduces blood clot formation. This ability of bromelain can break down proteins and cause abnormal bleeding leading to early labor or miscarriage.
However, Integrative Medicine (2018) observes that there are "no known risks associated with pineapple during pregnancy". It also observes that bromelain is present in the fresh fruit, but the canning process destroys it (3).
Therefore, an occasional cup of ripened pineapple pieces (preferably the canned ones) or a glass of juice may not be harmful during pregnancy (4). However, if your doctor suggests against eating pineapple, then it is good to follow their suggestion as they know your case better than anyone else.
How Much Pineapple Is Safe To Eat During Pregnancy?
One cup of pineapple is safe to consume as it offers the recommended amount of vitamin C for a pregnant woman. Pregnant women require 80 to 85mg of vitamin C (5), and one cup of pineapple provides 78.9mg (6).
Why You May Eat Pineapple During Pregnancy
Pineapple has vitamins, minerals, fiber, and water. It contains high dietary fiber and low saturated fats.
Vitamin C (ascorbic acid) boosts the immune system and promotes collagen production (that is responsible for the growth of the baby's skin, bones, cartilage, and tendons) (7).
Vitamin B1 (thiamine) helps in proper muscle functioning, healthy nervous system, and heart (8).
Vitamin B6 (pyridoxine) is essential for several body functions and treats morning sickness (9).
Folic acid helps prevent birth-defects of the brain and spinal cord (11).
Bromelain helps treat edema (12), a common complaint during pregnancy
You may have a cup of canned or fresh pineapple or pineapple juice if you enjoy the fruit and get these benefits too. However, you don't have to eat pineapple just to get these benefits. Eat the fruit only if you enjoy it. Otherwise, you may find alternative vegetable and fruit sources that provide the required nutrients.
[ Read: Eating Prunes During Pregnancy ]
What Could Be The Risks Of Eating Pineapple During Pregnancy?
Though moderate consumption of pineapple causes no side effects, you may have some adverse effects if you are having a sensitive stomach, eating pineapple in large amounts, or are allergic to the fruit.
The acids in the fruit could cause acid reflux or heartburn. You should avoid the fruit if you are already having peptic ulcer disease or gastritis.
Eating the fruit in large quantity could lead to:
Diarrhea and gastric discomfort due to bromelain content
Tenderness or swollen tongue, cheeks, and lips
If you are allergic to pineapple, you may have allergic symptoms such as skin reactions, swelling or itching in the mouth, runny nose or congestion, and asthma. These reactions are similar to the allergic reactions of latex or pollen and occur soon after eating pineapple.
Therefore, to avoid any of these above effects, you should be eating the fruit in moderation.
How Much Pineapple Should You Eat To Induce Labor?
Pineapple is believed to induce labor if you consume in high amounts. Bromelain is said to soften the cervix and help induce labor (3). However, what quantity of it can induce labor is not known. There are no studies on humans on this. Some research says that pineapple's effect on labor may be due to its stimulating property of sugars and fiber in the fruit.
Ways To Include Pineapple In Your Pregnancy Diet
Some ideas for eating pineapple:
One cup of pineapple slices is a simple way to add the fruit to your diet.
Add diced pineapple to grilled pork chops for a strong taste.
Top chicken spinach salad or grilled chicken sandwich with sliced pineapple.
Toss fresh pineapple chunks into yogurt and have it in the morning.
Blend into a smoothie along with other fruits such as apples and bananas.
Place big chunks on kebabs made of veggies or meat.
Add diced fruit to a salad.
Chop pineapple to make salsa.
Add to cakes, cookies, or tarts.
[ Read: Benefits Of Eating Guava During Pregnancy ]
Pineapple may not do any harm to your pregnancy if you have it in moderation. Go for freshly cut ripe fruit, canned fruit or the juice. If you are still doubtful about eating it, seek your doctor's advice.
Did you have pineapple during pregnancy? Do share your experience with us in the comment section below.
References:
MomJunction's articles are written after analyzing the research works of expert authors and institutions. Our references consist of resources established by authorities in their respective fields. You can learn more about the authenticity of the information we present in our
editorial policy
.
Recommended Articles:
The following two tabs change content below.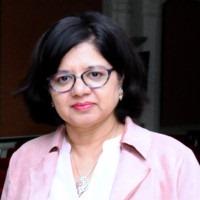 Dr. Sangeeta Agrawal
(FRCOG, MD, DNB, DGO,)

Dr. Sangeeta Agrawal worked in Royal London, St. Bartholomew's, North Middlesex and Barnet General hospitals in London. Currently, she runs her own clinic in Mumbai. She is also attached to Bhatia Hospital, Breach Candy Hospital, Wockhardt Hospital, and Global Hospital. Her areas of expertise include obstetrics and gynecology, involving teenage care, antenatal, intrapartum, post-natal care, painless labor, fertility control, menopause...

more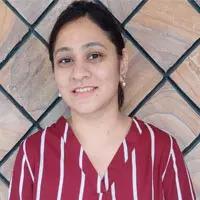 Swati Patwal
Swati Patwal is a clinical nutritionist and toddler mom with over eight years of experience in diverse fields of nutrition. She started her career as a CSR project coordinator for a healthy eating and active lifestyle project catering to school children. Then she worked as a nutrition faculty and clinical nutrition coach in different organizations. Her interest in scientific writing...
more