When you are expecting, you need to be extra careful about what you eat because everything you eat will affect the growing fetus. Therefore, many women wonder whether it is safe to eat prawns during pregnancy.
Seafood is generally considered unsafe for consumption during pregnancy because of the toxins they contain due to the rise in water pollution (1). Moreover, eating prawns when pregnant may also increase your risk of contracting food-borne infections.
However, if you have consulted your doctor and want to eat a small quality of prawns, be sure to follow some important tips to ensure they are safe for your consumption.
Read this post to learn more about whether it is safe to eat prawns during pregnancy and some tips to follow if you want to occasionally include them in your diet.
Is It Safe To Eat Prawns During Pregnancy?
You may be tempted to relish those butter garlic prawns, but wait… are prawns really safe for consumption during pregnancy?
Let's give you the bad news first. Almost all forms of seafood are best avoided during pregnancy. Seafood apart from being a good source of protein fats and minerals, which are necessary for the normal growth of your fetus, they also come with high levels of mercury (2).
Why Should Prawns Be Avoided During Pregnancy?
Water pollution has caused an increase in the accumulation of toxic chemicals in marine life, which makes consumption of seafood more problematic than before.
It is advisable to avoid consuming seafood served in restaurants during pregnancy. Since they are more likely to be undercooked and may not be prepared in the clean environments as at home.
If you are sure that the prawns you've purchased are from a safe freshwater source, you can consume it occasionally after seeking the opinion of your healthcare provider.
What Are The Health Risks Of Eating Prawns During Pregnancy?
Consuming prawns, particularly raw prawns is extremely harmful during pregnancy, and is thought to be associated with a number of health risks including-
Consuming raw prawns may pose the risk of food poisonings. As raw seafood tends to contain certain parasites that could harm the digestive system.
Seafood contains high levels of toxic substances like mercury, which is thought to affect your baby's nervous system development (2).
Prawns obtained from contaminated rivers and lakes also contain high levels of polychlorinated biphenyls, which may also pose health risks to your baby.
Listeria contamination is also possible on consumption of raw prawns, which may cause lethal blood poisoning and other infections to your fetus.
What Are Some Tips To Eat Prawns Safely During Pregnancy?
Though it is best to avoid consuming prawns during pregnancy, if your doctor is okay with the idea, you can consume it occasionally. Here are a few ways you can consume prawns safely during pregnancy and minimize any possible health risks to your fetus.
Make sure you cook the prawns well. Most prawns turn red when cooked perfectly, and the flesh usually turns pearly and opaque.
Cooking the prawns perfectly will ensure that all the potential infection causing agents will be killed.
It is also a good idea to freeze the prawns 24 hours prior to cooking it- this will also kill a good number of organisms.
Salting and pickling the prawns is also likely to make it safer to consume.
You can also consider consuming smoked prawns following the consultation of your doctor.
If you're cooking your dish in the oven, let it stay in the residual heat for a few minutes even after it is cooked.
It is also a great idea to choose fresh produce for your meals during pregnancy. Canned foods pack in a lot of preservatives, which could also be harmful for your baby.
There are many apprehensions surrounding the safety of consuming seafood during pregnancy. If you crave and want to eat some prawns during pregnancy, you must seek your Ob/Gyn's consent. However, prawns or seafood is best avoided during pregnancy. If your doctor permits prawn consumption during pregnancy, you must ensure that it is fresh, well-cooked, and not procured from any street vendor. If you notice any abnormal symptoms after consuming prawns, do not hesitate to contact your healthcare provider.
References:
MomJunction's articles are written after analyzing the research works of expert authors and institutions. Our references consist of resources established by authorities in their respective fields. You can learn more about the authenticity of the information we present in our
editorial policy
.
The following two tabs change content below.

Sadiya is a writer and editor with a passion for writing about parenthood and children. Her focus areas are health, wellness, and beauty. For MomJunction, she writes on kids' health and nutrition.  Sadiya believes in doing in-depth research and providing accurate information to help parents with concerns on their children's growth and development.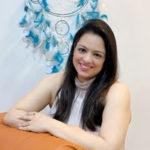 Shivani Sikri
(Public health and Clinical Nutrition & Dietetics)
Shivani Sikri is the chief nutritionist and co-founder of Nutri4Verve. After completing her Masters, Shivani Sikri did a postgraduate in nutrition and health education, a postgraduate diploma in public health and nutrition (PGDPHN), and a postgraduate diploma in nutrition and clinical dietetics. She has also completed her certification in Nutrigenomics from the US.   Shivani recommends a well-balanced, holistic lifestyle...
View Profile

›