Most facials during pregnancy are safe. However, choose esthetic services with caution since the skin undergoes several changes in pregnancy. Although you may have a pregnancy glow with rosy cheeks at some point during pregnancy, dry or oily skin and acne breakouts are common among pregnant women due to hormonal fluctuations. Pigmentation and dark circles are also common.
Knowing what beauty treatments are safe during pregnancy may help expecting moms deal with skin problems. Read on to learn about the safe and effective beauty treatments and facials for regular beauty salon visitors during pregnancy.
Getting a Facial During Pregnancy
Since every woman wants to look her best during this most important phase in her life, she should take special care of her skin and hygiene. However, the health and well-being of the tiny life that's growing within remains topmost in every expectant mother's mind. Let's look at some of the things you need to know about facials and pregnancy, starting with why they can be great for you:
They're relaxing and refreshing.
You look like a million dollars.
The compliments pour in and help you ignore the minor discomforts of pregnancy.
Minor skin eruptions and rashes can be taken care of.
Salon treatments can enhance sleep and relaxation.
Is A Facial Safe During Pregnancy?
Leading dermatologists and beauticians recommend that in general, a basic facial, without the use of harsh chemicals, heat treatments and long-drawn out massages, is quite safe. In fact, if you're looking for a relaxing and refreshing time, a gentle facial can make you feel and look great.
However, it's important to know that your skin absorbs all the chemicals that are applied to it; these can enter the bloodstream and ultimately your baby's bloodstream too. Many salon treatments, to combat rashes or, skin discolorations are chemical based and may contain different combinations of benzoyl peroxide, salicylic acid, retinoids, etc. Though these may take care of your skin problems, pregnancy facials do have an impact on your baby's health.
What Should Be Avoided At This Time?
Electric currents, extracting black-heads/tightening pores, light therapy, chemical peels, dermabrasion, plastic surgery, long massage sessions, heat and steam treatments should be the big no-no's on your list while you're pregnant.
Today, many salons advertise the fact that they use only "natural" or "organic" products. While this is certainly a better option, these products could cause allergies or discomfort. Some organic moisturizers contain soya-based ingredients which have estrogen-like effects and these are especially hazardous during the early trimesters.
Tips To Have A Safe Facial During Pregnancy
If you're looking for a soothing, relaxing and calming experience, a basic facial can certainly give you that feeling of being pampered. The caveat is to be aware of what products are being used and what kind of treatments you're going in for.
While making the appointment at your beauty salon, mention that you're pregnant.
Talk to your doctor and visit only a high-quality, reliable beautician in a clean, hygienic and safe salon.
If it's your first post-pregnancy facial, talk to the salon manager before-hand. Inform the staff who will be attending on you about your condition., especially if you are breastfeeding.
Get a complete list of the products and ingredients.
Discuss/understand the types of treatments.
Firmly refuse: chemicals, harsh treatments, electric currents, light therapies, intensive massages etc.
If you find your instructions not being adhered to, stop the treatment at once.
Never use any skin-lightening agents or retinoid/salicylic acid containing products. Use only very mild bleaching agents or hair-removal creams.
Most pregnant women love the feeling of being pampered in a beauty salon and the attention and good vibes showered on them. With a little care and caution, facials during pregnancy can be quite safe and enjoyable.
Share your experiences with salon facials.

The following two tabs change content below.

Sadiya is a writer and editor with a passion for writing about parenthood and children. Her focus areas are health, wellness, and beauty. For MomJunction, she writes on kids' health and nutrition.  Sadiya believes in doing in-depth research and providing accurate information to help parents with concerns on their children's growth and development.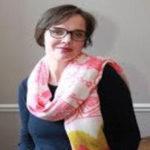 Regina Kincaid
(RM, IBCLC)
Regina qualified as a midwife in 2005 in Germany and has since worked in maternity care in England and Ireland. She achieved stage 1 of the UNICEF Baby Friendly accreditation as infant feeding lead midwife at Ealing Hospital in London and worked in the lactation team of the National Maternity Hospital in Dublin, Ireland. She did her Neonatal Examination Course...
View Profile

›