Hair rebonding is a process that involves the chemical treatment of hair to straighten it permanently or add shine. The chemicals break down the bonds, connecting the amino acids in the hair and rebuilding them in another form to change the hair texture.
In this post, we tell post, we tell you about the safety of hair rebonding during pregnancy, its possible side effects, and safety measures you may take.
Is Hair Rebonding Safe For Pregnant Women?
Hair rebonding may not be safe for both the pregnant woman and the growing baby. There are no studies to show that it is safe. Pregnant women should usually avoid hair treatment with chemicals. Health experts also recommend mothers to be caution and not to use harsh chemicals on your hair.
If you are working in a hair salon and deal with hair rebonding for customers, talk to your employer and avoid doing such treatments that could expose you and your baby to harmful chemicals.
What Could Be The Possible Side Effects Of Hair Rebonding During Pregnancy?
Although there are no studies to indicate that hair rebonding can have detrimental effects on pregnancy, there are a few possible concerns about exposure to hair straightening (or hair perming) agents.
The chemicals may pass from the scalp to the bloodstream, and further to the unborn baby through the placenta. This may lead to an increased risk of congenital disorders and other problems, such as premature birth.
Pregnancy-related hormonal changes may cause a change in hair texture and, therefore, the effects of hair rebonding may not hold on the hair.
Most of the hair relaxants may contain the chemical 'Lye.' They could irritate the scalp and damage the hair.
The strong odor from the chemical treatment products could irritate your respiratory tract, making you feel nauseous and dizzy.
Alternatives To Hair Rebonding During Pregnancy
You may try the following safe and simple methods for adding some shine or straightening  your hair.
Use an electric hair straightener or clip hair extensions for rebonding your hair.
Add hair color by highlighting or streaking the hair strands.
Go for a different haircut that suits you.
Things To Keep In Mind While Getting Hair Treatments
If you are planning to rebond your hair or get any other alternative chemical hair treatments during pregnancy, keep the following measures in mind to limit your exposure to chemicals.
Choose a reputed salon that has expert hair technicians and uses high-quality hair products.
Check the cleaning and sterilizing tools at the salon.
Make sure you get it done in a well-ventilated room to avoid breathing in any strong chemical fumes.
Hairstyling procedures may take time. Sitting in the same position could cause body pains and backaches. Take breaks in between and walk around.
Consider no-lye relaxers as they cause less irritation to the scalp.
Try other alternatives that do not use chemicals for rebonding hair, as they are relatively safe.
Take several safety measures and seek your doctor's confirmation if you want to rebond your hair during pregnancy. You may also go for alternative solutions apart from rebonding or perming. Postponing such procedures for the safety and well-being of both you and the baby is ideal.
Recommended Articles:
The following two tabs change content below.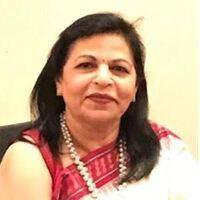 Dr. Anita Gupta
(MS)

Dr Anita Gupta is currently working in University College of Medical Sciences (Medical School) & Guru Teg Bahadur Hospital, Delhi. She has been practicing as a gynecologist & obstetrician for the past 31 years and as a lactation consultant for 18 years. Dr. Gupta is a fellow of Indian College of Obstetricians and Gynaecologists, and a master trainer and course...

more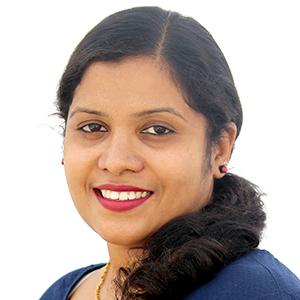 Rebecca Malachi
Rebecca is a pregnancy writer and editor with a passion for delivering research-based and engaging content in areas of fertility, pregnancy, birth, and post-pregnancy. She has been into health and wellness writing since 2010. She received her graduate degree in Biotechnology and Genetics from Loyola Academy, Osmania University and obtained a certification in 'Nutrition and Lifestyle in Pregnancy' from Ludwig...
more