There is a belief in some cultures that consuming saffron during pregnancy can help have a baby with a fairer complexion. While this may sound unconvincing, people do advice pregnant women to have saffron by mixing it in milk or some other food.
So, why do women have saffron during pregnancy? Does it have any proven benefits? In this post, MomJunction tells you about the good and the bad of eating saffron during pregnancy, tips to consume it safely and more.
Is Saffron Safe To Take During Pregnancy?
Saffron, the world's costliest spice, is considered safe during pregnancy provided you take it in a small quantity. According to the Drug Information Database, saffron taken in excessive amounts could lead to uterine contractions, thrombocytopenia, bleeding, and abortion (1).
Some people believe that consuming saffron during pregnancy makes the baby fairer (2). This has no scientific backing. However, there are various other reasons why people recommend pregnant women to have saffron.
Does Saffron Have Benefits During Pregnancy?
If you consume saffron in small quantities, its medicinal properties are believed to have some benefits during pregnancy.
Blood pressure: A study done on rats has found that the components, including crocin and safranal, in saffron have properties that might control the increase in blood pressure (5).
Sleep: Some women, who find it difficult to get good sleep during pregnancy, use saffron to feel relaxed and sleep well. Saffron's sedative and hypnotic properties (8) are believed to help in such cases.
Mood enhancement: Anxiety and mixed emotions are common during pregnancy. Saffron is known to be an anti-depressant (1) and could help in elevating your mood.
Maintains heart health: According to a review done in Iran, the antioxidant and anti-inflammatory properties of saffron might help keep the cholesterol levels under control and maintain the health of arteries and blood vessels (9).
Facilitates labor: Saffron is known to affect uterine contractions. This is believed to help in cervical ripening and easing labor when taken during labor (10).
These benefits are derived from the actual spice, while saffron is available in the form of extract as well.
[ Read: Cherries During Pregnancy ]
Is Saffron Extract Safe During Pregnancy?
Saffron extract is highly concentrated. In some Asian countries, it is used as a supplement for depression, weight loss, burning fat, and reducing sugar cravings. However, there is no scientific research on the safety of the extract during pregnancy. Therefore, it is better to avoid the extract due to its high concentrations of crocin and safranal.
When Can You Take Saffron During Pregnancy?
Alternative medical practitioners believe that expectant mothers can take saffron during the second trimester, preferably from the fifth month — the time when the baby starts moving in the womb. Also, the pregnancy gets stable by then.
Women usually take just a couple of strands (20 to 30 milligrams) of saffron a day. Intake of saffron more than this can have some side effects.
Side Effects Of Saffron During Pregnancy
Saffron can be harmful when you take it in excessive quantities.
Premature labor or abortion: As mentioned above, the intake of excessive saffron increases the body heat, and might lead to premature labor or abortion (11). Therefore, you should be careful about the dosage you take.
Other effects: Some may have bleeding, nausea, vomiting, and diarrhea (1).
People use saffron in very minimal quantities due to its toxicity as well as the exorbitant cost. However, it can be consumed in multiple ways.
Various Ways Women Consume Saffron During Pregnancy
Here is how you may try consuming saffron. But talk to your doctor before adding saffron to your diet:
Saffron milk is one of the most popular ways pregnant women have this spice. A few strands of saffron are added to a glass of milk or other dairy products.
It is also used as a flavoring agent to enhance the taste of a dish. A strand or two of saffron is added to soups and rice preparations or desserts.
There are two most common methods of using saffron in milk or food:
Soaking: The threads are crushed in a mortar and pestle, and put in warm milk or water. It is infused for about 10 to 15 minutes and then added to milk or any recipe.
Crumbling: The threads arecrumbled with fingers and added to any preparation.
If you want to have saffron and your doctor has given the go-ahead, then you would want to choose good quality saffron and not the counterfeit.
Tips To Choose And Store Saffron
Use these tips to choose and store saffron:
Since it is an expensive spice, you may get several adulterated varieties of saffron. Buy from a well-known brand or store that has government-approved quality trademarks.
Check the label, manufacture and expiry dates.
Pure saffron is in crimson color with a soft orange-red tip. The highest grade variety has a deep color. Adulterated types might look completely crimson and have white or yellow threads.
Store in an airtight container and put in a dark place. This way, its taste and fragrance remain for some months.
You can also wrap it in a foil, and then put in an airtight container and refrigerate.
[ Read: Almond Milk During Pregnancy ]
Saffron may not be dangerous during pregnancy if taken in very small quantities (in milligrams). It enhances the aroma and the look of the dishes and might make them more appetizing. However, make sure you are not taking it in high quantities. Also, consult your doctor before including it in your regular diet.
Did you use saffron when you were pregnant? Share your experiences with us in the comments section below.
References:
Recommended Articles:
Comments are moderated by MomJunction editorial team to remove any personal, abusive, promotional, provocative or irrelevant observations. We may also remove the hyperlinks within comments.
The following two tabs change content below.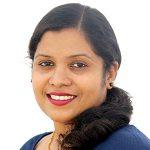 Latest posts by Rebecca Malachi (see all)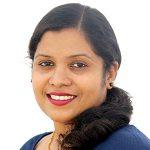 Rebecca Malachi
She is a Biotechnologist with a proficiency in areas of genetics, immunology, microbiology, bio-engineering, chemical engineering, medicine, pharmaceuticals to name a few. Her expertise in these fields has greatly assisted her in writing medical and life science articles. With 8+ years of work experience in writing for health and wellness, she is now a full-time contributor for Momjunction.com. She is passionate about giving research-based information to readers in need. Apart from writing, she is a foodie, loves travel, fond of gospel music and enjoys observing nature in silence. Know more about her at: linkedin.com/in/kothapalli-rebecca-35881628