There is a popular belief that the use of saffron in pregnancy can lead you to have a baby with a fairer skin complexion. This sole reason may seem unconvincing, but are there other scientifically-proven benefits of taking saffron (usually mixed in milk or some other food) when pregnant? Keep reading this post where we discuss the various aspects of consuming saffron during pregnancy, including its benefits, harmful effects, ways to use it safely, and more.
What Is Saffron?
Saffron (Crocus sativus L.) or Kesar is a spice known for its aromatic and flavorful aroma, as well as its medicinal properties. It is a perennial herb that belongs to the Iridaceae family and is mainly grown in Iran and other countries, such as India and Greece. The dried red stigma and a small portion of the flower's yellowish style are used to make commercial saffron. It has been used as medicine for over 3600 years and is still used in food preparations, opioid preparations meant for pain relief, and other applications (1).
Is Saffron Safe During All Three Trimesters Of Pregnancy?
Saffron is considered safe during pregnancy, provided you take it in a small quantity. According to the Drug Information Database, exposure to saffron in excessive amounts could lead to uterine contractions, thrombocytopenia, bleeding, and abortion (1).
Moreover, it is advised to avoid consuming saffron during the first trimester of pregnancy, when the womb has not yet stabilized. A small study found an increased risk of miscarriage during early pregnancy in women who worked in saffron fields (2). Therefore, try to avoid consuming saffron in excess and during early pregnancy.
Is Saffron Extract Safe During Pregnancy?
Saffron extract is highly concentrated. In some Asian countries, it is used as a supplement for depression, weight loss, burning fat, and reducing sugar cravings. However, there is no scientific research on how safe the use of the extract is during pregnancy. Therefore, it is better to avoid the extract as it usually has high concentrations of crocin and safranal.
When Can You Take Saffron During Pregnancy?
There is no specific directive for when you may have saffron in pregnancy. Alternative medical practitioners believe that expectant mothers may take saffron during the second trimester, preferably from the fifth month — the time when the baby starts moving in the womb. Also, the pregnancy gets stable by then.
How Much Quantity Of Saffron Is Safe During Pregnancy?
Pregnant women may keep saffron intake between 0.5 and 2 grams per day after the first trimester. It includes all forms and food sources of saffron. Research indicates that an intake within the safe limit might promote uterine elasticity for facilitating labor. A higher intake might have side effects (3) (4).
Does Saffron Have Benefits During Pregnancy?
When consumed in small quantities, saffron is believed to have some benefits during pregnancy, owing to its medicinal properties.
Digestion: A survey published in the Iranian Journal of Basic Medical Sciences in 2013 has found that the astringent properties in saffron help cleanse the digestive tract, improve the blood flow, increase appetite, and support digestion (5) (6).
Blood pressure: A study done on rats has found that the components, including crocin and safranal, in saffron have properties that might control the increase in blood pressure (7). It may, therefore, reduce blood pressure during pregnancy.
Pains and cramps: Your muscles and bones stretch to accommodate the growing baby. This might cause cramps and pain in the joints and stomach. The anti-spasmodic and anti-inflammatory properties could help soothe these cramps (8) (9).
Sleep: Some women who find it difficult to get good sleep during pregnancy use saffron to feel relaxed and sleep well. Saffron's sedative and hypnotic properties are believed to help in such cases (10).
Mood enhancement: Anxiety amongst mixed emotions are common during pregnancy. Saffron is known to be an anti-depressant (1) and could help in elevating your mood.
Heart health: The antioxidant and anti-inflammatory properties of saffron might help keep cholesterol levels under control and maintain the health of arteries and blood vessels (11).
Facilitate labor: Saffron is known to affect uterine contractions. This is believed to help in cervical ripening and might ease labor when taken during labor (12).
Reduce hair fall: The antioxidant properties of saffron may aid in the prevention of hair loss, the promotion of healthy hair growth, and the repair of damaged hair. It is a key ingredient in a variety of hair oil products. However, insufficient scientific evidence exists to support these benefits.
Relieves morning sickness: There is some anecdotal evidence that saffron-infused tea can help alleviate severe morning sickness during pregnancy.
Many of these benefits might be derived from saffron spice rather than its extract or flavoring often used in food items. Nevertheless, more research is needed to definitively establish the effects of saffron during pregnancy.
What Are The Side Effects Of Saffron During Pregnancy?
Saffron can be harmful when you take it in excessive quantities.
Premature labor or abortion: Animal studies indicate that excess intake of saffron may increase body heat and might lead to premature labor or abortion (13).
Fetal malformations: Excess saffron consumption during pregnancy can impair fetal growth and cause a variety of fetal malformations, most notably skeletal malformations (14).
Other effects: Some women may experience bleeding, nausea, vomiting, and diarrhea when consuming too much saffron (1).
People use saffron in minimal quantities due to its toxicity, as well as the exorbitant cost. However, it might be consumed in multiple ways.
Is It Safe To Drink Saffron Milk During Pregnancy?
Saffron milk is a popular way for pregnant women to consume saffron. Drinking saffron milk during pregnancy or adding this spice to different dairy products is safe since it only uses a few strands of saffron.
How To Prepare Saffron Milk?
You may coarsely crumble 1-2 saffron stigmas, add them to warm milk, and stir thoroughly before consumption. You may also soak the threads in water or milk for about 10-15 minutes and then pour in the glass of milk.
What Are The Other Ways To Consume Saffron During Pregnancy?
Here is how you may try consuming saffron other than milk. But talk to your doctor before adding saffron to your diet (15).
A strand or two of saffron can be added to soups, rice preparations, or desserts.
It is used as a food coloring agent for many dishes, including Pulao and Biryani.
You may add one or two strands of saffron stigma or its extract to tea.
There are two most common methods of processing saffron before adding them to food items.
Soaking: The threads are crushed in a mortar and pestle and put in warm milk or water. It is infused for about 10 to 15 minutes and then added to milk or any recipe.
Crumbling: The threads are crumbled with fingers and added to any preparation.
How To Choose And Store Saffron?
Use these tips to choose and store saffron:
Since it is an expensive spice, you may get several adulterated varieties of saffron. Buy from a well-known brand or store that has government-approved quality trademarks.
Check the label, manufacture, and expiry dates.
Pure saffron is crimson with a soft orange-red tip. The highest-grade variety has a deep color. Adulterated types might look completely crimson and have white or yellow threads.
Store in an airtight container and put in a dark place. This way, its taste and fragrance remain for some months.
You can also wrap it in foil, put it in an airtight container, and refrigerate it.
Frequently Asked Questions
1. Can saffron change my baby's skin tone?
Some people believe that consuming saffron during pregnancy makes the baby fairer (16). However, there is no scientific backing to this claim.
2. Can large amounts of saffron cause miscarriage?
Research suggests that a large amount of saffron stigma, as high as five grams per day, may stimulate uterine contraction, increasing the risk of miscarriage in the first and second trimesters (17).
There is no doubt that the medicinal and flavorful spice saffron enhances the taste and appearance of any dish it gets added to. However, if you are considering consuming saffron in pregnancy, there needs to be some caution to avoid unfortunate outcomes such as early delivery or abortion. You must not exceed the recommended quantity while including it in your regular diet to safely reap its health benefits such as proper digestion, improved heart health, sleep, and more. Before using saffron during pregnancy, remember to consult your doctor to know its safety and prevent any adverse effects.
Key Pointers
Saffron has numerous potential health benefits, including improved digestive and cardiovascular health. It may also relieve pain and enhance mood.
Despite its health benefits, pregnant women must consume 0.5-2 grams of saffron per day after the first trimester.
Excess saffron consumption may increase the risk of miscarriage and other congenital anomalies.
Buy only high-quality saffron with quality trademarks approved by the government.
References:
MomJunction's articles are written after analyzing the research works of expert authors and institutions. Our references consist of resources established by authorities in their respective fields. You can learn more about the authenticity of the information we present in our
editorial policy
.
The following two tabs change content below.

Reshmi Das has over three years of experience as a clinical coordinator, medical content writer and medical conference coordinator. Her continuous interest in medical journals and writing makes her write well-researched articles for MomJunction. She writes health and wellness articles for children and pregnant and lactating women. Reshmi has completed her post graduation in Biotechnology from MITS School of Biotechnology,...
more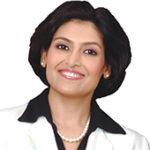 Celebrity nutrition advisor Dr. Shikha Sharma has founded Dr. Shikha's Nutrihealth in 1998. Dr. Shikha has done her MBBS from Maulana Azad Medical College and her organization, Dr. Shikha's NutriHealth, has over 50 Ayurveda experts and nutritionists who provide consultation services to the clients. The Nutrihealth expert team handles weight loss/weight gain, PCOS, thyroid, diabetes, cholesterol, post-pregnancy weight loss and...
more