Salicylic acid is a keratolytic that peels and sheds the skin's outer layer. It is used topically to treat skin conditions, such as acne, dandruff, seborrhea, chronic atopic dermatitis, lichen simplex, ichthyosis, psoriasis, and removes corns, calluses, and warts (1) (2).
Pregnancy may trigger some skin conditions due to hormonal changes. However, not all skincare treatments may be safe for the baby. This post will explore if salicylic acid is safe to use during pregnancy, its side effects, and its alternatives.
What Are The Skin Issues That Might Occur During Pregnancy?
Several alterations occur in the sex hormones, immune system, and cardiovascular system during pregnancy, leading to certain changes to the skin. The following are the commonly observed skin changes during pregnancy (3).
Pigmentation (melasma or chloasma)
Hyperpigmentation or dark spots on breasts, nipples, or inner thighs
Changes in nail and hair growth
Is Salicylic Acid Safe To Use In Pregnancy?
According to the US Food and Drug Association (FDA), oral acetylsalicylic acid (aspirin) is contraindicated in pregnancy, except when prescribed for specific indications by the treating physician (4).
Aspirin (a form of salicylate) used at high doses (325 mg or higher) for pain relief may interfere with the baby's growth and development. However, low doses (less than 81 mg/day) cause no adverse effects to the mother or baby when prescribed by the doctor.
When topically applied on the skin, the amount of salicylic acid absorbed into the body is less than that of orally consumed aspirin and, thus, unlikely to affect the baby. However, consult your doctor before using any salicylic acid medicines (5).
Does Salicylic Acid Have Side Effects?
According to the FDA, salicylic acid is a class D drug, which means there is positive evidence of human fetal risk. However, the doctor might prescribe it if the benefits outweigh the risks (4).
If you notice the following side effects, contact your doctor (2) (6):
Persistent or aggravated stinging or burning in the area of application
Fast or difficult breathing
Ringing or buzzing in ears
Changes in the skin color
Swelling of eyes, face, lips, or tongue
What Are The Alternatives To Salicylic Acid?
Data regarding the safety of medicines for the treatment of acne during pregnancy is scarce. However, most experts recommend the topical application of the following drugs to treat acne in pregnancy (7).
Azelaic acid: It is a natural acid produced by a yeast that lives on the skin and is usually available at a concentration of 20% (9).
Alpha hydroxy acids (AHAs): AHAs are a group of compounds composed of glycolic acid, citric acid, lactic acid, malic acid, and tartaric acid (10).
For more severe acne, topical antibiotics or oral erythromycin may be prescribed. In some cases, penicillin or cephalosporins may also be prescribed. Light and laser therapy for acne is also safe in pregnancy.
What Are The Natural Alternatives To Salicylic Acid During Pregnancy?
It is advised to avoid using OTC medicines containing salicylic acid during pregnancy. You may follow these guidelines instead for healthy skin (11):
Use gentle soaps or cleansers to wash your face twice a day.
Avoid rubbing, picking, or squeezing your acne as it might aggravate it and cause scarring.
Consume vitamin A-rich foods to reduce sebum production.
Use a good pregnancy-safe sunscreen lotion to prevent sunburn.
Wash oily hair daily and keep it away from the face.
Eat a balanced and nutritious diet and avoid eating processed and high-sugar foods.
Use oil-free products for makeup.
Remove makeup before going to bed.
Ensure a good sleep routine.
Contact a healthcare provider if you are pregnant and suffering from sudden flare-outs. The doctor will help you with pregnancy-safe ointments or medicines to manage your skin condition. For some women, acne improves after childbirth. However, if you continue to have pimples after delivery, ask your dermatologist for breastfeeding-safe medicines.

References:
MomJunction's articles are written after analyzing the research works of expert authors and institutions. Our references consist of resources established by authorities in their respective fields. You can learn more about the authenticity of the information we present in our
editorial policy
.
The following two tabs change content below.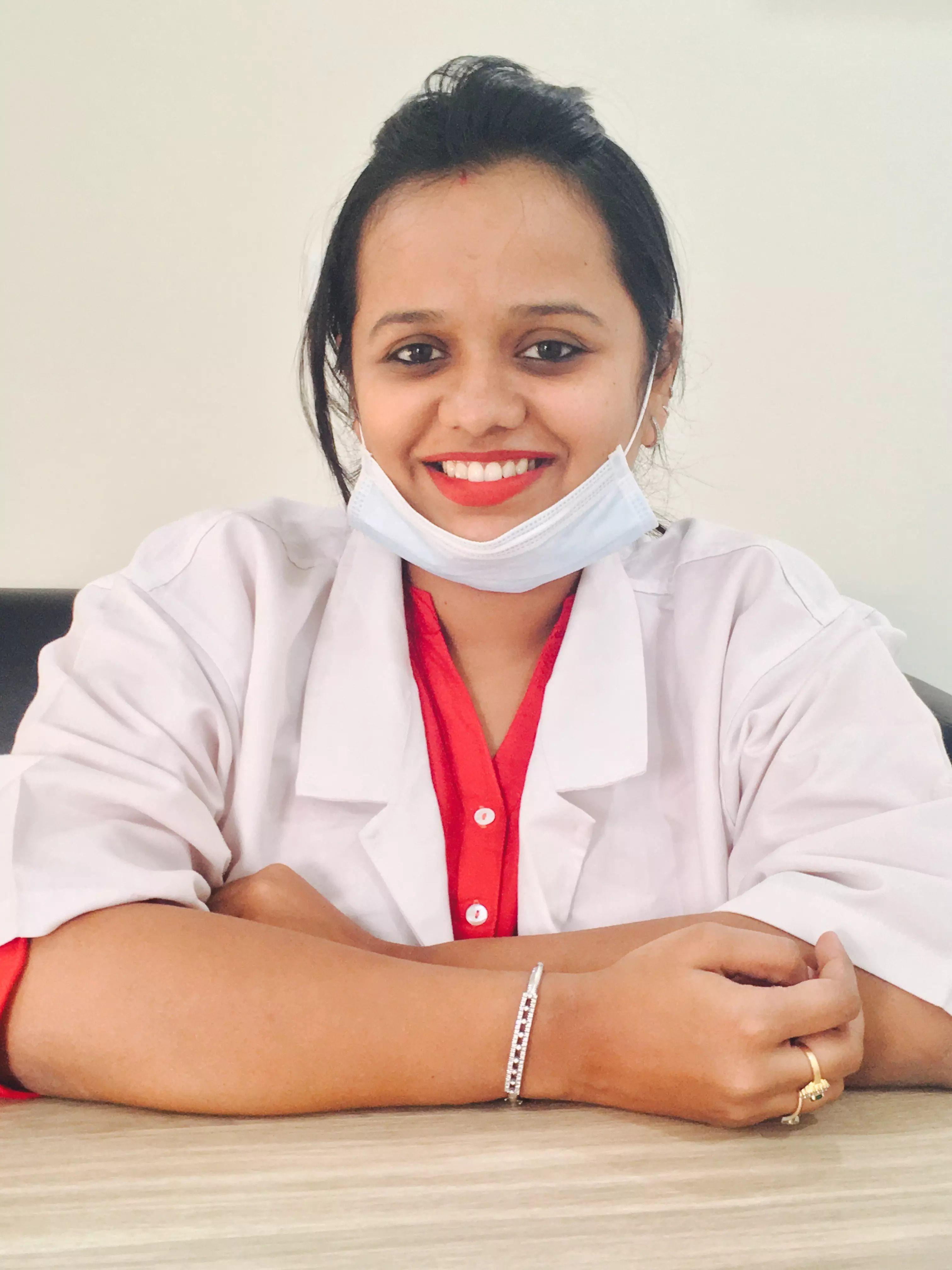 Dr. Ritika Shah
Dr. Ritika Shah is a dental surgeon with more than seven years of clinical experience across various cities in India. During her clinical practice, pediatric dentistry was her particular area of interest, and she constantly thrived to inculcate the latest advancements in the field of dentistry into her practice. Dr. Shah's deep interest in the well-being of babies and children...
more