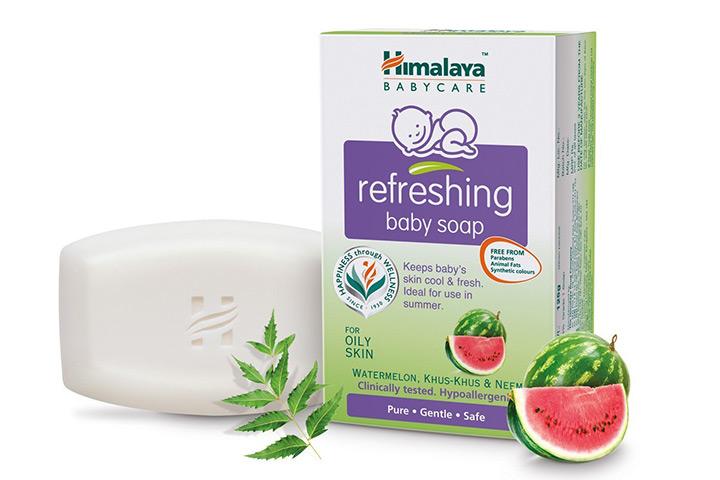 How we all love our little one's silky-smooth, velvety skin, and the ultra-soft hair! We go so coo chi coo over their delicateness that the baby-soft stuff has become a benchmark for adult's skin and hair. But how much care would your baby need to keep his hair and skin
Know Your Baby's Skin:
Your baby needs rather gentle dermal care, as his skin is vulnerable to chemicals and other reagents. The skin could absorb a lot of unwanted stuff. The top layer of the skin, or the epidermis, is loosely attached to the inner layer, or the dermis. The arrangement is different in adults, where the two layers are closer to each other than in babies. In babies, microscopic seals called hemidesmosomes occur between the layers and act as a sieve. The fat and steroid content also make the baby's skin permeable to several agents. This is why you don't want your baby to be exposed to artificial or synthetic stuff as petroleum gel, mineral gel, mineral oils, chemical-based shampoos, and soaps or other chemicals like boric acid used in several baby products.
Why Chemicals Are Harmful For Your Baby's Skin:
When prolonged contact with chemicals can be harsh for adults, imagine what it'd do to your baby's skin. Chemicals can neither protect your baby's skin against infections nor improve his complexion. Moreover, they can block the skin pores, dry up the skin, cause irritation or greasiness. The greasiness might attract microbes, and the baby might swallow them when he licks his skin. Unwanted microbe ingestion can trigger stomach aches and vomiting. So, why endanger your baby's health by using chemical-based baby products?
Opting For Herbs For Your Baby's Products:
So, what is the alternative? Herbal baby products are the key to your baby's skin and hair care. And, Himalaya has an excellent range of herbal baby products that work wonders on your baby's skin and hair, while nourishing and protecting it. Here are a range of products from Himalaya that are perfect for your baby:
1. Himalaya Nourishing Baby Soap: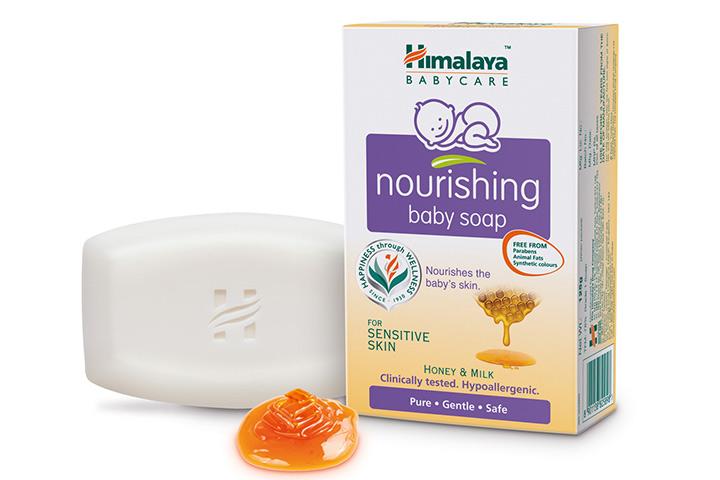 The goodness of honey, sunflower, castor oil, and milk make this soap a brilliant skin tonic. Himalaya's Nourishing Baby Soap also helps reduce inflammation and is ideal for your baby's sensitive skin.
Rich in vitamin E, and sunflower oil, the soap helps to retain skin moisture.
 Honey is a natural moisturizing agent that nourishes baby's skin.
The nourishing properties of milk helps soothe and moisturize your baby's skin.
Castor oil helps reduce , rashes, and skin inflammation.
2. Himalaya Gentle Baby Soap: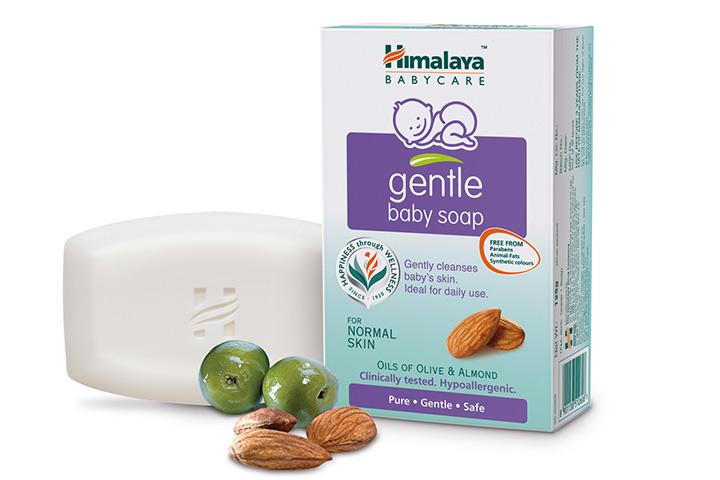 Olive oil and almond oil rich Himalaya's Gentle Baby Soap protects nourishes and softens skin, while also preventing chafing. It keeps your baby's skin healthy and soft. Almond oil moisturizes your baby's skin and makes an excellent softener.
3. Himalaya Refreshing Baby Soap: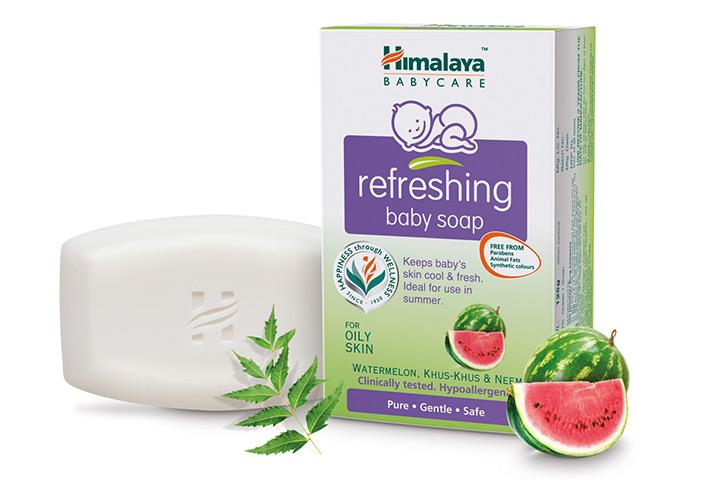 Himalaya's Refreshing Baby Soap has an amazing effect on your baby's skin with its cooling and refreshing effect. It contains:
 Watermelon, which keeps baby's skin cool and fresh.
Khus grass: with its anti-per spirant and astringent property helps refresh the skin.
 Neem: by its anti-bacterial property helps protect baby's skin from germs.
4. Himalaya Baby Cream: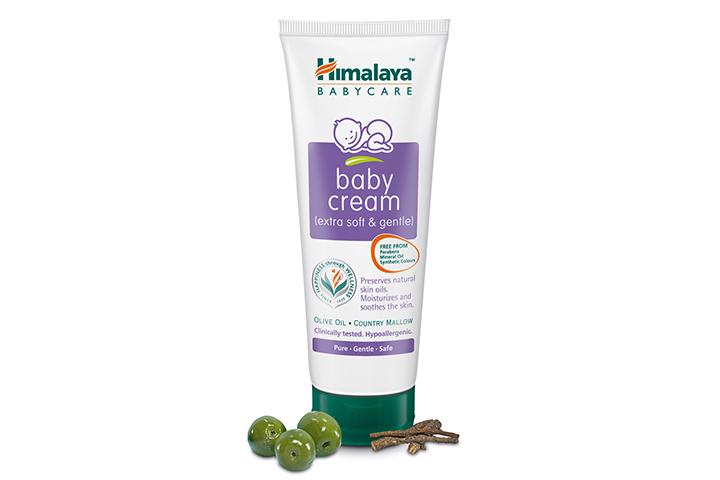 Your baby's tender nose, rubbed elbows, chapped cheeks and 'crawler's knee' will inevitably need this one. Himalaya's Baby Cream helps preserve the natural softness of
your baby's tender skin. It has:
The goodness of olive oil and vitamin E that nourish, protect and soften the skin.
Country mallow, which works as an antioxidant, protects your baby's skin from germs.
Licorice soothes and protects the skin.
5. Himalaya Baby Massage Oil: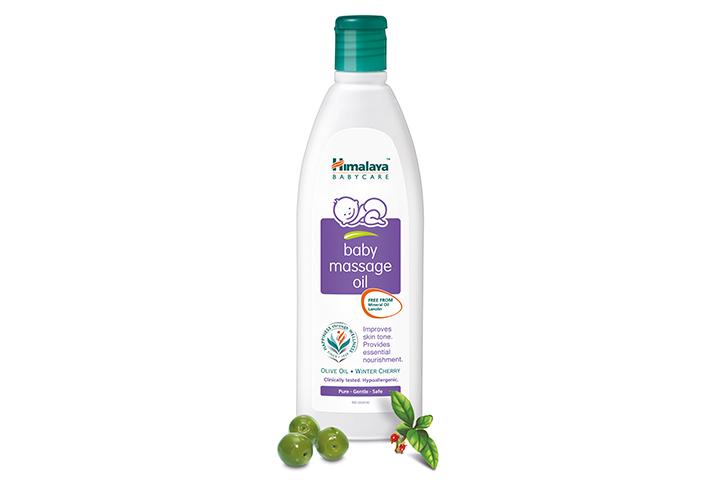 It improves the growth and development of your baby. Infused with olive oil and winter cherry, Himalaya Baby Massage Oil has been clinically proven to be mild on babies' skin and has antimicrobial properties.
The light and non-staining property leaves skin conditioned and lustrous even after
 Winter cherry improves the skin tone and soothes your baby's skin.
6. Himalaya Baby Lotion: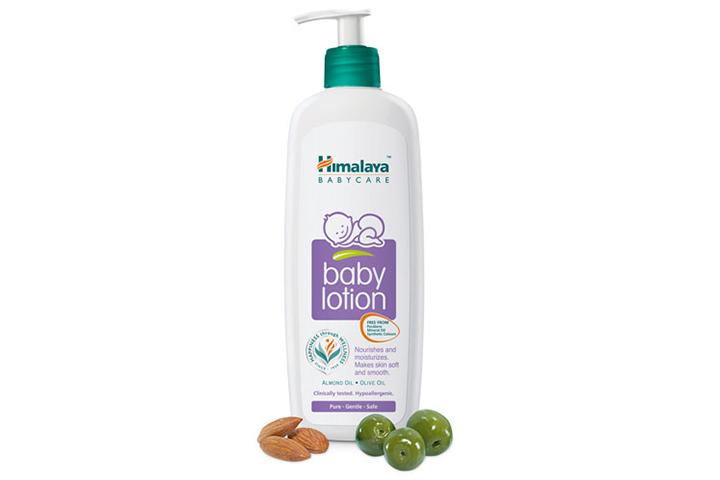 Olive oil, enriched with vitamin E, protects, softens and nourishes baby's skin while preventing chafing. It has soothing properties, which keep the skin healthy and soft.
Almond oil is an excellent skin softener, which moisturizes baby's skin.
Licorice protects and soothes the skin.
7. Himalaya's Diaper Rash Cream: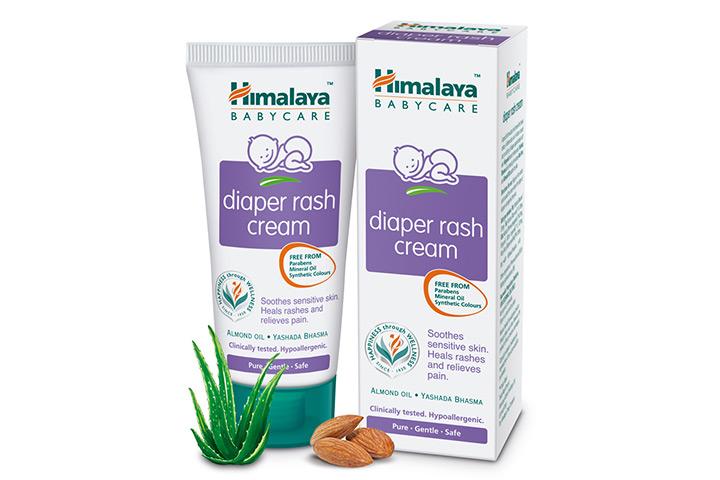 The cream heals and soothes red and irritated skin while forming a protective layer on your baby's skin. It contains the following herbal ingredients:
Five-leaved chaste has antibacterial, anti-inflammatory and antifungal properties and is useful in the management of skin infections.
 Aloevera has found extensive use in Ayurveda for the treatment of wounds, dermatitis, burns and other skin ailments. It moisturizes and soothes baby's skin.
Natural zinc: The antiseptic and astringent property helps heal rashes
Almond oil: is an excellent skin softener, which moisturizes baby's skin.
8. Himalaya Gentle Baby Bath: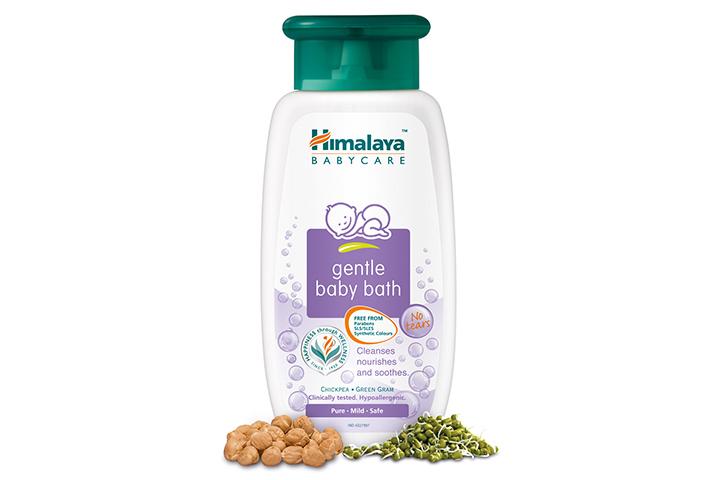 It has the natural goodness of green gram, fenugreek, and chickpea, which cleanse your newborn's skin gently.
 Chickpea is rich in antioxidants and helps treat skin disorders and keep dandruff away. It cleanses and soothes your baby's delicate skin.
Fenugreek acts as an excellent moisturizer to keep your baby's skin hydrated.
 Green gram helps keep your baby's skin supple and soft.
9. Himalaya Extra Moisturizing Baby Soap: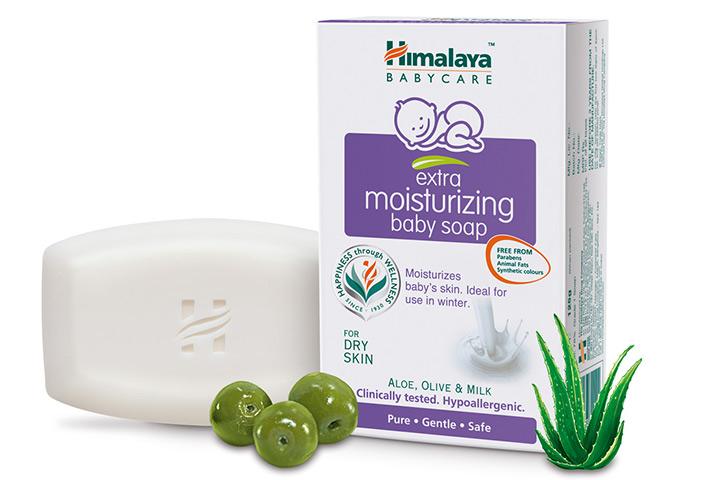 It's been formulated to control xerosis or excessively dry skin in babies. The cream's contents work together to nourish and maintain the moisture equilibrium of your baby's skin. Himalaya's Extra Moisturizing Baby Soap contains:
Olive oil and vitamin E. known to protect, soften and nourishment of baby's skin. It has soothing properties, which keep the skin healthy and soft.
Almond oil. is an excellent skin softener, which moisturizes baby's skin.
Indian aloe soothes and moisturizes your baby's skin.
 Milk nourishes, softens, and moisturizes, the skin.
10. Himalaya Gentle Baby Shampoo: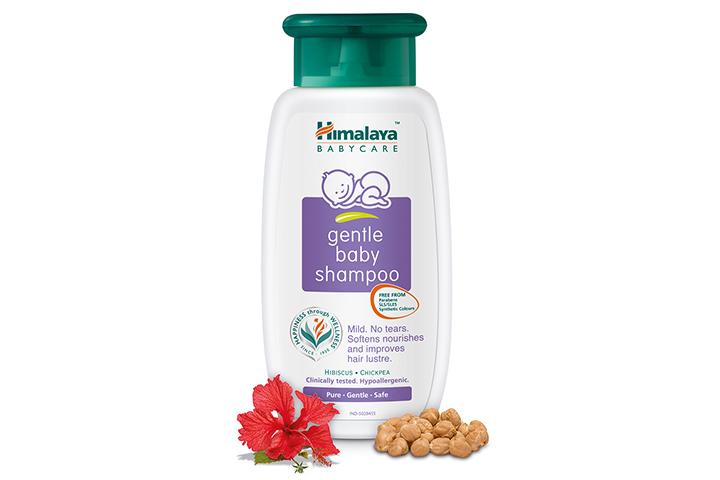 The mild "no tears" shampoo is all that your baby needs for its soft, lustrous hair that cleanses and nourishes at the same time. It contains:
 Chickpea, a natural source of protein, helps in nourishing your baby's hair while keeping it healthy and shiny.
 Hibiscus acts as a conditioning agent that softens your baby's hair
 Khus grass acts as a coolant for your baby's scalp while protecting it from bacteria and fungi.
The following two tabs change content below.