A newborn, regardless of whether they are your first, second, third, or fourth child, brings immense joy and happiness into your family. If you are a couple expecting your second baby, we bring you some creative and fun second child announcement ideas in this post.
Adding another new member to your family is a blessing, and you would want to share the good news with everyone. So, use these amazing ideas and announce your second baby to the world in the most surprising and exciting manner.
25 Adorable Second Baby Announcement Ideas
1. Matching shoes with birth years
A great way to break the news of the second baby to your family is by conducting this game. All you need to do is assemble your family members and ask them to stand in a line and place matching shoes in front. Prior to the game, you should mention everyone's birth year beneath the shoes. At the end of the line, you can place the baby's shoes with the year mentioned underneath.
2. Message on a chalkboard
Go back to your childhood, when you used to play with chalk and duster to convey your message. Pick up color chalks and write a cute message on the chalkboard and share the news of your second baby's arrival.
3. Favorite lyrics
Lyrics are a great way to break the news of your second child's arrival. You can use your favorite lyrics to help share the news with your family and friends like this, 'Hey Yaa!! We did it again.'
4. Numbered t-shirt
One of the coolest ways to share the news of your second baby is to get your t-shirt printed with the number two on it. It's one of the most popular and cute ways.
5. The master chef
Dress up as a master chef with all cutleries and a note mentioning 'A special meal for a secret member.' Once the dish is ready, you can reveal the secret member to everyone and take everyone by surprise.
6. Lockdown humor
In the present situation where we are used to social distancing and quarantining, you can use this lockdown idea to spill the beans in a quirky way. Just announce, 'I'm afraid we haven't practiced social distancing.'
7. Sonogram photo
A sonogram photo can be a great way to express your second baby's arrival. Hold the sonogram photo and snap a cute picture with your first baby. Grab your family's eyeballs immediately.
8. Exuberant topping
Use your baking skills to surprise your family by baking their favorite dessert and surprise them with the most creative exuberant topping, 'We're having a baby'.
9. Beach day out
There is no better place than the beach to announce your second issue's arrival. All you need to do is take a stick and draw a big heart on the sand, sharing a small quote and breaking the news when everyone is around.
10. Guess what?
It's one of the most interesting ways to announce your second baby's arrival. Ask your family members to assemble at one place and start playing this activity. The idea is to ask a person to guess by giving four clues. Get ready to find out their real emotions as they figure out the adorable news of your second baby.
11. A movie poster
Often a movie poster is used to portray the whole message and feel of the entire film. Arouse the curiosity of your family members with a creative movie poster sharing your news.
12. Baby's year of birth
You can design a creative photo collage consisting of three people holding a placard. Every placard should have your year of birth written on it. You can hold the fourth placard on which you can write 'Coming Soon' and the expected year of birth of your second baby.
13. Cute photo strip
Showcase your first baby's pictures and customize them by adding labels in every strip, you can also add some quotations. Use the last one to explain the second baby's arrival.
14. The printed mug
Express your love and excitement by gifting personalized mugs to your family and relatives. Get your mugs printed with text, quotes, or photos sharing the news of your second baby's birth.
15. The adorable storyteller
Storytelling creates a participatory experience that binds everyone with great interest. You can take the help of selected family members to create a story that marks the eve of your second baby's arrival. Use some homemade props to make it more real.
16. The cookie way
Cookies are everybody's favorite. One of the unique ideas of announcing your second baby's arrival is to write the good news written on a piece of paper and place it inside the cookie. After all, everyone likes good news delivered in the sweetest way.
17. Numbered letterboard
Organize a play on the Jackson 5 song, ABC. Recreate the lyrics by adding suitable changes and ensuring that your family members are assembled in one place. If you're expecting your second baby, you can make a cute flat lay announcing the arrival of your second baby with a letter board and some baby accessories.
18. Big brother/sister's confession
Get your first baby dressed up in an adorable big brother/sister t-shirt with a cute confession that says how cute they are, and that is the reason their parents have decided to gift them with a sibling.
19. Attention second bump ahead
Inform and surprise your family members by displaying a diamond-shaped bright yellow bump sign picture. You can paste a second bump picture of yours to make it even more realistic and entertaining.
20. A superhero dress
Recall those moments in your childhood when you were dressed up as a superhero in the 'Go as you like' competition. Use the same idea to dress your first child as a superhero with a poster announcing the arrival of your second baby.
21. Two seats
An effective yet smart idea to announce your second baby's arrival can be by arranging two seats. It can be a chair or a sofa. Make your first baby be seated on one seat, and the second seat can have 'Baby #2' written on it.
22. A welcome greeting card
Fill up a blank card and decorate it with a colorful family photo, and design it with a catchy welcome greeting note announcing the big news.
23. What's this dad/mom?
Display your ultrasound image and share it with your first child. Check out their reaction when they ask you with a wonderful smile, 'What's This? This is one of the trendy ways to share the news of your second pregnancy.
24. Second numbered balloons
Whether you're celebrating the birthday party of your first baby or making an announcement about your second baby's arrival, numbered balloons are a great option. It's a cute idea to use second numbered balloons to break the news with your family.
25. The color game
A pregnancy sign consisting of pink and blue color is a fun-filled way to announce your second kid's arrival. Write a welcome message on a chalkboard or print a sticker saying 'Pink or Blue?' followed by a quote. This will make the announcement interesting and surprising.
The joy of announcing the news of your second child carries a euphoria of zeal and excitement for a couple. Celebrate the arrival of your second baby with these adorable and creative second-child announcement ideas. It's indeed going to be special and memorable for you and your family. Good luck!
The following two tabs change content below.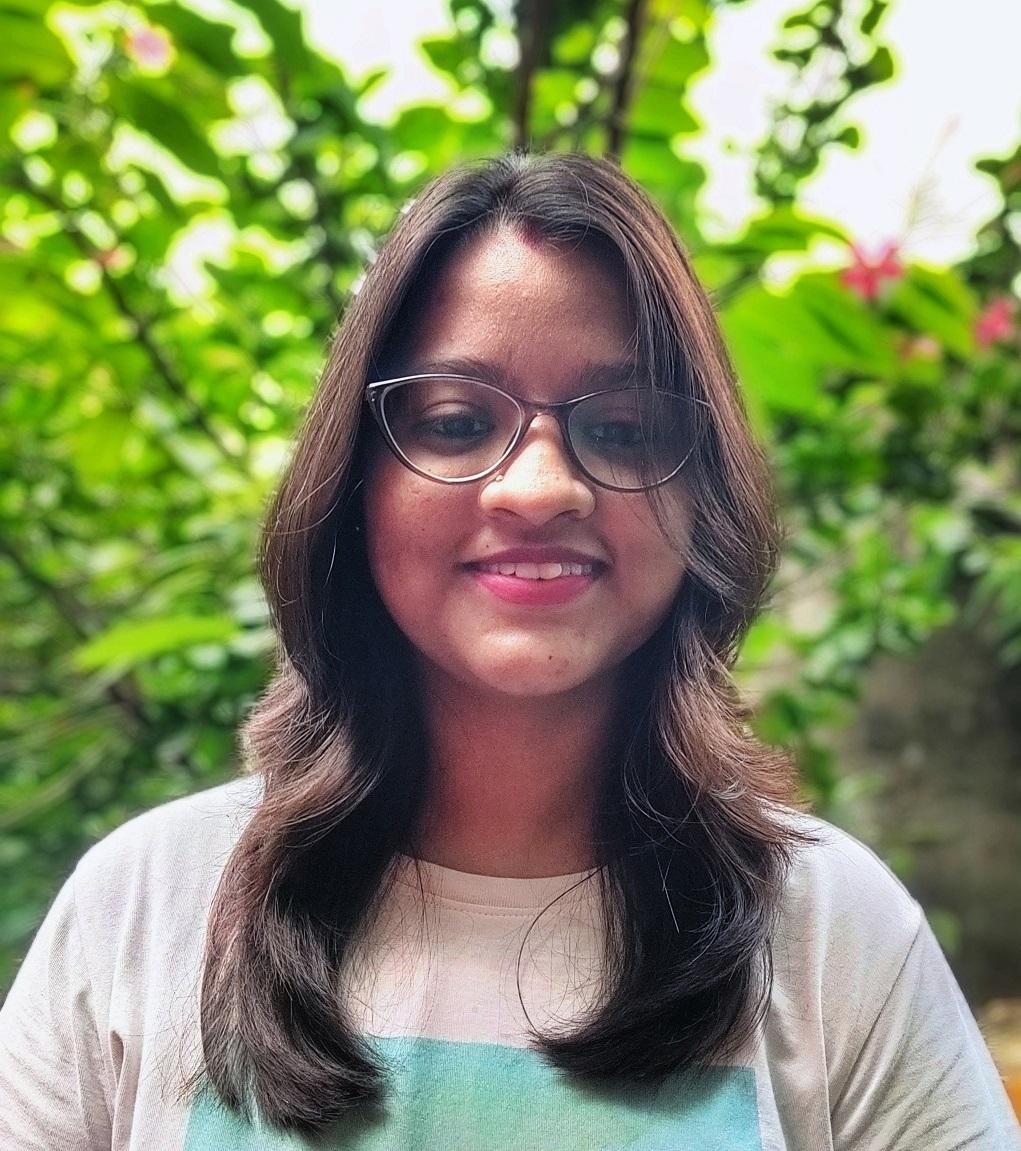 Shikha Thakur
Shikha is a writer-turned-associate editor at MomJunction. Her core interest lies in writing articles that guide couples through their courtship to marriage and parenthood. She also specializes in baby names. Being a postgraduate in Human Resources, she likes understanding people and their relationships. This reflects in her relationship articles, where she deals with both the rosy and the grey side...
more