Thinking about planning your second baby? You're not alone- many women choose to extend their family, and it's actually better for your first baby too!
Although the symptoms of second pregnancy will be similar to your first one, you may come across some changes as well. Most of the times, arrival of second baby may not get the same attention as the first baby. The basic reason can be that women have many other works to handle, thus they would not give much time and attention to their second time pregnancy symptoms as well. If you're expecting your second baby or just planning for now, here's something to help you.
Here we've sorted out some basic concerns and questions you may have regarding your 2nd pregnancy. Read on….
Sorting out the FAQs:
Before planning your second baby, you may have few questions and concerns in mind. Here are some common questions that most women tend to have while they are planning their second child.
Is it possible that I may be pregnant with the periods?
Could I really be pregnant or am I just visualizing things?
How is my second pregnancy different from first one?
All such queries are pretty normal and approach every woman's mind planning for another baby while juggling work, life and tending their first one. To help you we have listed out the answers regarding signs and symptoms of your second pregnancy. Here they are:
Second Pregnancy Symptoms And Signs:
Following are the most common symptoms that could confirm your pregnancy:
1. Breast Tenderness:
One of the most common symptoms of pregnancy is breast tenderness. You may notice that your breasts are tender to touch and occasionally painful too. The color of the areola i.e. the pigmented area round the nipples also becomes dark in color.
2. Fatigue and Weakness:
Fatigue or tiredness is another pregnancy symptom that you may experience. It is observed that most women feel more exhausted than they did during the first time. Because, women do not get much time to take rest for the period of the second pregnancy and this leads to more tiredness.
3. Morning Sickness:
Similar to the first pregnancy, morning sickness is common that women can notice during the second one too. They may experience nausea which may be attended by vomiting, headache and dizziness etc.
[ Read: Tips To Cure Morning Sickness In Second Pregnancy ]
4. Other symptoms:
Some other symptoms also observed during second pregnancy include cravings, spotting, constipation, cramping, and frequent urination.
Just like your first pregnancy, these symptoms may occur a few weeks after your actually discover your pregnancy. To make things simpler, we've sorted out the most common symptoms week-wise.
Symptoms In The 1st Week:
A little fatigue or sleepiness is often observed.
Also a slight cramp is noticed in the first week.
There may be an increase in appetite.
Symptoms In The 2nd Week:
There may be joint soreness, severe headaches and swollen breasts.
There can be bad nausea and a feeling of sickness while waking up.
Bloating to a noticeable point
Major rise in appetite with eating every few hours.
Moderate to severe cramps but no period or a sign of period.
There is an abdominal or pelvic pain with the lower back pains which is more than usual.
Constipation for a few days to diarrhea all at once.
Extremely gassy (usually pretty smelly) which is abnormal.
Due to sever fatigue having trouble in keeping eyes open most of days because of tiredness.
Increase in thirst noticed.
Mood swings.
Can't sleep on sides or stomach since it produces pain in stomach.
More than before urination and urge to urinate. This can also be 6 -7 or sometimes 8 times a day.
Very minor creamy white discharge observed in the early morning.
Hungers for certain foods observed which you like most as well as those food which you don't like.
Occurrence of pimples and acne.
Symptoms In The Third Week:
It is commonly observed, the stomach is slightly harder than normal in some places.
There is also observed larger, darker skin around the nipples.
Extremely tender breasts and painful sensation.
Blue veins in breasts are more visible and are significantly brighter than typical one.
Emotions are extremely sensitive and major mood swings are observed
Symptoms In The Fourth Week:
The most common symptom is having contractions in the pelvic area.
Pain and nausea in the mornings
Motion sickness.
Increased sleep (around 10 hours)
Can't speak some words properly, dropping things accidentally etc.
Forgetfulness gets worse.
Pregnancy dreams
Occasional sleeping problems.
Body temperature is increased and becomes hot.
Sudden diarrhea may also occur.
Dizziness at random times
It is believed that unlike first time moms, who fail to catch the early signs of pregnancy, second time moms are usually better at spotting these signs and symptoms and can detect pregnancy quite easily.
Some Other Indications During The Second Pregnancy Are As Follows:
1. You May Feel More Tired: Second time moms usually experience more fatigue during their pregnancy period owing to the burden of responsibilities of their first child.
2. Your Breasts Leak: This is a good and a natural sign, but it occurs only in some pregnancy cases.
3. Your Belly Gets Bigger, Faster: The uterus has been accustomed by your previous pregnancy; it starts rising at a rapid pace from the moment you find out that you are pregnant.
4. You Have More Contractions: It is noticed in some pregnancies that there is a rise in the regularity and strength of Braxton-Hicks contractions.
5. You Will Probably Gain Less Weight: At this time, you are not giving much attention and your diet as compared to first one.
[ Read: Weight Gain During Second Pregnancy ]
6. You Have Increased Pelvic Pain & Pressure: Not with everyone, but there is an increase in pelvic pain and pressure and lower back pain more in the second pregnancy.
7. If You Had a Distracted, Symptom-Less First Pregnancy, Your Second Will Have To Be A Terrible: You may have measured yourself a woman who simply doesn't vomit, but this time you may be wrong.
Hope the article proves beneficial for you to recognize and know the second pregnancy symptoms. If not, keep them in mind about the changes that you may experience while having your second baby pregnancy.
The following two tabs change content below.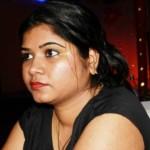 Latest posts by Jayshree Bhagat (see all)