Scoliosis refers to a sideways curvature of the spine, giving it an S or a C shape. It usually occurs during the growth spurt in adolescents. The impact of scoliosis during pregnancy is usually mild. However, it may sometimes cause pain and discomfort as pregnancy progresses. But, does scoliosis affects pregnancy?
Does scoliosis increase the risk of pregnancy complications? Read this post to know more about scoliosis, whether or not it can affect your chances of conceiving a baby, and if it has any adverse effect on the growing fetus.
Does Scoliosis Affect Pregnancy?
In most women, scoliosis does not adversely impact pregnancy. However, some of the symptoms of severe scoliosis might get more painful during pregnancy (1). The pain could increase as the center of gravity shifts with the growing belly, and you naturally lean back to support the increasing weight.
Back pain: In some severe cases of scoliosis, lower back pain might slightly increase during pregnancy (1). You may suffer moderate to severe back pain.
Breathing issues: In general, the growing uterus exerts pressure on the diaphragm, making it difficult for the mother to breathe. You will also experience breathlessness because of the increase in progesterone hormone that raises the rate of respiration. Additional respiratory distress has been reported by some; however, it might not be serious if managed properly. (2).
Movement: Walking would be a problem if your legs are uneven due to scoliosis (3). This might become more difficult with weight gain and changes in the center of gravity.
Also, after the delivery, the curve could worsen if you tend to hold the baby only on one side. It is good to use a body carrier to balance the infant's weight.
Can Pregnancy Worsen Scoliosis?
Studies reported that the curvature of the spine due to scoliosis might not be affected by one or two pregnancies. It is further stated that women who had prior orthopedic treatment for scoliosis may have a higher risk of curvature progression during pregnancy than those who were never pregnant. However, the study also said that there is a need for further investigation to prove the above points (4).
In any case, women in their third trimester should be careful with their back since the ligaments are more relaxed due to changing pregnancy hormones (5).
Treatment Of Scoliosis During Pregnancy
Treating scoliosis during pregnancy is difficult and usually is not done. The orthopedist can help you to get relief from the pain and discomfort in the meantime. Based on the factors such as the degree of the curve, pregnancy complications, and associated risks, the specialist may suggest any one or more of the following relief methods (6):
Painkillers
Exercises
Bracing
Kinesiatrics – use of simulators
Special massage
Acupuncture
The primary objective of the above procedures is to relieve spinal pain and discomfort. Your doctor might also suggest a maternity belt.
Exercise makes you feel more comfortable. It helps strengthen your back muscles. Elastic resistance exercises are the most helpful, but they should be performed only with the help of a professional.
Does Scoliosis Complicate Labor?
Women with scoliosis can carry their babies to full term and deliver normally without any complications due to the scoliosis itself. Earlier, women with scoliosis opted for C-section (7), but later it was found that vaginal delivery is possible, provided there are no other pregnancy complications.
Delivery is the same for women with or without scoliosis. However, the one primary challenge may be the effective placement of an epidural. Your doctor will discuss the labor and pain management options with you before the due date so that you will know what to expect.
It would be harder to receive an epidural. Therefore, it is prudent to have an anesthesia consultation sometime during your pregnancy. Your doctor will discuss the labor and pain management options with you before the due date so that you will know what to expect.
Can Your Baby Inherit Scoliosis?
The actual cause of idiopathic scoliosis is unknown, but it could be hereditary. Studies found that around 30% of scoliosis patients have a family history of the condition (8). The pattern of inheritance is unclear as
it involves several genetic and environmental factors. Having a close relative with AIS (adolescent idiopathic scoliosis) also might increase the risk of a child inheriting the condition (9). This risk might be higher in girls than in boys.
Frequently Asked Questions
1. Can I get pregnant if I have scoliosis?
Usually, scoliosis might not cause problems in getting pregnant (10). It may not result in infertility or increase the chance of stillbirth, birth defects, or miscarriage. Women who undergo spinal fusion surgery also may not have any problem with the pregnancy.
2. Is it safe to have an epidural after scoliosis surgery?
In the cases of scoliosis surgery, where the spinal fusion rod is used, epidural can create problems. If the rod is attached to the lower spine, it is impossible to give an epidural (11).
3. Does an ultrasound scan diagnose scoliosis in a fetus?
An ultrasound scan can detect congenital scoliosis (12). However, it can go undetected if the scoliosis is mild.
4. Should I go for a C-section in the case of scoliosis?
C-section is not necessary due to scoliosis itself. Your doctor will decide whether to deliver the baby vaginally or through cesarean based on the severity of the curve.
5. How does congenital scoliosis affect my pregnancy?
Women with congenital scoliosis or early onset of severe scoliosis should check with their healthcare provider before planning to become pregnant. Congenital scoliosis is associated with neuromuscular conditions like poliomyelitis or muscular dystrophy (13). However, based on the severity of the curvature, congenital scoliosis could be reduced with spine surgery and post-operative care.
If left untreated, congenital scoliosis could cause a few complications during pregnancy. Please talk to your doctor and clarify all your doubts if you have scoliosis and are pregnant.
6. Does thoracic scoliosis affect pregnancy?
In a study on 118 pregnant women with thoracic scoliosis, no serious cardiorespiratory problems were observed. However, 17% of them reported increased breathlessness, which is common during pregnancy and could be due to various other reasons (14).
7. How does thoracolumbar scoliosis affect pregnancy?
Thoracolumbar scoliosis affects the lower thoracic and the lumbar spine. The spine looks like a C from the front or a reverse C from the back. Pregnancies associated with thoracolumbar scoliosis can cause cardiovascular complications (15).
In most cases, scoliosis has not been reported to have a negative impact on your pregnancy. However, it might trigger certain symptoms of scoliosis. The condition can be treated with the help of painkillers, acupuncture, and with the help of an orthopedist. However, some studies have suggested that babies may inherit this condition from the mother, especially when the family has a history of AIS. Nevertheless, the chances of that are very less, and you need not worry about it. With or without scoliosis, you must enjoy every stage of your pregnancy and take proper care of yourself and your unborn baby.
References:
MomJunction's articles are written after analyzing the research works of expert authors and institutions. Our references consist of resources established by authorities in their respective fields. You can learn more about the authenticity of the information we present in our
editorial policy
.
The following two tabs change content below.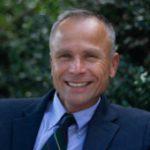 Dr. Christian Pope
(DO, FACOG)

Dr. Christian Pope is Board-certified in Obstetrics & Gynecology, and a Fellow of the American Academy of Obstetricians and Gynecologists. He is a long-standing medical staff member and past chairman of Obstetrics and Gynecology at St. Luke's Hospital of SouthCoast Hospitals in New Bedford, Massachusetts and is in private group practice at Hawthorn Medical Associates, Inc. He is a member...

more

Rebecca Malachi
Rebecca is a pregnancy writer and editor with a passion for delivering research-based and engaging content in areas of fertility, pregnancy, birth, and post-pregnancy. She has been into health and wellness writing since 2010. She received her graduate degree in Biotechnology and Genetics from Loyola Academy, Osmania University and obtained a certification in 'Nutrition and Lifestyle in Pregnancy' from Ludwig...
more