Infants are highly susceptible to infections and Roseola is one such infection which is common in newborns. This article will help you to identify the causes behind Rosela and a few treatments to help you fight it.
What Is Roseola?
Roseola is a mild infection that occurs due to two viruses. These viruses belong to the same family as the herpes simplex virus. This infection is commonly observed in children between the age group of 6 months and 2 years. However, unlike most other infections, roseola is harmless.
While viruses of the herpes family are known to cause the formation of cold sores, this infection does not lead to any such formations. A child affected by the infection typically develops an upper respiratory tract illness.
[ Read: Chicken Pox In Babies ]
What Causes Roseola In Infants?

The viruses that cause roseola generally spread by contact with already infected individuals. At times, the infected individuals do not show any symptoms. Coming in contact with tiny drops of fluid from nose and throat of an infected person could cause this infection.
The viruses that cause roseola also spread by fecal-oral contact. Make sure you maintain a clean environment and ensure that your child is fed with clean hands.
Signs And Symptoms Of Roseola In Infants:

Here mentioned are some common roseola symptoms in infants are:
Sudden high fever.
Fever lasting up to 3 days.
Rosy pink rash around the torso.
Slight itchiness of the rash.
Sore throat.
Vomiting.
Stomach ache.
Diarrhoea.
Irritability.
Decreased appetite.
Flat spots on the skin.
Raised bumps with a white halo around them.
Runny nose.
Redness of the eyes.
Seizures (occurring due to high fever), loss of bladder control and unconsciousness may also be noted in severe cases of the infection.
[ Read: Mosquito Bites In Babies ]
The Treatment Options:

While the infection itself isn't a major concern, the symptoms associated with it need to be handled immediately.
Rush to the doctor once you note any signs or symptoms associated with it. This is particularly true if you notice fever and rash occurring together.
Your doctor will first conduct a physical examination and will most likely give your child a dose of acetaminophen or ibuprofen. He will also suggest giving your infant a sponge bath to bring his/her body temperature down.
Antibiotics do not work in curbing a roseola infection because it occurs due to viral activity, not bacteria.
Make sure you follow your doctor's advice at all times. Avoid self-medication at all costs.
If you notice that your child's rashes are getting worse, contact the doctor immediately. In cases when the fever is not controlled, fever seizures may occur. It may lead uncontrolled spasms.
In a majority of cases, roseola infection will goes away without any medical intervention but if you do note any symptoms getting worse or persisting, take your child to a doctor immediatly.
[ Read: Skin Allergy In Infants ]
Preventive Measures For Infant Roseola:

There is not much that you can do to prevent your child from getting affected by Roseola. However the good news is once your child contracts the infection, he/she will develop a lifelong immunity against the virus. Repeat cases of roseola may occur, but are very rare.
Keep the child's environment clean. Also maintain proper personal hygiene as you may transfer virus to your infant during the nursing time.
We hope this article helped solve your queries about Roseola infection. Do browse the rest of the website to learn more about other common illnesses that infants suffer from. After all, prevention is better than cure.
Reference : 1
Recommended Articles:
Comments are moderated by MomJunction editorial team to remove any personal, abusive, promotional, provocative or irrelevant observations. We may also remove the hyperlinks within comments.
The following two tabs change content below.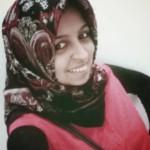 Latest posts by Enozia Vakil (see all)