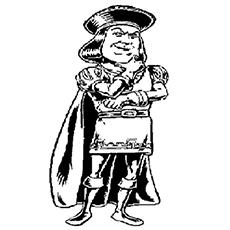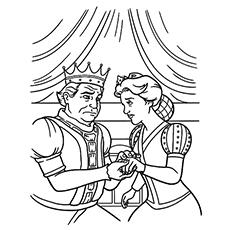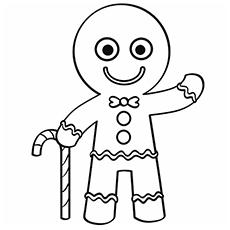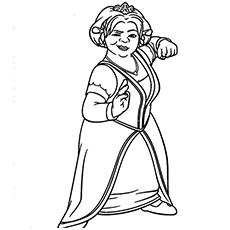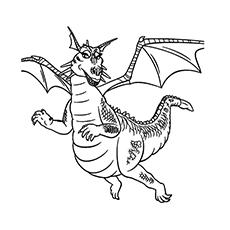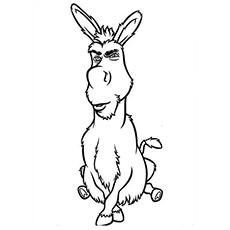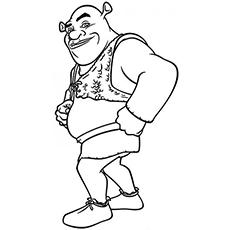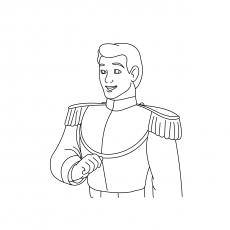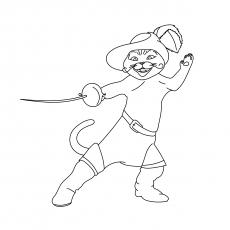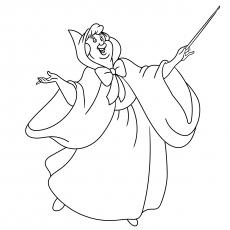 Recommended Articles:
"Shrek" is a popular animated comedy film series revolving around the life and adventures of ogres. The film is based on a fairy tale named "Shrek". It has also won the Academy Award for the Best Animated Feature film.
Top 10 Shrek Coloring Pages:
"Shrek" coloring pages are very popular with kids of all ages. The simple story line and humor of this film appeal greatly to them. Here are ten shrek coloring sheets, Fiona, Donkey and some other popular characters. The variation in the coloring sheet will also keep the kids from getting bored.
1. Shrek:
Shrek is the protagonist of the film, who prides himself on being a huge and having a terrifying body. However, not many know that this grouchy green ogre carries a naïve heart in his huge body.
Shrek, along with his best friend Donkey embarks on a journey to save Princess Fiona from the castle in which she was confined.
Shrek and Fiona fall in love and marry, in spite of their difference.
Your kids can paint this green ogre in any color of their choice.
[ Read: Handy Manny Coloring Pages ]
2. Fiona:
Fiona is the heroin of the movie "Shrek". She is the princess of Far Far Away and the eldest daughter of King Harold and Queen Meriam.
Fiona is cursed by a witch, which causes her to turn into an ogress after the sun sets.
The transforming spell breaks and she permanently take the form of an ogress when she is kissed by her true love, Shrek.
This kind and friendly ogress take no time to transform into a fearless warrior when the need strikes. Ask your darling to add beautiful color to this ogress princess.
3. Fairy Godmother:
Fairy Godmother, unlike her benevolent counterparts, is the antagonist of the movie "Shrek". She is Prince Charming's mother and King Harold's former boss.
In this story, the Fairy Godmother is the one who cursed Fiona to turn into an ogress after the sunset.
This opportunist, conniving and scheming Fairy seeks the best only for herself and her son.
Fairy Godmother has no qualms about using her magic to get whatever she wants. The only person she loves the most is her son.
[ Read: Wizard Of Oz Coloring Pages ]
4. Donkey:
The Donkey is the second prime character of the Shrek franchise. His passion for singing often proves to be annoying for those around him.
Donkey is Shrek's best friend who accompanies him in every adventure he indulges.
This lovable character is a talkative and sensitive animal with buck teeth.
This is an adorable drawing of Donkey, waiting to be colored.
[ Read: Naruto Coloring Pages ]
5. Puss:
Puss in Boots is the anti-hero of this film. He is a smooth talking cat who fights fearlessly for his best friend Shrek.
Puss distracts his enemies by his "cute kitten looks" and then attacks them with his sharp claws or sword.
This smart, little cat wears a cavalier's hat, a small cape, Corinthian boots and a belt with a sword.
Here is a drawing sheet of this smart cat ready to strike down his enemies.
6. King And Queen:
King Harold is the king of the Far Far Away land and the husband of Queen Lillian. Both the king and queen are very protective of their daughter, Princess Fiona.
The king was totally against her marriage with Shrek. He even employed an assassin to do away with Shrek.
Queen, on the other hand, has no qualms about her daughter marrying an ogre. She just wants her daughter to be happy.
Eventually, both give their blessing to Shrek and Fiona. This is a beautiful picture, where the King is asking the Queen to calm down.
[ Read: Wonderful Beauty And The Beast Coloring Pages ]
7. Gingerbread Man:
The Gingerbread Man was created along the other gingerbread people. The Gingerbread may look soft, but is actually very tough.
Gingy is an extremely faithful friend, who does not leave his friends even in the toughest of situations.
He is a very fast runner, which makes it difficult for his foes to catch him.
Gingy is carved out gingerbread with gumdrop buttons and icing. Color this sheet with bright and vibrant shades.
8. Prince Charming:
Prince Charming is the second antagonist of this animated movie. He is a young and handsome Prince who was supposed to save Fiona from her dragon-guarded tower as directed by his mother Fairy Godmother.
Her mother wants Prince Charming to marry Fiona so that he could become the king of Far Far Away land.
He is a selfish and arrogant mama's boy, who gathers all the antagonists from the fairy tales to take revenge from Shrek and Fiona.
Prince Charming is everything that a prince should have – great looks, shiny hair and a mighty sword, and he is great to color, too!
[ Read: Dragon Tales Coloring Pages ]
9. Dragon:
The Dragon is a dangerous carnivorous beast who has eaten many Knights including Lord Farquaad. This ferocious guard also challenged Shrek and Donkey in their search for Princess Fiona.
The dragon is usually depicted as the love interest of Donkey.
The Dragon is presented as a female with large lashes and pink lips. She is an obese dragon with a mop of dishevelled hair on her head.
Paint her in maroon or any other shade of your choice.
10. Lord Farquaad:
Lord Farquaad is the ruthless ruler of the huge castle of Duloc. He is a cruel man who wants to become the king, but cannot until he marries a Princess. He decides to marry Fiona to fulfill his desire of becoming a king.
Farquaad had also banished all the fairy tale creatures from the land in an attempt to create his own perfect world.
Farquaad sends most of his time playing video games and sipping drinks while taking long baths.
He has a big chin, a pageboy hairdo and a vertically challenged physique.
[ Read: Alice In Wonderland Coloring Pages ]
There you go! Print out these free printable shrek coloring pages to welcome these green characters in your home. Your kids will spend many enjoyable hours coloring these characters. Do not forget to share your experience with us how your kid enjoyed coloring these Shrek coloring pictures.
DISCLAIMER: All images found here are believed to be in the "public domain". We do not intend to infringe any legitimate intellectual right, artistic rights or copyright. All of the images displayed are of unknown origin. If you are the rightful owner of any of the pictures/wallpapers posted here, and you do not want it to be displayed or if you require a suitable credit, then please contact us and we will immediately do whatever is needed either for the image to be removed or provide credit where it is due. All the content of this site are free of charge and therefore we do not gain any financial benefit from the display or downloads of any images/wallpaper.
The following two tabs change content below.