You grow up with your sibling passing all the stages of life together, supporting each other in every step. But often, you miss out on the opportunity to express your appreciation for each other. So these sweet sibling quotes can help you get your message across. Though you may have serious differences, the bond between siblings is such that you always stand up for one another in difficult times, notwithstanding the fights and arguments. Here are some heartfelt quotes for you to celebrate the bond of the relationship with your siblings and cherish them forever. Share them with your siblings and bring a smile to their face.
Sibling Love Quotes
You share a sweet and sour relationship with your siblings. You want them, and you don't want them. Such is usually the bond, which is depicted by some sweet and lovable quotes on sibling love.
"Siblings – the definition that comprises love, strife, competition and forever friends." – Byron Pulsifer
"You cannot live without only one enemy, and they are your siblings."
"Sisters and brothers are the truest, purest forms of love, family, and friendship, knowing when to hold you and when to challenge you, but always being a part of you." – Carol Ann Albright-Eastman
"A sibling is the lens through which you see your childhood." – Ann Hood
"A sibling represents a person's past, present, and future." – John Corey Whaley
"In some ways, siblings, and especially sisters, are more influential in your childhood than your parents." – Deborah Tannen
"A plenty of relationships are made and broken, but siblings stay forever."
"Brothers and sisters separated by distance joined by love." – Chuck Danes
"No matter how much you dislike your siblings, they are there with you whenever you need them."
"Siblings are the people we practice on, the people who teach us about fairness and cooperation and kindness and caring quite often the hard way." – Pamela Dugdale
"Siblings don't realize they are making special memories for the future. They just know that they are having fun."
"If you have a big sister, you will understand that she is much better than a princess."
"Siblings fight and fall. But whenever you fall alone, they will always be there to pick you up."
"Growing apart doesn't change the fact that for a long time we grew side by side; our roots will always be tangled. I'm glad for that." – Ally Condie
"Brother and sister, together as friends, ready to face whatever life sends. Joy and laughter or tears and strife, holding hands tightly as we dance through life." – Suzie Huitt
"We hang out, we help one another, we tell one another our worst fears and biggest secrets, and then just like real sisters, we listen and don't judge." – Adriana Trigiani
"Your sibling may take a different path in life. But your bond with them will be forever."
"They love each other. They're brother and sister. It's one for all and all for one." – Joe Ziemba
"Our brothers and sisters are there with us from the dawn of our personal stories to the inevitable dusk." – Susan Scarf Merrell
"Half the time when brothers wrestle, it's just an excuse to hug each other." – James Patterson
"Our paths might change as life goes on. But we would need each other, and we will be there for each other."
"We support each other so well. We read each other's mind, hear each other's soul, and look at each other's heart."
"Hand in hand, we overcome all the obstacles and help each other in fulfilling dreams. Siblings stand shoulder to shoulder so that nobody can come against us. "
Quotes On Sibling Bond
The bond between siblings is the purest and truest form of affection and love. They are family, friends, and sometimes even enemies to each other. The quotes next define this bond better. Read on.
"Our sibling bond is not eye to eye. Rather it is heart to heart."
"Cause even if we change, we'll always be the same." – R5 'All Night'
"Sisters function as safety nets in a chaotic world simply by being there for each other." – Carol Saline
"Brothers and sisters can provide the most encouragement and support when life's trials get us down. Talk to them!" – Catherine Pulsifer
"It is the brothers and sisters who teach one another the lifelong lessons of getting along or not." – Jane Isay
"Your brother or sister may not solve your issues. But they will surely not let you face anything alone."
"We don't always need someone to fix us. Just someone's presence is enough. And when we have our siblings at the side, we already feel strong and supported."
"Sibling relationships outlast marriages, survive the death of parents, resurface after quarrels that would sink any friendship. They flourish in a thousand incarnations of closeness and distance, warmth, loyalty, and distrust." – Erica E. Goode
"What sets sisters apart from brothers and also from friends is a very intimate mashing of heart, soul, and the mystical cords of memory." – Carol Saline
"Siblings protect each other, are there for each other, and love each other. They fight, argue, and scream. But all of this is nothing but love."
"Sisters and brothers just happen, we don't get to choose them, but they become one of our most cherished relationships." Wes Adamson
"Our siblings. They resemble us just enough to make all their differences confusing, and love no matter what we choose to make of this, we are cast in relation to them our whole lives long." – Susan Scarf Merrell
"What brothers say to tease their sisters has nothing to do with what they really think of them." – Esther Friesner
"Your sister will listen to you when you have to talk, she will laugh when you make her laugh and will hold you when you are sad."
"A sibling may be the keeper of one's identity, the only person with the keys to one's unfettered, more fundamental self." – Marian Sandmaier
"Having a sister is like having a best friend you can't get rid of. You know whatever you do, they will still be there." – Amy Li
"We all have competitive relationships with our siblings." – John Benjamin Hickey
"I have siblings. And there are certain things I know that I can push their buttons. And they know they have certain things where they can push mine," – Catherine Zeta-Jones
"When siblings play with each other, they stay close always with each other."
"Brothers and sisters have a right to annoy each other. And they can do it even when they grow older."
"Do you know what friendship is… It is to be brother and sister; two souls which touch without mingling, two fingers on one hand." – Victor Hugo
"Being a big or small brother is much better than being a superhero."
"Siblings: children of the same parents, each of whom is perfectly normal until they get together." – Sam Levenson
Inspirational Sibling Quotes
There is fun, there is laughter, but there is also a great learning experience from your siblings. On that note, let's check some motivational quotes on the sibling bond.
"He is my most beloved friend and my bitterest rival, my confidant and my betrayer, my sustainer and my dependent, and scariest of all, my equal." – Gregg Levoy
" Positive. Reliable. Ambitious. Helpful. Caring. This is how my sibling is."
"Your siblings are the only people in the world who know what it's like to have been brought up the way you were." – Betsy Cohen
"When brothers agree, no fortress is so strong as their common life." – Antisthenes
"It is a memorable experience growing up with a brother or sister – we have someone on whom we can tell on, on whom we can lean, and someone with whom we can make unlimited cherishable moments."
"Your brother can play multiple roles. He can trouble you like a sister, take care of you like a mother, pamper you like a father, and have fun with you like a friend."
"Brother and sister share a strong bond. When they are together, they can win any battle."
"Siblings have a unique relationship. They share a secret language – a private code that unlocks common experiences. They are family, tied together by kinship throughout life." – Kenneth J. Doka
"The best sibling you can have is a brother or sister who pushes you to 10X levels of success!" – Grant Cardone
"You learn being in competition when you grow up with your brother or sister."
"Your parents leave you too soon and your kids and spouse come along late, but your siblings know you when you are in your most inchoate form." – Jeffrey Kluger
"Your brother is a person who knows what wrong is going on with you and he will help you smile even in the most stressful times,"
"A brother is your playmate first and then he becomes your best friend for the entire life."
"To the outside world, we all grow old. But Not to brothers and sisters. We know each other as we always were. We know each other's hearts. We share private family jokes. We remember family feuds and secrets, family griefs and joys. We live outside the touch of time." – Clara Ortega
Funny Quotes On Siblings
It's exciting to be with brothers and sisters, even though they are sometimes annoying. That's what makes this relationship sweet and sour. On that note, let's see some funny siblings' quotes. 
"The highlight of my childhood was making my brother laugh so hard that food came out his nose." – Garrison
"I grew up with six brothers. That's how I learned to dance – waiting for the bathroom." – Bob Hope
"Brothers don't hug or don't hit each other. What they do is give high-five on each other's face."
"I have you as a brother and so I am all smiles. And I laugh hard as I can't do anything about it."
"Big sisters are the crab grass in the lawn of life." – Charles M. Schulz
"Sibling rivalry was, and still is to this day, rampant in my family. We were all competing for my parent's divided attention." – Janine di Giovanni
"It takes two men to make one brother." – Israel Zangwill
"A brother is a brother, and then he becomes a bother, and later he becomes a friend."
"Older siblings will use you for their fun and entertainment but can break anyone's head who troubles you."
"Having lots of siblings is like having built-in best friends." – Kim Kardashian
"Siblings that say they never fight are most definitely hiding something." – Lemony Snicket
"Siblings are similar to free insurance. They will help you give a spare part when you need one."
"Brothers is a group that is their oldest competition."
"When you live with sisters, you might feel you are in Cinderella's house. You will feel you work more and not appreciated, and your sisters are evil."
"If you think I'm crazy, what are you going to say when you meet my sibling?"
"Brothers are similar to the fat and thick thighs. They will always be together."
"If you want to know how your girl will treat you after marriage, just listen to her talking to her little brother."
"Brothers can sit in a room and be together and just be completely comfortable." – Leonardo DiCaprio
"He is stupid. She is crazy. But that's a funny combination in our family."
"It snowed last year too: I made a snowman and my brother knocked it down and I knocked my brother down and then we had tea." – Dylan Thomas
"My elder brother won't die, and my younger brothers seem never to do anything else." – Oscar Wilde
"What strange creatures brothers are!" – Jane Austen
"We are sisters, if I am mad at someone, you are mad at them too. End of story." – Janice Reynolds
"We are siblings. I am always there to pick you when you fall. But only once I'm done with my laughing."
"I always say you are my adopted mother. But please don't tell our parents as they said it's a big secret of our family."
"Growing up with insane siblings gives you a feeling of sitting in a roller coaster. It gives you jerks and surprises all the way."
"That feeling when you are ready, excited, and jumping to see your sibling. And then you find them wearing your clothes."
"When we say keep up the secrets. That doesn't count our siblings. For sure!"
"A sister will always notice her sister's first gray hairs with glee." – Allison M. Lee
"Siblings are the combination of a sweet relationship and pain in the neck."
"The rule of siblings: if your siblings get something you want, you try to take it, break it, or say it's no good." – Patricia Fleming
"We are sisters. We are the two same nuts from one tree."
"I learned many life lessons from watching my big sister make mistakes." – Kate Summers
"It is difficult to find a sibling who is smart, talented, and loving. I thank God as you have been that lucky person to have a sibling like me."
Siblings are our best companions, and we may often end up being more influenced in life by our siblings than our parents. Siblings may compete and have frequent fights, but their love makes them always stand for one another. They are the ones who know all your secrets. They rightfully annoy each other but can't imagine a life staying apart. These sibling quotes give words to your feelings for your siblings. Use these quotes whenever you get the chance to let your siblings know you love them no matter what.
Infographic: Creating Strong Sibling Bond
Sibling bonds can be one of the longest and strongest relationships if nurtured correctly from childhood. Parents often play a significant role in encouraging close relationships between siblings. So, if you have young children at home, this infographic will be helpful to you as it shares how you can help strengthen the bond between siblings.
Recommended Articles:
The following two tabs change content below.

Shikha is a writer-turned-associate editor at MomJunction. Having done a certification in Relationship Coaching, her core interest lies in writing articles that guide couples through their courtship to marriage and parenthood. She also specializes in baby names. Being a postgraduate in Human Resources from Jawaharlal Nehru Technological University, she likes understanding people and their relationships. This reflects in her relationship...
View Profile

›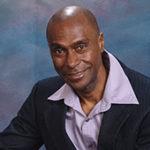 Dr. Carlos Juan Carmona-Goyena
(PhD (Counseling Psychology))
Dr. Carlos Juan Carmona-Goyena is a board licensed therapist in the USA and Puerto Rico with a specialty in couples, families, and relationships. Dr. Carlos possesses a PhD in Counseling Psychology granted at the Interamerican University of Puerto Rico. His two-decade professional experience also includes scientific research in family emotional and relational processes and its effect on psychological functioning. Dr....
View Profile

›