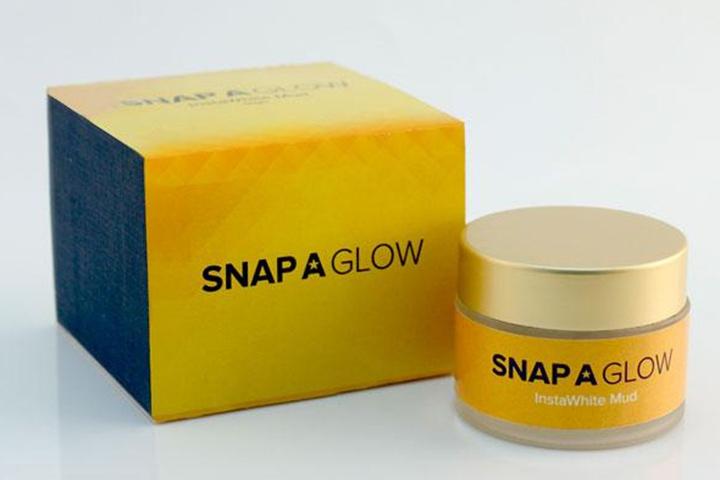 As a new mother I have to be always up and running. I end up not properly sleeping for days and all of that exhaustion reflects on my face in the form of dullness. It's not like I have social situations to attend… clearly I just don't have the time right now. And yet I crave looking brighter than usual sometimes, maybe when someone is visiting or at times when I go out for dinners with family.
I had been trying to find something convenient… a product that could give me a brightened look instantly because I do not have the time or energy to follow an elaborate skin-care routine at this point. That's why when I heard about InstaWhite Mud by Snap A Glow from my sister, I was intrigued to give it a try.
My Experience With Snap A Glow
As directed on the label, I applied the mask and washed it off once it was time. To my utter surprise, my skin actually did look better. Better than it had looked in days. I looked brighter and noticed a slight but obvious glow on my face.
Ever since, InstaWhite Mud has become my only go to skin care product and it will be so until I can go back to my more tedious skin care regime. Even then, I know that I won't stop using InstaWhite Mud, it's just that effective. This one product alone has made my life easier for me, a super-tired yet happy new mother because at least my skin-issue are sorted!
Having experienced the magic-like results of InstaWhite Mud, I started doing a bit of a research on my own. I wanted to know what made this product so instantly effective. So I googled the main ingredients of InstaWhite Mud and read article after article and I finally had my answer. The face mask contains following ingredients that make it super-effective.
Gorgeous Glow In Minutes With Snap A Glow
Kaolin
Kaolin has great absorbent properties and that is why often an ingredient of cosmetic products. Kaolin is naturally occurring clay mineral (silicate of aluminum). So ideally it is good for people with oily skin. However, InstaWhite Mud did not dry out my skin which is not at all oily, so I am guessing that the quantity of Kaolin in the product is sensible balanced.
Vitamin E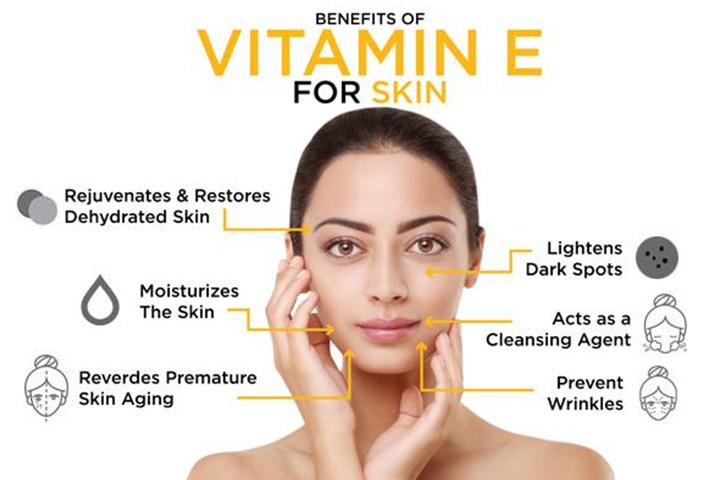 I already knew that Vitamin E is great for skin-health, but what does it do exactly had never been my concern. My little research led me to know that Vitamin E is known for its antioxidant properties. Antioxidants help to protect our body from damaging compounds called free radicals. These free radicals are the number 1 enemy of skin and can be caused by basically anything such as sun, pollution etc.
Walnut Shell Extracts
My regular face scrub has walnut shell extracts so this is an ingredient that I am utterly familiar with. What I didn't know is that InstaWhite Mud also contains it, thereby carrying the quality of an exfoliant too.
Lavender Oil
InstaWhite Mud has Lavender oil, which automatically gives you very lush sort of feeling. The oil has anti-inflammatory and antiseptic properties that can fight the bacteria that cause acne and inflammation. It soothes the sunburn area as it has a cooling effect as well as antiseptic effect. Its moisturising properties are beneficial for dry skin. Lavender oil also tones and makes skin firm as it boosts circulation. This helps in keeping the cells healthy and boosting their renewal process.This oil also detoxification properties and gives brighter skin.
Rosemary oil
Rosemary Oil has many advantages too and some of them are common with Lavender oil. It boosts circulation in your skin and just like Lavender Oil, helps improve skin tone and complexion. Amongst the many uses of Rosemary Oil, flushing out toxins from the body and improving circulation is yet another crucial one. The oil also works amazingly well to fade any blemishes or spots one may have on their skin.
Final Verdict:
Considering how effective it is, InstaWhite Mud is absolutely a steal At the price of just 1299! Also, let me tell you the best part about this product…If you buy it and do not like it, you can just return it within 30 days of purchase and claim a full refund! You can buy InstaWhite Mud here.
The following two tabs change content below.
Latest posts by MomJunction (see all)