Apologizing for mistakes strengthens relationships and fosters trust. So, if you have said or done something that has hurt your girlfriend, don't hesitate to say sorry. But, if words are your enemy, take inspiration from the sample sorry/apology letter to girlfriend shared in this post.
Scroll down if you are looking for various ways to express your regret and apologize to the one you love. With the help of these letters, you can draft a personalized letter to let your girlfriend express how sorry you are. Besides, expressing your regret and emotions will open a communication channel that may help you woo her.
15 Sample Sorry/Apology Letters To Your Girlfriend
Take a look at these sample letters below, and try to write something similar to tell your girlfriend that you are truly sorry.
1. My baby,
I know I am not perfect. But I also know that I love you more than anyone ever will. And this love for you in my heart feels heavy when you are not around to receive it.
Please forgive me for what I did. I wish I could go back in time and change my actions. Please give me a chance to make it up to you. Come back, baby. I promise to never behave in the same way again.
(Your Name)
2. My sweet [Name],
I admit I was wrong in not listening to you. I'm sorry for failing you. Trust me, baby, I'm trying hard to be the one to protect you and working toward being the best version of myself. I want you to be proud of me.
Please accept my apology. And if I ever happen to hurt you, fight with me but don't ever shut me out of your life. It's unbearable.
Your love,
(Name)
3. Darling,
I'm sorry I ignored you each time you reached out to me. I'm sorry I shut myself off from you. I'm sorry I took the easy way out instead of facing the problem and talking it out with you. I realize my mistake, and I regret being so difficult for you to deal with.
I admit I acted like a coward, but now, I have decided to fight for us and resolve our problems. Please give me a chance to do the right thing.
(Your Name)
4. Dear [Name],
I thought I would come to your house and talk to you, but I was afraid you might shut the door on my face after what happened, so I've decided to write you a letter.
I can't express how much I regret my actions. You are the best thing that's ever happened to me, yet I took you for granted.
I know I've hurt you. I'm sorry from the bottom of my heart. I shouldn't have behaved the way I did. I want you to know that I love you and will do anything for you to forgive me and allow me back into your life.
(Your Name)
5. Sweet [Name],
The thought of you hating me and not wanting to see me again pains my heart immensely. I cannot tell you how much I miss you and want to hear you say that everything will be alright. I'm sorry, baby. I know I have hurt you deeply this time, and your anger is justified. I deserve to be ignored.
You are the only woman in my life, and there is no way anyone can ever take your place. I loved you the very first moment I saw you, and I will love you for as long as time exists. I hope, someday, this bitterness fades away, and you find the heart to forgive me.
Forever yours,
(Your Name)
6. My lovely [Name],
I tried calling you, but you never answered. I texted you, but you never replied. So, I'm doing it the old-school way and writing this letter to you. I am sorry for everything I did that day. I know I make mistakes, and sometimes, the same mistakes repeatedly. And you have every right to hate me.
Please know that you mean the world to me, and without you, my life feels empty. And I know that you love me too. You may be angry with me now, but I know that when the anger subsides, you will miss me.I know you're angry right now, but when the anger subsides, I hope you'll remember the deep love we share. Just know that I am waiting right here with my arms open to hug you and never let you go again.
I miss you,
I miss you,
(Your Name)
7. Dear [Name],
From the time we started dating, I understood that you are the most wonderful woman I have ever met, and only you could fill the void in my heart with your love. But the selfish guy that I am, I kept accepting your love and never gave you anything in return. You have put up with all my crazy antics and never once complained.
Hurting an amazing woman like you is the cruelest thing I've ever done. And I regret it with every single breath that I take. I'm sorry, my love; I really am. I can't believe I said those hurtful words to you. You can be as angry as you want, but please do not cut me off from your life. Please give me a chance to correct my mistakes.
Love
(Your Name)
8. Dearest [Name],
I knew you were the one for me from the moment I set eyes on you. I never imagined there would come such a time when we wouldn't talk to each other. Sadly, my lack of control over my bad habits has brought us to this place where we have gone for days without exchanging words between us.
I want to tell you that I am extremely sorry for breaking my promise and letting you down yet again. Baby, I try my best to stay away from my vices, but sometimes, I falter, and I need you to hold my hand and help me stand up again. I cannot do it alone. I need you, my love. Please forgive me.
(Your Name)
9. Dear [Name],
In the last few years that we have been together, I have realized that whenever you are cheerful, I feel happy too. And whenever you are upset, my life feels gloomy too. This time, I am the reason you feel so low, and I cannot tell you how awful I feel about it.
I am sorry, my love. I never intended to hurt you. I know you are trying to act normal with me, but I can see the disappointment in your eyes, and it pricks my heart. Please reprimand me for my actions, but do not hide your feelings. I promise never to be inconsiderate to you again. Remember that I love you more than anything.
Love
(Your Name)
10. My love,
The first time we met, you told me that I was the kindest person you have ever come across. I am still the same person. I know I acted foolishly the other day, and I wish I could take back the words I never meant to say to you. But I can't do that, so I will try my best to make you forget the incident.
I am sorry, sweetheart. To make it up to you, I wish to spend some time with you at any vacation place of your choice. Let's resolve this misunderstanding as soon as possible and get to know each other a little better. I promise this will be the vacation of a lifetime. Just give me one chance to work on our relationship.
Your love,
(Name)
11. Dear [Name],
We both know that things have become strained between us lately. And I admit it is my fault that our relationship is suffering. I have been unable to balance my work and personal life, and I see how much you have been struggling to save our relationship.
I am sorry, darling, for causing you so much distress. I am sorry for not sharing responsibilities. You were right; I am indeed an idiot — but an idiot who loves you beyond measure. I want to go back to our 'sweet love' phase. Please accept my apology and give me a chance to get my act together. I promise to work on myself and be the man you fell in love with.
Love you always!
(Your name)
12. My love,
I can bear every pain in this world but not the pain of separation from you. I haven't been myself lately, and it is because I miss you so much. Your absence has made me realize your importance in my life, and I can no longer deny the fact that life feels meaningless without you.
I know my addictions bother you, and you are right in chastising me for it. I know you do it out of love and concern.
Sometimes, I am not in the right state of mind to hear you out, so I take snap decisions. I am extremely sorry for my behavior. Please do not hate me for my imperfections. You are my reason to smile, and I cannot lose you for anything. Please talk to me.
I miss you.
(Your Name)
13. Dear [Name],
I am sorry for acting the way I did the other day. The past year has been challenging for both of us. And, sometimes, the struggle gets so frustrating that it slips out as rude and hurtful remarks.
I admit my reaction was uncalled for, and I accept my mistake. I promise it will never happen again. Please continue to love me the way you always do. I believe in us and that our love will help us overcome every difficult phase.
I love you,
(Your Name)
14. Dearest [Name],
On our first Valentine's day together, we had both promised to love and cherish each other. We had promised to always resolve differences quickly and never hold grudges. But it looks like we have both forgotten our promises as we continue to ignore each other for another week.
But I now wish to wave the white flag and call off our cold war. I am really sorry for not giving you a chance to speak and walking out of the room. Baby, let's kiss and make up. I love you. See you in the evening.
(Your Name)
15. Dear [Name],
I can give up anything in life, but I can never give up on us. Know why? Because I have never loved anyone the way I love you. Your love can take the place of blood in my veins, and I will still live happily.
I am sorry I hurt you. I know you deserve better, and so, I promise to work on improving myself. I cannot envision my life without you because there's no point in living a life with no purpose. My purpose is to make you happy, for which I need you in my life. Please do not give up on me. Give me another chance, and I won't disappoint you this time.
(Your Name)
An apology letter becomes meaningful only when it comes from the heart. You do not need to have great writing skills to write an apology letter. The sincere regret and feelings of true remorse in your heart will make the words flow automatically onto the paper.
If you've made a mistake or hurt your girlfriend somehow, you should apologize to her to console her and strengthen your relationship. In recent years, people have gone digital with their apologies and prefer to do it over text or email. However, if you wish to make your apology unique and meaningful, write an apology letter to your girlfriend. If you have never written a letter and are apprehensive about it, reading the letters provided above will help. Choose the one that will melt your girlfriend's heart and personalize it by adding your own emotions. Your girlfriend will surely appreciate the extra effort and accept your apology.
The following two tabs change content below.

Ratika has experience writing in various fields including finance, education, lifestyle, and entertainment. After her masters degree in Commerce, she acquired a PG Diploma in Communication and Journalism from Mumbai University. She is inquisitive about human relationships and likes to study people and how they manage their relationships, during her freetime. At MomJunction, Ratika writes insightful and informative articles on...
more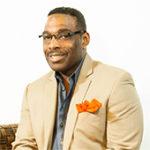 Clifton Riley
(CTHF, CLC, CMS)
Clifton Riley is a talk show host, podcaster, author, life coach, certified trauma healing facilitator, licensed relationship instructor, certified biblical counselor, licensed minister, and keynote speaker. He and his wife, Andrea, are founders of the Marriage Service Technicians. Their organization's mission is to 'equip relationships with tools to go the distance'. Their unique approach draws correlations between repairing and maintaining...
more