Spring is here, and so are you. With the spare time at your disposal and the vibrant colors of newly blossomed flowers that light up your child's eyes, we have curated some fun spring activities for kids. It is the season to get super creative with your little ones and make the most of the colors you see around. Your children will love to engage their senses and enhance their fine motor skills by indulging in unique activities. Read on to find out what these fun activities are and how to begin.
Fun Outdoor Springtime Activities
1. Gardening
Spring is the best time to get your child to do outdoor chores. They could be made to give you a helping hand in your garden. Did you know gardening is packed with bonuses for your little one's physical development? That's right!  This outdoor springtime activity teaches your child to care for their environment and helps develop their locomotor skills, finger dexterity, and object control skills (1).
2. Terrarium
Help your child create a little outdoor terrarium in their own little garden! You could give your child a small patch, put little bamboo stumps for fencing, and let them explore by planting and arranging pebbles in it! Creating this little play garden at a young age will help hone their creativity and cognitive skills.
3. Fairy garden
You can encourage your children and help them make a little fairy garden for their magical little fairies! All you'd need for this are a few flower pots, soil mixed with compost, pebbles, flowering shrubs to add color, and, of course, a few little toy fairies.
4. Spring walk
Go on a spring walk. Just take a walk down your lane, or better yet, go hiking over a weekend. During your hike, you can challenge your little one to spot bluebells, daffodils, and other flowers. Let your tiny tot enjoy blowing those dandelion ligules into the spring breeze.
5. Bean pole teepee
Grow a natural bean pole teepee for your little one and their friends. Everything you need for this fantastic little structure is available either in your local scrap yard or in the wilderness. Collect some bamboo poles, tough strings, pole bean seeds, and compost, and get to work.
6. Explore the neighborhood
Remember when, as a child, you would go out exploring your neighborhood with your friends and return with a lot of colorful little things? Let your child enjoy these short excursions and collect items such as flowers, buds, leaves, sticks, and stems. You can then help them set up a pretend-play flower boutique and call it their "nature collection!"
7. Plants in glass jars
Although this can also be an indoor activity, you could easily use your backyard or that little patch in your garden to do this fun spring activity with your child. Collect glass jars and stuff some wet cotton into them. Tell your children to get a few bean seeds and anything else you'd want them to grow in the jars. Now, get them to place these jars on your windowsill and watch the little saplings grow every day with your little one. This is a great learning activity for your child to understand germination.
8. Colorful kites
This is one of the most enjoyable outdoor spring activities for kids. Pick up a nice, vibrant kite from the nearest art-and-craft store and take your child to the park. What's more, you can also become a child with your cutie and enjoy this exciting activity.
9. Pretty pine cone bird feeder
Spring brings with it a wide species of beautiful birds. To help you and your little one spot these cute birds, just make a bird feeder using pine cones. All you have to do is roll some pine cones in peanut butter or honey and sprinkle a bunch of bird seeds onto it. Tie a string to it, hang it on the tree outside, and watch different kinds of lovely birds perch on the branches and feed on the seeds.
10. Alphabetical saplings
Grow alphabetical saplings in little jars and place them in your garden or on the windowsill of your backyard. In a glass jar stuffed with wet cotton, make your child arrange seeds of pulses or spinach or any other greens in the shape of a letter — maybe the initial letter of their name. As the seeds grow, it will be exciting to watch the little saplings take the shape of the letters!
These ten fun outdoor spring activities for kids will not just keep them occupied, but also help them develop various essential life skills.
Fun Indoor Spring Activities For Children
Now, here are some engaging fun indoor spring activities for children.
11. Stamps with vegetables
You can use veggies from your fridge for this creative activity. Ask your child to use okra or bell pepper as stamps to make beautiful floral greeting cards for this lovely season. Get creative and explore with other easily available vegetables as well to make these wonderful spring crafts.
12. Fun with play-dough
Engage your children in some fun spring activities with play dough. Play-dough offers unlimited fun for children. There are many pretend garden items you can make with your kids as part of their springtime crafts with play dough. Drive your little ones to a nearby nursery or garden store for ideas and, maybe, supplies.
Get your toddler to mold play-dough, dd in a muddy color to make it look like soil, and stuff it in tiny pots. Carefully place flowers and little shrub branches into these. Give them a few small transparent bowls to keep some seeds in. Now, sit back and watch proudly as your tiny one entertains their little "customers" at her pretend garden store.
13. Sweetshop
You can help your child make a pretend sweet shop with some lovely colored play-dough. Help them make different pretend sweets like wrapped candies, muffins, candy pops, and much more out of play-dough. You can use craft paper to crease and make muffin holders and some candy sticks to make candy pops.
14. Fun with a hula hoop
Who doesn't love learning how to dance with a hula hoop? Make a colorful hula hoop and flow with your child. Dancing has always been a great way to help children develop locomotor coordination, body control, and rhythm.
15. Spring-themed room
Add a splash of colors to your child's room by adding wallpapers with spring colors. Help your child make 'springtime mood boards' with painted flowers, leaves, and buds. Now, hang these little boards on a wall in their room and watch how these spring-themed items magically transform the space.
16. Beautiful suncatchers
Suncatchers are not only great pieces of art and super easy to make, but are also a great way to teach your children about how different colors absorb and reflect light. There's a little lesson in physics for your munchkin right there.
17. Lovely spring wreaths 
Did you know you can make lovely spring wreaths out of egg cartons? The supplies you would need for these are available right inside your kitchen. Just grab those throwaway paper pulp egg cartons and start making the wreaths.
18. Mosaic butterfly
All you need to do is collect some petals and leaves from your backyard or the neighborhood park. Now, get a white sketch paper and help your child draw a giant outline of a butterfly. Help them glue petals and leaves you have collected, and voilà! Your very own little mosaic butterfly is ready.
19. Stained glass artwork
Indulge your kids in stained glass artwork. This is one of the spring activities for children that will keep them busy and help them use their creativity. The items you need for this are easel paper, light-colored paints and oil pastels, and a pencil. Let your child make abstract shapes on the easel paper and go crazy with their creativity. They can then add some lovely pastel colors and keep them aside to dry. Once dry, stick the colorful sheets up on the windowpanes and enjoy the warm spring colors.
20. Funky bug rings
Make bug rings out of paper. You can find some really cute bug ring templates on the Internet. Surf through these and help your child make some really adorable bug rings to flaunt around through the spring.
21. Origami
The good old origami is always a perfect way to indulge children in making spring arts and crafts. Origami helps your child improve finger dexterity, fine motor skills, and supports brain development. Get all your craft supplies and let the fun begin!
22. Popsicle fairies
You and your little one can make a fairy with a candy stick and cupcake liner paper. Wrap a part of the candy stick with spring colored craft paper and use it as the fairy's body. Use the cupcake liner paper to make a little frilly skirt for the fairy. Use the circular center of another cupcake liner to make the fairy's face. Give her two wings with some more craft paper, and voilà! Your pretty little fairy is ready!
23. Frog puppets
Make frog puppets using a printable template from the Internet. This interactive and fun activity will attract your kids and come in handy during storytime! Just print out a frog puppet template and get your kid to paint it in froggy colors. Next, fold it as per the instructions in the template and let the fun begin!
24. Old toilet paper roll craft 
There are so many things you can do with toilet paper rolls. Salvage these and go crazy by making bees, frogs, and many other creatures typical to springtime.
25. Paper flowers 
Make colorful craft paper flowers and prop them on paper straws! Help your tiny tots get some scissors practice by getting them to carefully cut out strips of colored paper, fold them to form petals, and stick these onto paper straws. They can flaunt these lovely spring flowers in their art and craft classes at school.
These spring projects for kids are pretty simple and require minimal props that are easily available in your kitchen, your backyard, or the nearest art and craft store.
Spring Activities You Must Try With Your Children
26. Exploring a park
Take your child to a park to find interesting birds and insects. It's amazing to watch your tiny one explore and understand the world around every day. In the spring, it is even more fun to let them watch birds and observe insects.
27. Flower artwork using fly swatters
Whoever thought a flyswatter could be used to create art! Moreover, it's super easy to make these. All you need is a fly swatter that's lying on the shelf and some nice, vibrant colors. Take some white sheets of paper to spend a whole day painting with your toddler. This fun spring activity for toddlers also teaches them how to get creative and understand how shapes look when printed on paper.
28. Leaf and flower printing
Another fun spring art project for kids is leaf and flower printing. Whether your child is a kindergartener or slightly older, this is a great activity to keep your child occupied and create art. If you can find a blank stamp pad from a store or anywhere, all you've got to do is fill it up with watercolor. Get your child to collect some flowers and leaves of their choice, grab some plain white drawing sheets, and get printing.
29. Sensory box
At an age when your children's sensory skills are developing, make a sensory box for them. To create a sensory box, you need simple and easily available items such as cereal, sand, water, plastic eggs, and much more. Let your tiny tot touch and feel these items in the box to understand the different textures of each item.
30. Read the classics 
This is a great spring activity for kids wherein they get to learn about various topics and improve their imagination and creative skills. There are famous works by many legendary authors, such as Lewis Carroll, Roald Dahl, Rudyard Kipling, Ruskin Bond, and much more!
31. Baking
Baking is another exciting spring activity for children. Teach your children to make simple and yummy desserts, such as muffins, little candy bombs, or cookies. These can be a lot of fun to make and eat. It's really fun to watch them lick up the chocolate batter while baking these.
32. Pancake party
Organize a pancake party for your little one and their friends. Encourage them to lend a hand with the arrangements. This can help build your child's organization and coordination abilities, which go a long way in honing their leadership skills in the future.
33. Fun with paper plates
There are several cute spring-related things you can help your child make out of paper plates. Making bright stuff such as a rainbow with clouds, a smiling sun with little rays, sunflowers, honeybees, or little birdies is super easy. You only need paper plates, colors, a pair of scissors, and some brightly colored craft paper to get going.
34. Movie night
Have a movie night. Watching movies is always the best way to entertain and educate your children. Show them fun movies, such as Chitty Chitty Bang Bang, School of Rock, and The Love Bug. These will help them understand complex things, such as technology, automobiles, music, and various other concepts! You can also get them to watch interesting and educational documentaries that talk about nature, such as Arctic Tale, Born in China, A Reindeer's Journey, and Winged Migration.
Frequently Asked Questions
1. How do I teach my child about the spring season?
The best way to teach your child about the spring season is by going on a nature walk. Encourage your child to notice the new saplings bursting out of the ground and the sounds of birds chirping in the trees. You can also explain how animals that hibernate have woken up during springtime.
2. Why is it important to engage children in springtime activities?
Engaging children in springtime activities such as gardening and spring walks will help them appreciate nature and increase their interest in safeguarding it from harm. They may also grow to be more environmentally conscious.
The warmth, blooms, and radiant colors make children excited for spring. Amplify their excitement with these spring activities for kids. We have included indoor and outdoor activities that your children would enjoy. The list includes gardening, crafts, arts, and some fun role-playing activities. Your children do not need any special equipment to engage in these activities. If you do not have any given tools, you can always substitute them with the objects available around the house. So gather what they need, set the table, prepare a few chilled drinks and let your child cherish the spring weather.
Key Pointers
Children love playing and enjoying the outdoors during the springtime.
Gardening or walking down a nearby lake are two of the many activities you can engage your child in.
Fun with playdough, hula hooping, and other indoor & outdoor activities as you scroll through.
References:
MomJunction's articles are written after analyzing the research works of expert authors and institutions. Our references consist of resources established by authorities in their respective fields. You can learn more about the authenticity of the information we present in our
editorial policy
.
The following two tabs change content below.

Advaitaa is a digital marketing and content writing specialist with around seven years of experience. She's worked on a variety of genres including travel, fashion, beauty, lifestyle, and health and wellness. For MomJunction, she writes on kids' activities, learning and development. Having completed her graduation in business management, Advaitaa went on to study fashion merchandising from the Fashion Institute of Technology,...
more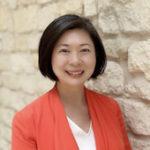 Catherine Mok is a therapist at Austin Family Counseling. She specializes in working with children, adolescents, parents, individuals and families using a collaborative and client-centered approach tailored to the unique needs of each client. She uses a variety of therapeutic methods including Play Therapy, Sandtray Therapy, Attachment theory, Cognitive Behavioral Therapy, Family Systems Therapy, and Strength-based Therapy. She is also...
more