Star fruit is known to be a rich source of antioxidants and essential nutrients. But is it safe to have star fruit during pregnancy?
The star fruit is a greenish-yellow colored fruit that is considered to be native to Sri Lanka. Its nutritional profile includes vitamins, carbohydrates, minerals, and organic acids, all of which play an important role in helping you have a healthy pregnancy and make delivering the baby easier.
Read on to know more about star fruit, its nutritional values, and the advantages of having it during pregnancy.
What Is Star Fruit?
Star fruit, also popular as Carambola, is a five-angled, waxy yellow-green fruit. The sweet and sour cool fruit grows on a tree popular as Averrhoa carambola, and it's native to Sri Lanka. As a matter of fact, the star fruit is rich in several nutrients, such as carbohydrates, vitamins, carotenoid compounds, organic acids, minerals, and other crucial nutrients, that might be highly beneficial during pregnancy (1).
Is It Safe To Eat Star Fruit During Pregnancy?
Yes! You can enjoy eating star fruit during pregnancy. Its high nutritional content helps you to enjoy a healthy pregnancy. Minerals, vitamins, folic acid, and other nutrients in the fruit provide you the stamina that you need during pregnancy. Drinking fresh star fruit juice prevents and cures throat and mouth infection effectively while expecting. Also, the fruit helps you keep several health troubles at bay. However, star fruit has high oxalate content. So if you have any history of kidney disease, it's best to avoid it and take your physician's advice before consuming it (2)
Health Benefits Of Eating Star Fruit During Pregnancy
High nutritional content in the start fruit offers several health benefits while you are expecting. Health benefits include:
1. Immunity Booster:
One of the key health benefits of eating star fruit during pregnancy is that it helps increase your endurance and immunity. The consumption of the fruit helps your immune system to combat several harmful bacteria and viruses. Also, its high vitamin C content helps provide a sufficient intake of antiokasidan during pregnancy. The antioxidants effectively inhibit oxidation and prevent the production of free radicals in your body. Also, the high antioxidant content in the fruit minimizes free-radical damage (3).
2. Promotes Eye Health:
Star fruit is an excellent natural source of vitamin A, a vital vitamin to maintain good eye health. So, eating vitamin A during pregnancy nourishes your eyes and safeguards them from infections and disorders effectively. Also, the fruit helps enhance your power of vision to a great extent. Star fruit is an effective remedy to treat sore eyes while expecting.
3. Treats Digestive Disorders:
Problems in the digestive tract can interfere with your pregnancy. Eating star fruit while you are expecting helps cure several digestive disorders effectively. Consumption of the nutritious fruit helps treat diarrhea, stomach disorders, and constipation. Consult your doctor about the right amount of star fruit (4).
4. Reduces High Blood Pressure:
Potassium content in the star fruit is highly beneficial for lowering high blood pressure during your pregnancy. Hypertension can lead to heart attack or stroke. Eating star fruit helps minimize high blood pressure significantly and prevents the risk of stroke or heart-related problems.
5. Prevents Cancer:
The high antioxidant content in the star fruit is highly effective in protecting you against the development of cancerous cells during pregnancy.
6. Promotes Smooth Urination:
Starfruit acts as a diuretic from ancient times. Adding a dash of honey to the juice of star fruit and drinking it promotes the smooth functioning of your urinary processes while you are expecting.
7. Reduces Cholesterol:
Regular consumption of star fruit helps minimize levels of bad cholesterol in your blood during pregnancy. It prevents the risk of development of health problems due to high levels of cholesterol (3).
Frequently Asked Questions
1. What are the risks of eating star fruit?
Eating a star fruit is safe for most individuals except those with kidney diseases. Neurotoxins present in starfruit may cause neurological disorders in such cases. Symptoms of star fruit poisoning in those with kidney disease include hiccups, mental confusion, and seizures (2).
2. What happens if I eat too much starfruit?
Consuming star fruit in large quantities may lead to oxalate accumulation in the body. It may result in excess calcium deposition in the kidneys, kidney stones, or renal insufficiency (5).
It is safe to consume star fruits in pregnancy. This fruit may provide you with many essential vitamins and minerals, and star fruit juice can reduce the risk of mouth and throat infections. Star fruits boost immunity, promote eye health, reduce high blood pressure, and relieve digestive problems. They are also known to prevent cancer and reduce high cholesterol levels. You may take caution or seek a doctor's advice before taking star fruit if you have a history of kidney issues since oxalate in the fruit may negatively affect kidney function.
References:
MomJunction's articles are written after analyzing the research works of expert authors and institutions. Our references consist of resources established by authorities in their respective fields. You can learn more about the authenticity of the information we present in our
editorial policy
.
The following two tabs change content below.

Ria is a techie-turned-writer and writes articles on health, with special emphasis on nutrition. She did her B.Tech from West Bengal University of Technology and was previously associated with IBM as SAP ABAP technical consultant. She moved into freelance content writing in 2013 and worked for various websites including MomJunction, Brainpulse Technologies, and Emarketz India.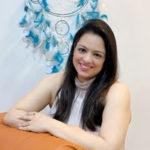 Shivani Sikri
(Public health and Clinical Nutrition & Dietetics)
Shivani Sikri is the chief nutritionist and co-founder of Nutri4Verve. After completing her Masters, Shivani Sikri did a postgraduate in nutrition and health education, a postgraduate diploma in public health and nutrition (PGDPHN), and a postgraduate diploma in nutrition and clinical dietetics. She has also completed her certification in Nutrigenomics from the US.   Shivani recommends a well-balanced, holistic lifestyle...
more