You may experience several physical and psychological changes after pregnancy and childbirth. As a result, your previous priorities of maintaining a beauty regimen may take a back seat. However, you should not completely do away with self-care, which is why we are bringing you some effective after-delivery beauty tips to follow.
The little one in your arms may have changed your whole world, and now taking a bath may seem like a luxury. Additionally, your hormones may take some time to return to normal, making you susceptible to postpartum depression. Together, all these factors may leave you looking dead tired or with skin and hair issues, robbing you of your natural glow.
Read on as we suggest some simple beauty tips to make you fall in love with your reflection again. We believe you are a perfect mother, and if you spare a little time pampering yourself, you are sure to regain your strong, beautiful, and confident self.
Here Are Some Easy Beauty Tips After Delivery :
1. Seek Help:
The first thing you need to do to feel and look beautiful is to take help. Seek your husband, family, or friend's help so you can make time for 'you'!
2. The Start Matters:
How you start your day can have a huge impact on the rest of the day. No matter how tired you feel, devote a few minutes in the morning to getting ready. Take a quick shower and put on some makeup. When we say makeup, we mean the basic stuff – a little eyeliner, some lip gloss and you are ready!
3. Work Out:
Talk to your doctor about starting a workout routine. Don't rush into it. Wait for your doctor's green signal before starting an exercise regimen. A good fitness routine will not just help you lose all that pregnancy weight but will also make you feel better.
4. Sleep, When You Can:
Sleep is the biggest casualty when there's a baby at home. Sleep deprivation not just brings you down mentally but can also leave you looking haggard. So, try and sleep whenever you can.
5. Watch What You Eat And Drink:
You need to eat well after childbirth to not just look beautiful but also to help with breastfeeding. You also need to make sure that you are drinking enough water. This is one of the many ways on how to look beautiful after delivery.
6. Dress Well:
It is time to say goodbye to maternity clothes and yoga pants. Dressing up doesn't mean you have to buy a whole new wardrobe. It just means wearing a clean dress that fits well!
7. Pamper Yourself:
Now that your friends and family are willing to help you out, take out a few hours and head to the salon. Get a trendy haircut, a facial, a pedicure, and a manicure – that should be enough to keep you going for a few months!
Now these were some basic steps you can take to be your ravishing self. But there are some other tips you need to follow to get a 'new mom' makeover!
Easy Tips For Mom Makeover:

Here is another set of beauty tips after pregnancy. There are some problems that are unique to motherhood. So, here are a few handy tips you can follow to deal with these new mom problems:
1. Dark Circles And Under-Eye Swelling:

Dark circles can make you look older than you are. But thanks to sleep deprivation, dark circles are very common among new mothers. The problem of water retention in the body can make your eyes swell. But you can banish dark and puffy eyes with these tips:
Use a thick pillow while sleeping.
Minimize your fluid intake before bedtime.
Use cucumber slices, potato, or chilled forks to give your eyes some relief.
Buy a concealer.
2. Dull Complexion:

Lack of sleep can steal your skin's natural glow. You can use the following tips to get your radiant complexion back:
Drink sufficient fluids to hydrate your body.
Moisturize your skin twice a day.
Exfoliate your skin regularly.
3. Acne:

Acne is another problem many new mothers encounter. To deal with acne, you can try the following tips:
Use a foam cleanser to clean your skin twice daily.
Try using a soft face brush.
Use anti-acne products.
Frequently Asked Questions
1. How can I lighten my skin after pregnancy?
Pigmentation is a common occurrence during pregnancy due to changes in hormonal levels. Using a sun block and a skin lightening cream containing hydroquinone can help deal with this condition (1).
2. Why does my skin have dark spots after delivery?
The increase in melanin during pregnancy may lead to the appearance of brownish patches on the skin, known as chloasma. This condition may persist for a few months after pregnancy but eventually fades (2).
Pregnancy brings about many hormonal and physiological changes that may alter your skin texture and appearance. Post-delivery, you may find it difficult to take some time to pamper your skin. Hence, we have listed the above list of beauty tips to follow after delivery. These tips are instant remedies to help you rejuvenate your skin. We have listed these tips for a few types of skin issues. However, remember that both internal and external care is a must to maintain good skin hygiene. So, hydrate well, eat healthy food and rest well for healthy and glowing skin.
References:
MomJunction's articles are written after analyzing the research works of expert authors and institutions. Our references consist of resources established by authorities in their respective fields. You can learn more about the authenticity of the information we present in our
editorial policy
.
The following two tabs change content below.

Ria is a techie-turned-writer and writes articles on health, with special emphasis on nutrition. She did her B.Tech from West Bengal University of Technology and was previously associated with IBM as SAP ABAP technical consultant. She moved into freelance content writing in 2013 and worked for various websites including MomJunction, Brainpulse Technologies, and Emarketz India.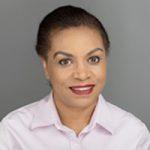 Kay Lakka is the founder of Londontherapy, a busy psychological practise in the center of London. She holds a BSc (hons) in psychology and MSc in the psychodynamics of human development and has numerous post graduate diplomas including advanced psychotherapy, guidance through dreams and psychosexual relationship counselling.  Also a doula and hypnobirthing teacher, Kay is a registered member of UKCP,...
more