Sweet, plump, and succulent, no other berry in the world is as good as a strawberry. Its tangy flavor, brilliant color, and bite-sized shape have made this pink fruit an enormous favorite among the kids. But, serving just fruits every day can be a little dull for your children. So, whip up some brilliant strawberry-based recipes for your little one today.
And, we at Momjunction have just the thing to get you started. So, check out our collection of ten healthy strawberry recipes for kids below.
10 Easy Strawberry Recipes For Kids:
1. Strawberry And Cream Cheese Tart:
You Will Need:
1 refrigerated or frozen pie crust, thawed according to package directions
1 quart fresh strawberries, hulled and sliced
8 oz. of cream cheese
1 cup ricotta cheese
½ cup brown or jaggery sugar + 2-3 tablespoons
½ cup chocolate sauce
How To:
Preheat the oven to 450 degrees Fahrenheit.
Unroll the piece crust to fit into the 9-inch tart pan. Prick the crust with a toothpick to allow the steam escape through. Bake the tart for 9 to 12 minutes until they turn golden brown in color. Remove the crust from the oven and let it cool completely.
Beat the ricotta cheese, cream cheese, and ½ cup sugar with an electric beater until smooth. Spread the cheese mixture generously into the tart shell.
Arrange the strawberry slices over the cream cheese layer in a decorative pattern. If you want, you can even drizzle chocolate sauce over it.
Refrigerate the tart until it is ready to serve.
[ Read: Banana Recipes For Kids ]
2. Strawberry Cupcake:
You Will Need:
2/3 cup to 1 cup fresh strawberries, washed and hulled
¼ cup whole milk
1 ½ cups gluten-free or all-purpose flour
1 teaspoon of vanilla
¼ teaspoon of pink salt
1 teaspoon of baking powder
10 tablespoons of butter, softened to room temperature
2 large whole eggs
1 cup brown sugar
For Strawberry Cupcake Frosting:
½ cup chopped fresh strawberries
½ cup butter, softened
1 teaspoon of vanilla
3 ½ cups powdered sugar
2-3 teaspoon of milk
How To:
Preheat the oven to 350 degrees Fahrenheit and line the muffin tins with paper liners.
Place the strawberries in a food processor and puree until smooth. Mix the strawberry puree with vanilla and milk and leave it aside.
In a medium bowl, whisk flour, salt, and baking powder and leave it aside.
In a large bowl, cream butter for 1 minute. Add sugar and beat well. Next, beat in eggs.
Alternately, add half of the strawberry mixture, then half of the flour mixture and mix until blended.
Fill the tins ¾ way up and bake for 20 to 22 minutes. Leave it to cool for 10 minutes and transfer to the wire rack.
To make the strawberry cupcake frosting, beat butter and sugar with an electric mixer until it is smooth and fluffy.
Add one teaspoon of milk and vanilla and beat again. If the frosting is too thick, then you can add another teaspoon of milk until you get the desired consistency. Stir in the chopped strawberries.
Frost the strawberry cupcakes with the strawberry icing. This is a delicious and super yummy strawberry recipe for kids. `
3. Chocolate Coated Strawberries:
You Will Need:
12 oz. semisweet or dark chocolate melting wafers
2 tablespoons of butter
1 quart of fresh strawberries, washed and dried thoroughly
How To:
Line a cookie sheet with waxed paper.
Place the butter and chocolate in a microwave-safe container and heat on 50% power for about a minute. Stir and continue heating on 50% power for another 30 seconds until the chocolate melts completely.
Holding the strawberry by the stem, dip into the chocolate mixture and lay on the wax paper to harden.
Refrigerate the chocolate coated strawberries before serving. You can even pour melted white chocolate over it.
4. Cheesecake And Strawberries In A Glass:
You Will Need:
200 grams of buttery biscuit
6 tablespoons of icing sugar
200 grams of cream cheese
500 grams of strawberry, halved or quartered
200ml double cream
2 teaspoons of vanilla extract
How To:
Place the biscuits in a food processor bowl and process until you get smooth crumbs.
Divide the crumbs between the glasses.
In a large bowl, whisk the cream, cream cheese, vanilla and five tablespoons of icing sugar.
Place half the strawberries and remaining sugar in another bowl and crush with a fork to get a puree like consistency.
Drizzle the puree through the cream and divide between the jars.
Top the cheesecake with remaining strawberries and chill for a couple of hours.
5. Strawberry And Marshmallow Mousse:
You Will Need:
250 grams of fresh strawberry, halved
25 grams of caster sugar
140 grams of mini marshmallow
200ml double cream
How To:
Put all the strawberries, except two into a pan along with sugar and 100 ml water.
Cook the strawberries for about 3 minutes.
Take it off the flame and mash using the fork.
Add the marshmallow and stir until it dissolves. Leave it aside to cool.
Whip the cream until it doubles in sizes and fold into the cooled strawberry mix.
Spoon the mixture into separate bowls and chill for about 2 hours or until set.
Use the reserved strawberries for garnishing.
Try this healthy strawberry recipes for kids and sure you will see smile on your little one's face.
[ Read: Smoothie Recipes For Kids ]
6. Strawberry Filled Pastries:
You Will Need:
For The Pastry Crust:
1 ¼ cups all-purpose flour
¾ cup quick cooking oats
2 tablespoons of sugar
2 tablespoons of ground flaxseed
1 large egg, beaten
½ teaspoon of ground cinnamon
1/3 cup refined coconut oil, at room temperature
¼ cup low-fat milk
For The Strawberry Filling:
16 ounces of strawberries, hulled
2 tablespoons of sugar
A pinch of salt
1 tablespoon of cornstarch
1 tablespoon of lemon juice
Additional Ingredients
1 large egg, beaten
How To:
Place the oats in the food processor jar and process for about 20 seconds or until you get a fine powder.
Add flax seeds, flour, salt, sugar, cinnamon and process for 10 more seconds, until well combined.
Add coconut oil and pulse until lumps of coconut oil are visible. Add the milk and pulse for 10 to 12 times. You'll get a dough like consistency now.
Shape the dough into two equal sized balls and place in separate plastic bags. Flatten the dough slightly with your hands.
Place the bag on the work surface and roll out the dough to all four corners of the bag.
Open the bag to remove the air bubbles and then reseal. Place the flattened dough in the freezer. Repeat the same method with the other ball.
For the filling, process the strawberries until chunky and not completely pureed.
Transfer the mixture to medium-sized saucepan and stir in the salt and sugar. Place the pan over medium flame and bring it to a simmer.
Lower the heat and keep simmering until the mixture reduces slightly.
In a small bowl, whisk together cornstarch and lemon juice until well combined.
Now stir into the berry mixture and continue to simmer until the mixture thickens. Leave it to chill in the refrigerator.
Take out the dough from the freezer and cut into 12 rectangular pieces.
Line the baking sheets with parchment paper and place six rectangles on it. Put a teaspoon of strawberry filling in the middle of each rectangle and spread gently with a knife.
Place the remaining rectangles on top of each pastry and seal the edges with a fork. Poke holes on each pastry and brush it with egg wash. Bake for 18 minutes or until brown and crispy.
[ Read: Fruit Salad Recipes For Kids ]
7. Strawberry Smoothie:
You Will Need:
1 cup frozen unsweetened pineapple chunks
1 ½ cups frozen strawberries
2 teaspoons of honey
1 cup low-fat vanilla soy milk
½ cup non-fat vanilla yogurt
How To:
Place the pineapple chunks and frozen strawberries in a food processor. You can even cut the strawberries to make it easier to puree them.
Next, add vanilla soy milk, honey and vanilla yogurt to it.
Cover and puree until you get a smooth consistency. This is a super- simple strawberry smoothie recipes for kids which definitely will satisfy your little one's sweet tooth.
8. Chocolate Strawberry Shortcake:
You Will Need:
¼ cup unsweetened cocoa powder
2 cups all-purpose flour
1/3 cup granulated sugar
¼ teaspoon of kosher salt
1 tablespoon of baking powder
4 tablespoons of cold butter, cut into chunks
1 large egg
2/3 cup heavy cream
¼ cup powdered sugar
1 quart fresh strawberries, hulled and sliced
Homemade whipped cream
How To:
Preheat the oven to 375 degrees Fahrenheit.
In a large bowl, mix cocoa powder, sugar, salt, flour and baking powder.
Cut the butter using a pastry blender or two forks, until it becomes crumbly.
In a small sized bowl, whisk together cream and egg.
Pour the cream mixture into the flour mixture and mix until it comes together. You will get a sticky dough.
Grease a baking sheet with a parchment paper.
Drop the dough on the baking sheet with an ice cream scoop. Flatten it with a finger to about ¾ thick. Bake the cake for 12 to 15 minutes.
Meanwhile, stir together powdered sugar and strawberries.
To make the shortcake, place the cake on the chocolate biscuit with the flat side up on the plate. Top it with whipped cream and strawberries. This is a perfect and easy strawberry shortcake recipe for kids to make and definitely you will become a proud mom!
[ Read: Nutrition For Kids ]
9. Strawberry And Chocolate Chip Frozen Yogurt:
You Will Need:
1 ½ cups of fresh strawberries, hulled and sliced
1 ¼ cups sugar
3 cups of whole milk
1 cup semisweet chocolate chunks
How To:
In a blender, puree the strawberries. Next strain the mixture into a bowl. You can continue making the recipe without straining the puree as well.
Add sugar and yogurt to the strawberry puree and beat until smooth. Chill the mixture for 1 hour in the refrigerator.
Now add the mixture to the ice cream maker and make the ice cream according to the manufacturer's instruction.
When the yogurt is done, put the chocolate chunks in the ice cream maker. Continue mixing the chocolate until the chips are well incorporated.
Serve the flavored yogurt immediately or freeze in an airtight container.
10. Strawberry Ice Pop:
You Will Need:
1 cup of strawberries, hulled and chopped
2 kiwi fruit, peeled and chopped
6 disposable plastic cups or popsicle mold
1 ½ cups orange juice
6 pop sticks
How To:
Place the sliced strawberries and kiwi fruits into each disposable cup or popsicle mold.
Pour the orange juice over the fruits and insert a pop stick into each mold or cup.
Freeze the ice pop stick for 4 hours or overnight.
To remove the ice pop from the cup or mold, run it under hot water. It can be one of the great and refreshing easy strawberry recipes for kids to make.
All these recipes are worthy of whipping up for your little strawberry-fan. Get cooking and tell us which one your kid loved the most. Leave a comment below.

Recommended Articles:
The following two tabs change content below.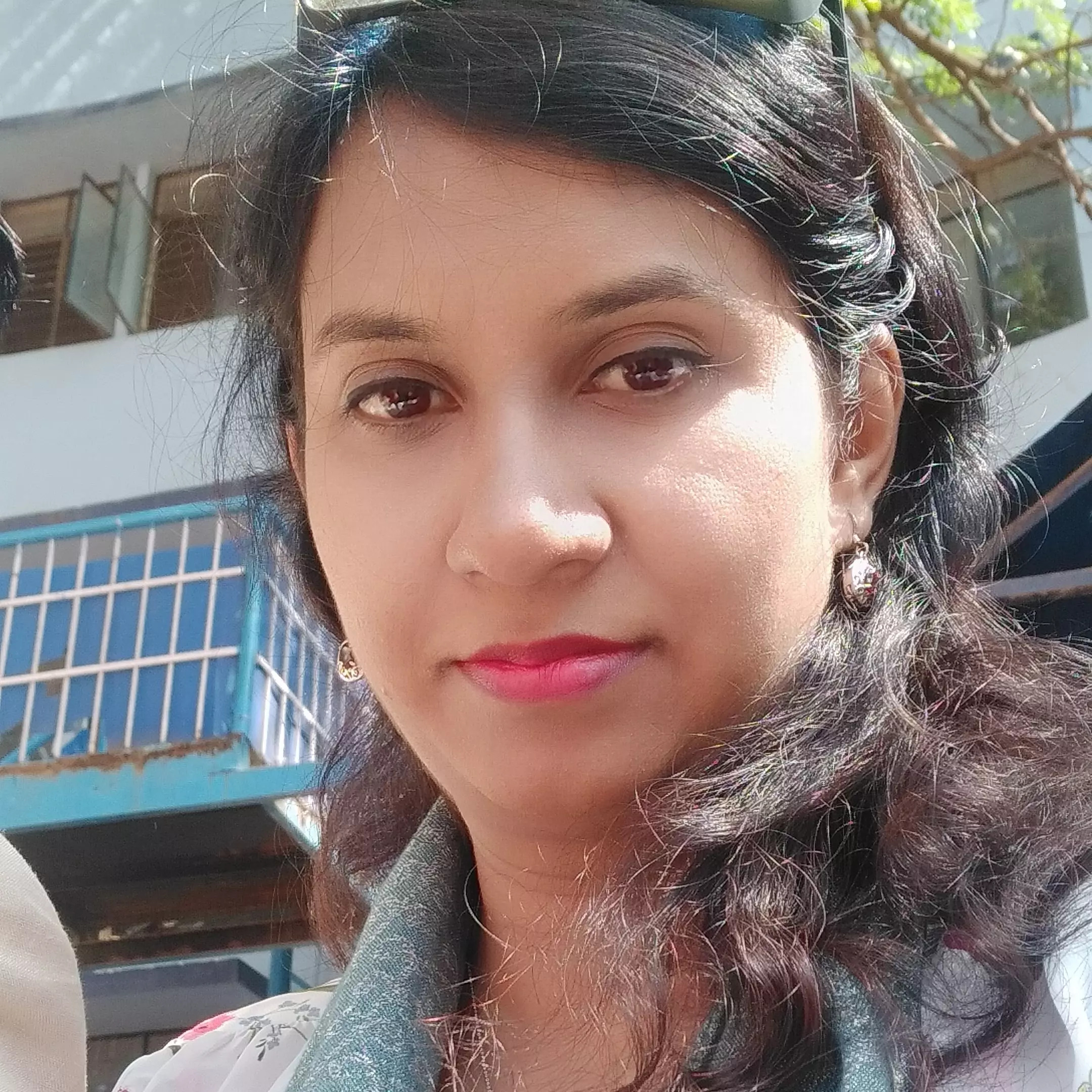 Sadiya Qamar
Sadiya is a writer and editor with a passion for writing about parenthood and children. Her focus areas are health, wellness, and beauty. For MomJunction, she writes on kids' health and nutrition.  Sadiya believes in doing in-depth research and providing accurate information to help parents with concerns on their children's growth and development.