Homework and studies become a part of your kid's routine very early in his life. They need to write several pages every day. This may result in pain in their shoulder or back. As a parent, it is your responsibility to ensure that your child is ergonomically seated while doing his work, be it writing, studying, drawing or painting.
Provide him with a study table which is comfortable as well as adorable. MomJunction helps you in selecting the best table for your little one.
10 Amazing Study Table Ideas For Kids:
1. Simple Study Table Of Wooden Plank:
The simplest and most easily available study table is the one with a wooden plank fixed on four legs. You can polish the surface of the wooden plank to make it smooth. Color the four legs of the table with non-toxic paint making the table attractive.
[ Read: Kids Room Decorating Ideas ]
2. Foldable Plastic Table:
Foldable study table is another great attraction for kids to hit their books. Since the table is foldable, it is portable, and you can move it from one place to another as well as outdoors. It stands on the support of four crossed legs with a few joints. Also, you can adjust the face of the table to slope it while your child reads a book and horizontal when he writes.
3. Study Table With Side Drawers:
Wooden table with side drawers and connected slots on the wall is one of the amazing study tables for kids. Three spacious drawers present at the right of the table allow kids to store their study accessories and worksheets neatly so that they can quickly get their hands on any desired study item. Horizontal slots present on the table help your little learners to arrange their books in an organized manner. The unique design of the wooden table motivates children to study for long hours.
4. Wooden Table With Extended Plank:
If your little learner needs lots of books and materials spread across the table and wants to continue writing by referring them, then a wooden table with an extended plank is an ideal option. Just pull the wooden plank from beneath the table surface and continue studying on it. The plank slides out easily. Its nails and joints firmly support it.
The table offers a long, strong plank for your little learner to pile up her books and journals. She can keep her school bag in the specially made small cabinet and heavy objects at the left bottom of the table.
The drawer present above the enclosure lets the child store all study accessories, such as a pen, pencils, scale, eraser, and other stationery. Medium and small size shelves above the table surface work wonders in arranging the textbooks and notebooks in an organized way.
[ Read: Creative Indoor Forts For Kids ]
5. Study Table With Board In The Front:
Study table with a big board allows your kids to put magnetic alphabet on it, create different words and discover new words in a fun way. This makes studies hours enjoyable. Also, with the help of colorful markers, you can write letters, words, sentences, numbers, and calculations on the board and make learning an easy, enjoyable experience for children.
6. Low-Level Common Study Table For Kids:
Having all your little learners study together on the same table is an excellent idea as one encourages the other to perform better.
Setting a standard table lets your little learners sit together and study. The table is shorter than the usual one so that kids do not need a chair. They can squat on the floor and use the table comfortably.
Transparent, compact large glass surface enhances its artistic appearance. You can place the elegant study table either in your kid's room or the living room and motivate your little learners to study together.
7. Wooden Study Table In The Backyard:
Learning outdoors is an enjoyable and refreshing experience for your kids. So, arranging a well-equipped study table for your children in the garden is a fantastic idea. Set a big wooden table in your backyard, midst of plants, and trees. Equip the table with accessories and maintain it clean. Getting an opportunity to study in a fresh, open atmosphere will boost your kid's interest and improve her grasping ability.
8. Floating Table With Modern Gadgets:
Gifting your little learner a study table that has space to have all necessary modern equipment, such as a laptop, calculator, and other gadgets, right in their room can help boost your child's interest in spending more on studies. The study table with a solid plank and soft coat paint rests on a support on just one edge such that it appears to be floating. The plank is attached to the wall at an appropriate level such that kids can have plenty of leg space below it. This amazing study table has ample room for a laptop and other modern gadgets that your children may require while learning.
[ Read: Educational Learning Activities For Kids ]
9. Study Table Inside The Tent:
Studying inside a tent is a fascination with the kids, and you can turn it into reality by placing a portable, large plastic study table inside your kids' tent. They can sit at the enormous table inside the tent during their summer camp and learn various educational and creative activities in a group. The big study table comprises six legs, and fine finishing adds to its appeal.
10. Kitchen Study Table:
If your kids are happy to do their homework in your kitchen, then you can have a sprawling glass study table that will motivate your child to get on it for studying. Glass study table comprises solid glass surface which cannot be damaged even if your kid turns nasty. Plenty of leg space below the table surface allows your child to sit comfortably. Also, you can use it as a dining table.
Did you introduce any of these ten amazing study tables to your little learner? Which modern study table ideas did your kid like the most? Share your experience with fellow moms by leaving a comment below.
Recommended Articles:
The following two tabs change content below.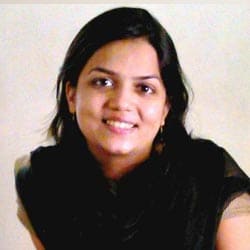 Manjiri Kochrekar
Manjiri is a freelance writer with experience in writing on a wide range of topics, including travel, education, yoga, and children's activities, fun and learning. She is passionate about creative writing and loves to put her thoughts into words. Manjiri excels in breaking down complex information, ideas and aspects of life into simpler elements for an easy read.