Overall rating: 4.5/5
The Suganda Daily Acne Care Kit is quickly rising to popularity among herbal acne solutions in India. An acne kit consisting of a face pack and a moisturizer, this acne solution is recommended by some acclaimed beauty gurus, calling it their 'holy grail' product for keeping acne at bay. A momjunction review was requested by one of our subscriber moms and adult acne is a huge issue among many moms so we thought we'll give it a try. Without further ado, here's a review from a momjunction writer with acne after using the product for a month.
What is the The Suganda Daily Acne Care Kit?
Here's what the ad says:
Suganda Daily Acne Care Kit – For Active Acne And Scar Lightening, an all natural acne kit eliminates acne while healing your skin with power packed nutrients and skin repair enabling ingredients that many chemical based acne solutions lack!
With its multi functionality and intelligent formula of active ingredients, Suganda Daily Acne Care gives you the Acne free skin you're longing to touch, feel and flaunt without leaving you with dark scars or post acne pigmentation.
It includes a skin care formula so unique and potent, it has proved to reduce Acne with up to 90% visible change within your skin's regular 8 week acne cycle!
With every Suganda Daily Acne Care Kit you get the following:
Suganda Neem & Green Tea Face Pack
Suganda White Lotus Moisturizing Gel With Sepicalm VG.
Review After 1 month Usage:
Neem & Green Tea Face pack ingredients: Neem, Green tea, Rice and Green Papaya extract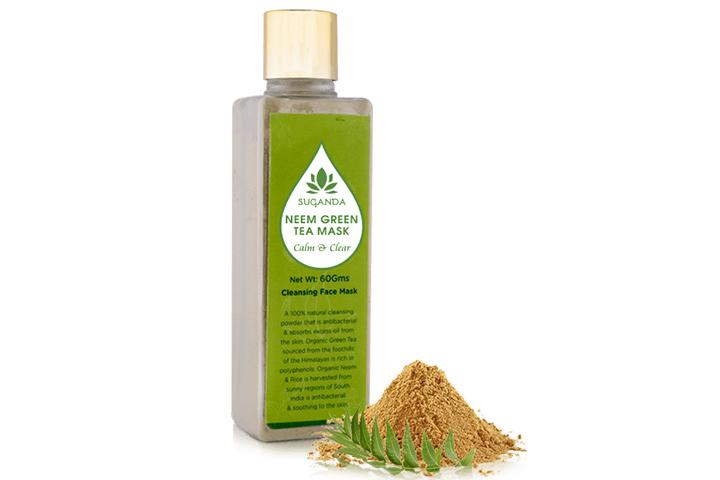 How this works:
The neem and green tea mask acts as a powerful anti-bacterial agent. This is to substitute the usage of Benzoyl peroxide as an anti bacterial in regular acne treatments. Green tea reduces sebum(oil) production in Acne prone skin and reduces chances of scarring. Rice acts an anti-inflammatory agent and scrub. Papaya extract exfoliates dirt and dead cells.
First Impressions: In the 4 weeks of usage this was my favorite part. I loved the feel, fragrance and results from the pack. My skin stayed matte through the day. The oiliness was considerably reduced. I saw my acne reduce in size and the breakouts weren't as frequent as before. Thumbs up to this one. Sincerely recommend it.
Note* Mix the pack with honey for those who have dry skin.
White Lotus Moisturizing Gel With Sepicalm VG ingredients: Sepicalm VG (white lotus/ water lily extracts) and Vitamin B3.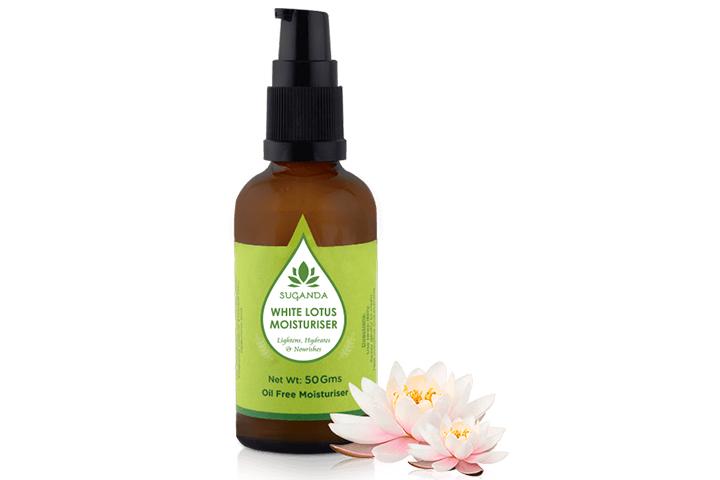 How this works:
This is a non-comedogenic gel moisturizer containing Sepicalm VG helps reduce pigmentation, post-acne damage like accelerated ageing causing fine lines and wrinkles, hyperpigmented spots, red blotchiness and also increases skin hydration levels.Vitamin B3 substitutes antibiotics and helps reduce acne, even skin tone & and visibly reduce signs of aging.
First Impressions:
This is extra light moisturizing gel that is cool to the touch. It dries matte and controls oil throughout the day. My skin felt smooth and lighter right after a week's usage.
Verdict:
After a week's usage I found a big difference in my acne. I had made no other change to my skincare regime other than this so I attribute the entire credit to this kit. It's a definite must-have in your skincare collection if you have acne. Cannot recommend this enough. It's a great product for acne sufferers of all ages.
Pros:
Reduced pimples
Reduced frequency of breakouts
Clearer skin
Smoother texture
Lightened marks
Cons:
The packaging can definitely be better.
Would recommend: YES!
Buy Suganda here – http://www.stylecraze.com/suganda-daily-acne-care/
The following two tabs change content below.
Latest posts by sandhya yerremsetty (see all)