The benefits of semolina for babies make it an ideal way to add wheat to their diet. Its fine texture makes it suitable for consumption by infants. Additionally, it is a versatile ingredient that can be used to prepare sweet and savory dishes. However, this coarsely milled wheat is a common allergen; hence, take precautions when introducing it to your baby's diet.
Read on to know the right age to introduce semolina to your baby's diet, its health benefits, precautions to take, and some semolina baby food recipes.
When Can Babies Eat Semolina?
A baby can consume wheat products, such as semolina, from the age of six months when they begin eating solids (1). Semolina is the coarsely ground endosperm of wheat grain. Therefore, you can introduce it to the baby like any other wheat product, such as cereal.
You can cook semolina with vegetables and water to prepare porridge of a thin consistency. Older babies can be served thicker porridges. Toddlers can be served other semolina products, such as milk-based porridges, crackers, puddings, and other baked semolina delicacies.
Possible Health Benefits Of Semolina For Babies
Semolina offers several of the health benefits provided by wheat for babies. The regular consumption of semolina as part of a well-balanced diet may provide the baby with the following benefits.
Possible Side Effects Of Sooji/Suji For Babies
Semolina is made from wheat, which is a potential allergen. It may have the following potential side effects in some babies (6).
Gluten sensitivity: Some babies' gastrointestinal tract could be sensitive to gluten, a protein naturally found in wheat (7). The gut does not tolerate gluten well, leading to symptoms such as bloating, abdominal pain, diarrhea, constipation, nausea, and vomiting (8). Gluten sensitivity is also called gluten intolerance.
Wheat allergy: It is a condition where the immune system mistakenly considers wheat to be a pathogen. It causes symptoms associated with food allergies, such as skin hives, abdominal pain, diarrhea, vomiting, and facial swelling (9).
Celiac disease: It is an autoimmune disorder where the immune system is extremely sensitive to gluten. The immune response in this condition damages the inner lining of the small intestine, leading to severe inflammation and tissue damage (10). Celiac disease is mostly genetic and persists for life.
Precautions To Take While Feeding Sooji/Suji To Babies
Here are a few things to keep in mind when introducing semolina to babies (11).
Prefer organic sooji/suji bought from a trusted store.
Introduce a couple of teaspoons a day. If semolina seems to suit your baby, increase the quantity to a tablespoon or two a day.
Wait three to five days before introducing any other new food item. This can let you determine if your baby is allergic to semolina.
If your baby displays gastrointestinal discomfort, stop feeding semolina and try a few days later. If the problem repeats, consult a doctor.
Cook semolina with water. You can add vegetable and fruit purees, too. Once your baby is older than 12 months, you may cook semolina porridge with cow's milk.
Tasty Semolina Recipes For Babies
Here are a few recipes of delicious semolina(sooji/suji ) dishes that your baby will enjoy.
1. Semolina upma (7months+)
You will need:
3tbsp semolina
¼ cup boiled mixed vegetables (carrot, beans, peas, potatoes)
A pinch of turmeric powder
A pinch of asafoetida
1-2 cups of water
How to prepare:
Place a pan over a medium heat and roast the semolina until it is lightly golden in color.
Carefully add the water while stirring continuously, ensuring there are no lumps.
Add the boiled vegetables to the pan. Add the asafoetida and turmeric powder. Stir well.
Close the pan with a lid and let it cook for five minutes. You can add more water if required.
Let it cool before serving. You may season it with some clarified butter before serving it to babies older than a year.
2. Semolina porridge (7months+)
You will need:
3tbsp semolina
½ cup apple puree
½ tsp dry fruit powder
1 cup water
How to prepare:
Place a pan on a medium heat. Roast the semolina in it for a few minutes.
Add the water to the semolina. Stir and cook until there are no lumps.
Turn off the heat. Add the apple puree and dry fruit powder. Stir until they are all mixed. Serve immediately.
You may add cow's milk to the porridge if serving to babies older than one year.
3. Sooji/Suji halwa (1 year+)
You will need:
4tbsp of sooji/suji
2tbsp of organic jaggery powder
A pinch of cardamom powder
Dry fruits and nuts (finely chopped)
1 cup cow's milk
½ tsp clarified butter (ghee)
How to prepare:
Place a pan over a medium heat. Add ¼ tsp of ghee and roast the semolina for a few minutes until you get a nice aroma. Transfer it into a separate bowl.
Add the remaining ghee to the pan. Roast the dry fruits and nuts until they turn golden. Transfer them to a separate bowl.
In the same pan, pour in some water. Add the jaggery and let it dissolve in the water. Now add the milk and let it boil.
Slowly, add the roasted semolina. Stir continuously to avoid lumps.
Keep stirring it until the semolina is properly cooked.
After the halwa reaches its desired consistency, add the roasted dried fruits and nuts along with some cardamom powder.
You can add more water to adjust the consistency.
Frequently Asked Questions
Semolina is a coarse flour derived from grinding wheat. It is a form of raw grain. On the other hand, wheat cereals are processed and are usually puffed, shredded, or rolled.
2. Is semolina good for baby weight gain?
Semolina may help a baby gain weight if served as part of a well-balanced diet. Semolina is rich in carbohydrates and protein (3). It can be used to prepare several dishes potentially rich in calories, such as porridges.
Semolina is a favored choice for babies as it helps in their growth, keeps them energetic, and provides essential micronutrients. This versatile food can be introduced as your little one's first solid food and can be easily made into a sweet or savory depending on the preference. Since semolina is a wheat product, it may cause allergies and celiac disease. Therefore, feed only organic semolina for babies and initially introduce only a small amount. Always consult a doctor if your baby faces any discomfort after eating it.
Infographic: More Semolina Recipes For Your Baby
Semolina is one the ideal foods for babies that can be served with different ingredients to increase its nutritional value. So here are some more such healthy and quick recipes to keep your baby's taste buds tingling. Pin this infographic to your kitchen wall and cook a new semolina dish for your baby daily.
Key Pointers
Semolina is a coarse flour of wheat grain and may be introduced to babies above six months of age.
As a part of a well-balanced diet, semolina can provide vitamins, micronutrients, and energy to your baby.
Start with little portions of semolina, in the beginning, to rule out wheat allergy or gluten sensitivity in your baby.
Scroll down for some nutritious semolina recipes, such as upma, porridge, and more.
References:
MomJunction's articles are written after analyzing the research works of expert authors and institutions. Our references consist of resources established by authorities in their respective fields. You can learn more about the authenticity of the information we present in our
editorial policy
.
The following two tabs change content below.

Sindusha is a clinical nutritionist with over two years of experience in diverse fields of nutrition. She did her Masters in Food Science and Nutrition from Avinashilingam Institute for Home Science and Higher Education for Women and has qualified UGC-NET. She interned as a quality control analyst and as a dietitian during her graduation. She was a part of several...
View Profile

›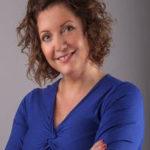 Dr. Elizabeth Roberts
(PhD, MSc, BSc, SRD)
Dr Elizabeth Roberts is a registered dietitian based in Somerset, United Kingdom. She was raised mostly abroad and lived her early life in Norway, Greece and Germany. It was experiencing different eating cultures and behaviors that sparked her interest in food and nutrition. She graduated with an Honours Degree in Dietetics from Harokopio University, Athens, Greece, before returning to the...
View Profile

›