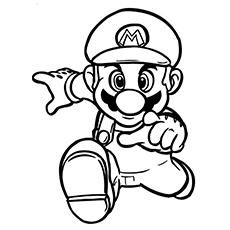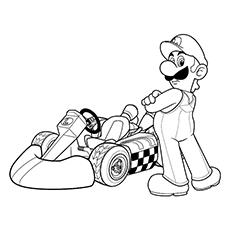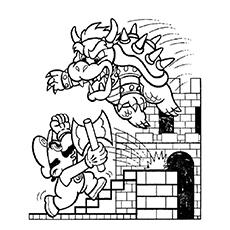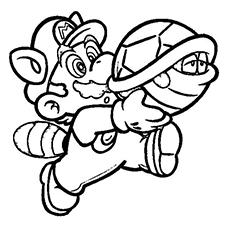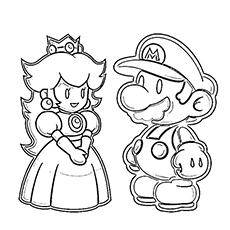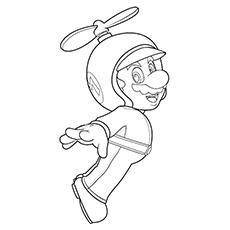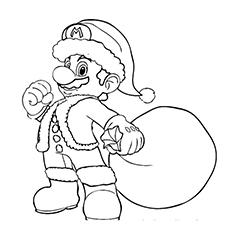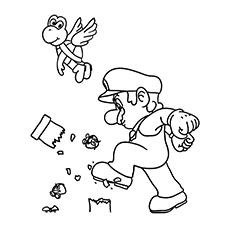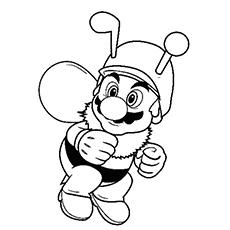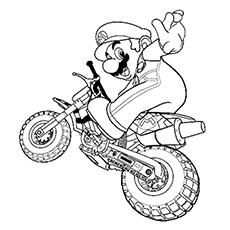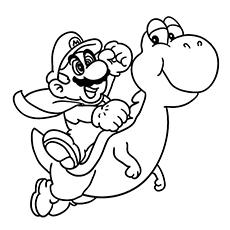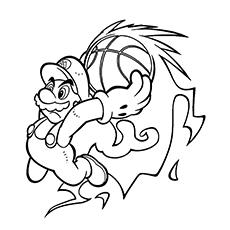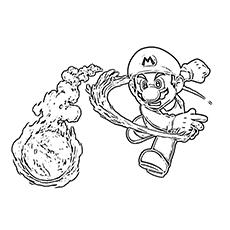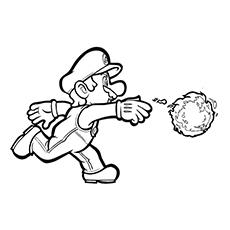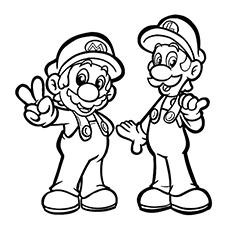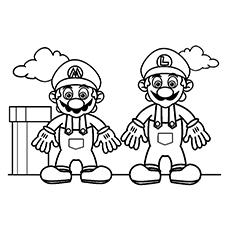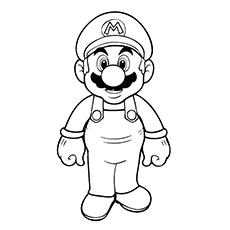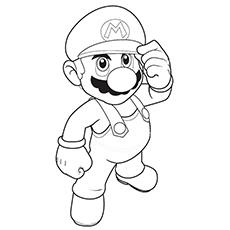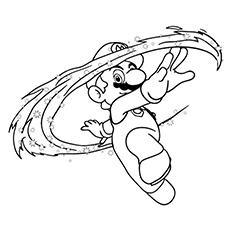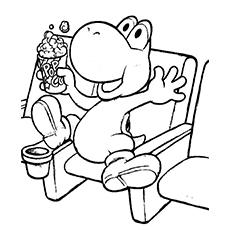 Recommended Articles:
Kids today have so many options to explore their creative side. From PC gaming to consoles, the technological marvels are at their fingertips. Yet parents find it harrowing task to keep their children engaged in constructive activities, more so during holidays or weekends.
Are you finding it tedious to keep your son or daughter engaged indoors? Want to keep a close watch on your little ones? No worries! We have an easy and fun option – Give your kids coloring pages to paint.
Your kids relate to comics and game related fictional characters well. It would be a prudent idea to give them super Mario coloring pages. The goofy character that became synonymous with the dawn of PC gaming is still available in modern versions in several enjoyable PC games.
Top 20Â Super Mario Coloring Pages For Kids
Super Mario is one of the most popular subjects for coloring pages. Kids love filling the coloring sheets of super Mario with vibrant colors. This article brings you a number of super Mario coloring sheets, depicting them in both humorous and realistic ways. Listed below are 20 Super Mario coloring pages to print that will keep your kids engaged:
1. Mario Throwing A Ball:
This nice picture shows the character Mario bending backwards and holding a ball to throw it. Since there are not many elements in this picture, your kids will find it easy to paint.
[ Read: Simpsons Coloring Pages ]
2. Mario Standing Beside A Racing Car:
This is an picture showing the famous gaming character Mario standing proudly with a racing car. The car is a snazzy and your kids can use bright contrasting hues to paint it.
3. Mario Throwing Fireball With Angry Face:
This is a departure from the usual jolly self of Mario. This picture shows Mario throwing a ball of fire at an enemy. His facial expression evokes anger. Coloring this picture is simple since the only other object to be used apart from Mario's body and dress is the flame.
[ Read: Thomas The Train Coloring Pages ]
4. Mario Throwing Fireball Sidewise:
This is another picture showing Mario throwing a fireball at the opponent, but this one shows him from the side. The side face appears less angry and the flame ball is not very fierce or large.
[ Read: Angry Birds Coloring Pages ]
5. Face To Face With Mario:
This is also one of the super Mario coloring pictures that shows Mario from the front. He is running and his eye contact is at viewer level. There are no other objects in the picture and so filling it with color will not take much time for the kids.
6. Mario Standing With Happy Face:
This picture is probably ideal when you want to introduce the idea of coloring pages to your kids. It has only Mario in it with no other objects around. He is standing front faced with a smile. The picture definitely has a feel good factor about it.
[ Read: Smurf Coloring Pages ]
7. Mario Standing With A Worker:
This picture can be given to a kid when he or she has already done a few coloring pages. Mario is seen beside a tall coworker in it. There is a hint of a natural backdrop as well. Any kid familiar with the game will identify it.
[ Read: Handy Manny Coloring Pages ]
8. Mario With Luigi In Funny Mood:
This is another nice Mario coloring page you can give to your kids. It shows Mario standing with Luigi beside him. Both of them seem to be in a good mood. Mario is seen sporting a victory sign with his fingers.
9. Mario Riding A Friendly Dinosaur:
This picture is ideal to draw the attention of the most fidgety kid and allure him to color the pages. It shows Mario riding on top of a friendly dinosaur.
[ Read: Alvin And The Chipmunks Coloring Pages ]
10. Mario Breaking A Pillar:
This is another picture that shows Mario in action. He is found to be breaking a pillar and looks quite enraged. Two small creatures are thrown at sides. A winged dinosaur baby is flying in the sky. The picture will surely lure your kids to paint.
11. Mario and Bowser:
Bowser (also known as Koopa) is a videogame character and the main antagonist of Nintendo's Mario franchise. In Japan, the character bears the name Daimao or "Great Demon King". He is the ultimate leader of the turtle-like Koopa race and Mario's arch rival. Bowser wants to marry princess Peach, defeat Mario and conquer the Mushroom Kingdom. Bowser is considered to be "the most successful video game character".  Bowser's turtle shell has sharp spikes which gives him a distinctive appearance.
In this picture, we see Mario and Bowser in the same frame. Bowser is jumping towards Mario, who is just waiting to attack him with an axe. There is action in the picture which makes it dynamic and very interesting.
12. Mario and Koopa Troopa:
This little turtle named Koopa Troopa has a habit of retracting into its shell temporarily. This makes it easy for Mario to use it as a projectile, whenever he needs to attack his enemies. Can you imagine a small turtle turning into a potential weapon of war?
This picture is simple to color and your little one will enjoy filling it with his favorite shades.
13. Dressed as a Honey Bee:
Your child must have attended a fancy dress contest at school. What did your little one look like- a fairy, a butterfly or a honey bee? Your child will connect with this picture immediately if he is dressed as a honey bee for his or her school cultural program. He or she will definitely enjoy coloring Mario dressed as a honey bee.
You can also teach your child how the honey bee collects nectar from flowers and stores it in the bee-hive. It is from the bee hive we get pure honey. Bees are also grown separately in apiaries. Those who work in apiaries have to take special protection to prevent getting painful bee stings. This coloring page can also serve as an effective learning tool.
14. Mario as Santa Claus:
Is Christmas around the corner? Have you asked your child to make a list of things your child wants from Santa Claus? The first question your child will definitely ask, who is Santa Claus? So be prepared with this answer:
The modern figure of Santa Claus is derived from the Dutch figure Sinterklaas. This figure of Sinterklass is based on hagiographical tales concerning the historical figure of Christian bishop and gift-giver Saint Nicholas. Santa Claus popularly known as Santa is a figure with legendary, historical and folklore origins. He brings gifts for good children on 24th December or the Christmas Eve. In some European countries children receive gifts on 6th December or St. Nicholas Day.
Tell your child stories about your childhood days and how you celebrated Christmas. Your little angel will be excited to receive gifts from Santa Claus after hearing your childhood reminiscences. You can let your child get into the festive mood by coloring this page showing Mario dressed as a Santa Claus. Also try to fulfill some of his wishes on Santa Claus's behalf. The fictional character of Santa Claus will definitely spark his imagination, and he will be too excited to sleep. You can always tell your child that Santa Claus will only come to give gifts when he or she is in deep sleep.
15. Mario Riding a Bike:
Mario is enjoying a bike ride in the picture. His happy face shows that he is really enjoying the ride. If your child has a soft spot for car and bikes and loves collecting posters of the same, this picture is ideal for him or her. He will be delighted to color this page. Don't forget to pin it up as a poster for child's car and bike themed room. Mario's presence in this picture makes it all the more special.
16. Mario and the Flying Helmet:
This is very amusing picture, it shows Mario trying to fly using the helmet. The helmet has a tiny wing on it which helps Mario to fly. It also has a sun-shield and the letter 'M' painted on it. Mario is wearing a suit and has kept his arm stretched wide. He looks excited as he flies using this special helmet.
The first question your child will ask, where can you get such a helmet? Well this helmet with wings is Mario's prized possession. You can see Mario with this helmet in the television series or comics. This picture will definitely make an exciting coloring page. It will keep your child engaged for hours.
17. Tip the Cap:
A hat tip is an act of tipping or doffing one's hat or cap as a cultural expression of recognition, respect, gratitude, greeting, simple salutation and acknowledgement between two persons. This custom was very popular in Britain and it gradually gained popularity in rest of Europe and America. In this picture, we see Mario tipping his cap to greet you. There is the letter M written on the cap. Your child will remember that Mario's name begins with M. If Mario is your child's favorite video-game character, you should pin this page as a poster after your child completes coloring it. Also appreciate his art work, since this will boost his level of confidence. Your child will also learn to take pride in his or her work.
18. Riding on Yoshi:
The full name of Yoshi is T. Yoshisaur Munchakoopas, it is a fictional anthromorphic dinosaur also referred to as a dragon at times. Yoshi appears in the Super Mario video game series published by Nintendo. Yoshi is Mario and Luigi's sidekick.  Mario often mounts on Yoshi and they travel together.
Your child will surely grin broadly while coloring this cheerful and cute picture of Yoshi. We see Yoshi enjoying popcorn in the theatre. Can you guess which film he is watching? Why is there an excited look on his face? This realistic setting makes this picture easy to connect with.
19. Super Mario Galaxy:
Super Mario Galaxy is a 3D platform game developed by Nintendo EAD Tokyo. Mario, the star player of the game, goes on a quest to rescue princess Peach and save the Universe from the game's primary antagonist Bowser. Levels are galaxies filled with minor planets and worlds, and this game also has gravity effects and new power ups. This game is very popular among children. The brightly colored planets and stars capture their imagination. In this picture, we see Marioin midst of a galaxy full of tiny stars.
This picture gives ample opportunity to exercise creativity to the maximum extent. Just don't let your child stick to crayons, you can guide him to use multi-colored glitter tubes to make the picture look realistic and bright. Multi-colored stones on the stars can give this picture a new dimension. So just have fun coloring this page, and do stick it in your child's room. He will be excited to show off his artistic skills to his friends and all the guests who visit your house.
20. Mario and Princess Peach:
Princess Peach is a character in Nintendo's Mario franchise. The character of Princess Peach was created by Shigeru Miyamoto. She is the lead female character and the princess of the fictional Mushroom Kingdom. She is constantly under attack by the game's main villain Bowser, and is often a damsel in distress. She is rescued by Mario, who falls in love with her. Here we see Mario and his love interest princess Peach together. You can draw some hearts to show there is romance in the air!
While some kids take to colors at barely three, a few others need to be coaxed and urged to grasp those crayons. Coloring not only makes your little one learn to make decisions on his own, it also nurtures his imagination. It also improves his motor skills. He becomes familiar with the names of animated characters. On the whole, coloring is always an enriching learning experience!
Did these free printable Super Mario coloring pages online grab your child's attention, for these pages are fun to color and simple too! So what are you waiting for download these super Mario coloring pages to print for free right now. Don't forget to share your super Mario coloring book in the comment section below.
DISCLAIMER: All images found here are believed to be in the "public domain". We do not intend to infringe any legitimate intellectual right, artistic rights or copyright. All of the images displayed are of unknown origin. If you are the rightful owner of any of the pictures/wallpapers posted here, and you do not want it to be displayed or if you require a suitable credit, then please contact us and we will immediately do whatever is needed either for the image to be removed or provide credit where it is due. All the content of this site are free of charge and therefore we do not gain any financial benefit from the display or downloads of any images/wallpaper.
The following two tabs change content below.