Kids love superheroes. The image of a larger than life hero, who selflessly gives up his time and effort in keeping the world free of villains leaves them awestruck. Superman, Batman, Spiderman, He-man, and other popular superheroes, are all a hit with the kids.
If your little superhero is going on about saving the world, and you are searching for some superhero activities for preschoolers or some superhero activities for children, reading our post here could be a brilliant idea. We at Momjunction have compiled a list of some safe yet wonderful superhero activities for preschoolers and younger kids. Read on and learn more below.
Superhero Activities For Kids:
1. Superhero Treasure Hunt:
You Will Need:
Treasure or treasure key
Chits of paper containing clues
How To:
Write clues on the paper chits of paper such that each clue leads to the next.
Hide the chits in household objects, such as cans, drawers, bags, and other objects.
Hide the treasure or treasure key in the final destination, and tell your kid to find it using the clues on paper chits.
[ Read: Treasure Hunt Clues For Kids ]
2. Catch The Villain:
You Will Need:
A bag full of candies
Hula hoop
How To:
Let one kid become the villain, and make another child the superhero.
Give a bag full of candies to the child who plays the villain.
Give hula hoop to the child who plays the superhero.
Tell the superhero to lasso and catch the villain throwing the hula hoop.
The villain should throw out one of the candies for his release.
The game continues till all the candies in the bag are gone.
3. Superhero Jump:
You Will Need:
Lots of pillows or cushions
How To:
Pile up all the pillows or cushions you have on your bed.
Guide your kid to jump on and across them safely just like superhero jumps.
4. Running Through Hula Hoops:
You Will Need:
How To:
Spread the dozens of hula hoops on your kid's playground such that your kid can jump from one hula hoop into other easily.
Inspire your kids to run through the hula hoops and reach the last laid hula hoop just like a superhero.
The kid who takes minimum time to reach the final hoop is the superhero.
5. Busting Through A Wall:
You Will Need:
How To:
Stack up several cardboard boxes to create a wall for your kid.
Guide your kid to kick off the boxes or run through the created wall of cardboard boxes just like superhero busting through a wall.
6. Bean Bag Attack:
You Will Need:
Bean bags
Empty soda cans
Bright watercolors
Images of villains
Glue
How To:
Paint empty soda cans with bright watercolors.
Paste image of one villain on each can with the help of the glue.
Give your child bean bags, keep the cans having the images of villains at a distance, and guide your child to hit the cans to make them fall on the ground using the bean bags.
7. Shooting A Rocket Through A Hoop:
You Will Need:
An artificial kid's rocket
Rocket gun for kids
Hoops
How To:
Create a web of hoops and place the target or rocket behind the web of hoops.
Provide your kid the rocket gun.
Guide your kid to aim and shoot the target through the hoops using the rocket gun perfectly.
[ Read: Shooting Games For Kids ]
8. Crawling Through Tunnels:
You Will Need:
Sheets of thick paper
Hoops
Glue
How To:
Place hoops in a vertical position near each other and glue on thick sheets of paper around them creating a tunnel.
Guide your kid to crawl through one end of the tunnel and reach the other end to come out of it like a superhero.
9. X-Ray Vision Superhero Act:
You Will Need:
Brown paper lunch bags
Different household items and food items, such as apple, popcorn, broccoli, and other kid's favorite items.
How To:
Fill in your kid's favorite food and household items in the brown paper lunch bags and close them.
Tell your child to use his imagination and guess what is inside the bag just like a superhero.
10. Sticky Spider Web:
You Will Need:
Broad sticky tape.
Newspaper balls
How To:
Create a sticky spider web using the broad sticky tape and sticking it in between the two ends of the door of your kid's room.
Make balls of newspaper and tell your kid to throw the balls across the spider web.
[ Read: Climbing Wall For Kids ]
Have you tried any of these superhero activity ideas? Which superhero activities did your kid like the most? Do you know of any more superhero activities for kids? Tell us here.
The following two tabs change content below.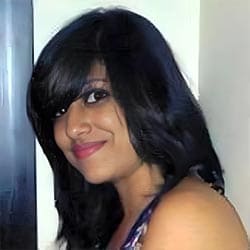 Debolina Raja
Debolina Raja came into the writing world while she was playing around with words and participating in various literary events. In the professional world, she found her writing interest in various genres such as health, wellness, parenting, relationship, and brand management. Having done a Masters degree in English literature from Delhi University, she loves reading, heading out on road trips,...
more