Vitamin D is important for your child's development. Deficiency of vitamin D can lead to rickets, a disease where the tissues in the bone do not mineralize, leading to soft bone and skeletal deformities.
Vitamin D is not only required for bones but also for healthy immune system, helping the body from infections and also prevents early arthritis. Research on adult suggests that with appropriate amount of vitamin D in a person's body can help in preventing heart disease cancer and diabetes.
Dosage:

If you are one of those concerned mother, who isn't sure about the intake, then it is important for you to know the dosage as per age:
An infant, up to 12 months of age, requires 10Mcg of vitamin D on daily basis.
For kids older than 1 year, the dosage is 15mcg.
[ Read: Vitamin D Benefits For Kids ]
Signs And Symptoms Of Vitamin D Deficiency

Mild deficiencies in Vitamin D do not cause serious symptoms, but you may find your child getting tired easily and general aches and pains.
Here are the common signs and symptoms of vitamin d deficiency in children:
With vitamin D deficiency your child can get muscle cramps, seizure and breathing difficulties. These problems are also related to calcium deficiency.
They tend to have soft skull and leg bones, which may look curved. They also complain of severe pains often in leg and muscle due to weakness. Such condition is known as rickets.
Children with Vitamin D deficiency face poor growth. Their weight too gets affected. The overall growth becomes slow.
Teething can be late.
Children tend to become irritable.
They are prone to various infection like respiratory.
Breathing can be affected as the rib cage becomes soft.
When rickets becomes severe it causes calcium deficiency in blood .The child needs to be immediately admitted in the hospital.
Lastly, though it's rare, vitamin D causes weakness of heart muscles.
[ Read: Hepatitis In Children ]
Causes Of Vitamin D Deficiency In Children:

The main reason for Vitamin D deficiency is caused due to poor intake of nutritious food in the diet, others include:
Lack of sunlight; covered skin cannot synthesize vitamin D
Dark skin
Wearing dark colored clothes
Health conditions
[ Read: Chest Pain In Children ]
Food Rich In Vitamin D:

Balanced diet for your child with proper vitamins and minerals in very important:
Oily fish (fats).
Cheese.
Egg yolk.
Soya milk.
Infant formula milk.
Cereals.
All dairy products.
Fruit juice (orange).
Cod liver oil.
[ Read: Carbon Monoxide Poisoning In Children ]
Prevent Vitamin D Deficiency:

To prevent from such deficiency, Vitamin D supplement should be given to all infants from the first day of their life, after checking with the doctor:
Vitamin D deficiency, especially in breast fed infants, should be prevented by having balanced vitamin D dosage during pregnancy and lactation.
Allow your children to play in the sun, unprotected for a little time period.
Prepare food rich in multivitamin. This would fill in gaps of vitamin, if there isn't enough.
Also, you can provide Vitamin D supplement on a daily basis.
You can take an appointment with your pediatrician to get your child tested for any vitamin D deprivation.
Treatment For Vitamin D Deficiency In Children:

Treatment should be done as per the requirement. Vitamin D deficiency can be mild or severe:
High dose Vitamin D therapy is recommended. Also known as Stoss therapy, this helps in preventing bone problem.
The treatment can be oral or intra-muscular.
Injected vitamin D will last for about 6 months. It is effective for children who do not like taking oral medicine.
Doctor may also recommend taking calcium and phosphorous supplement.
Exposure to sun for limited time can also be beneficial.
Healthy diet is a must.
Hope this article helps you know about Vitamin D intake. If you are still unsure about your child's vitamin D intake and its appropriate dose, you can visit your nearest doctor for better advice.
Let us know if your child is taking regular vitamin D in the diet.
Recommended Articles:
The following two tabs change content below.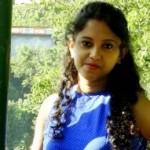 Latest posts by Sudeshna GuhaSarkar (see all)