Antibiotics are given to about 40% of pregnant women before delivery to treat infections, such as urinary tract infections and ear infections (1). Penicillin is one such antibiotic that is taken during pregnancy. But you may wonder if it is safe to take penicillin during pregnancy?
If you are pregnant and have this question, continue to read this post. We explain why you might be prescribed penicillin during your pregnancy, how it affects you and the baby, and what precautions to take while consuming this medication.
What Is Penicillin And When Is It Prescribed During Pregnancy?
Penicillin belongs to the antibacterial class of antibiotics that help in controlling bacterial infections by acting on the walls of the bacteria cells. Penicillin has 13 main derivatives including Penicillin G, Penicillin V, Oxacillin (dicloxacillin), Methicillin, Ampicillin, Amoxicillin, etc. (2).
Penicillin is used as the first-line antibiotic by many doctors (2). It is available in the form of oral tablets as well as injection. It is prescribed to treat syphilis, and infections of the upper respiratory tract caused by group B Streptococci, enterococcal bacteria. They are also prescribed to treat other respiratory, urinary, skin, and ear infections (3). However, most staphylococci are now resistant to penicillin (4).
Is It Safe To Take Penicillin During Pregnancy?
Penicillin belongs to "pregnancy category B" drugs. The FDA states that reproduction studies of Bicillin C-R performed in mouse, rat, and rabbit did not show any evidence of adverse reactions on the developing fetus. However, there are no well-controlled studies in humans to quantify its safety in pregnant women. So, penicillin should be used during pregnancy only when the potential benefits outweigh the risks (4).
The antibiotic can cross the placenta and reach the fetus, but the concentration of the drug decreases to 50%. So, the risk of taking penicillin does not lie in direct toxicity to the fetus but possible allergic reactions (3).
Women allergic to penicillin should not take it. But only about 10% of the population is allergic to penicillin. Therefore, penicillin allergy should be carefully evaluated before resorting to more expensive, and less appropriate, antibiotics,.
Can Penicillin Cause Miscarriage?
Among the various classes of antibiotics, penicillin is considered safe and effective during pregnancy. In 25,000 published cases of amoxicillin use during pregnancy, there was no increased risk of spontaneous miscarriage, overall congenital malformation, intrauterine death, or neonatal complications (5). So, this is generally considered safe and may not cause a miscarriage.
Can Women With A History Of Penicillin Allergy Take Penicillin During Pregnancy?
The American College of Obstetricians and Gynecologists (ACOG) practice bulletin no. 199 states that "up to 10% of patients with a history of penicillin allergy may have an allergic reaction when given penicillin during pregnancy." This may cause a miscarriage, although such incidents were rarely found, and the committee advises limiting the use of penicillin to such individuals (6).
Some researchers recommend cefazolin as an alternative treatment for pregnant women with penicillin allergy (5).
What Are The Side Effects Of Penicillin During Pregnancy?
The lack of major side effects on the developing baby is what makes penicillin the antibiotic of choice during pregnancy. However, penicillin allergy is something that cannot be ruled out. So always let your doctor know if you have a history of penicillin allergy.
Actual anaphylactic symptoms due to penicillin hypersensitivity are found in only 0.01% of patients. Some common drug reactions to penicillin may also look like hypersensitivity. Your doctor is the best person to determine the nature of your symptoms (7).
Common penicillin side effects include:
Nausea
Rash
Neurotoxicity
Urticaria
Candidiasis
Some reactions are less frequent and are known to occur in 0.1-1% of patients. Those include:
Fever
Vomiting
Erythema
Dermatitis
Angioedema
All forms of penicillin, from both natural and synthetic sources, are known to cause allergic reactions. Such reactions are more prominent when the antibiotic is taken other than through the mouth and the alimentary canal. Penicillin G and procaine penicillin are two forms of penicillin which are most likely to trigger an allergic reaction.
Should you notice any of the symptoms listed above, tell your doctor about it before continuing the medication.
Doctors may prescribe penicillin during pregnancy to treat bacterial infections if the benefits outweigh the risks. Penicillins are often prescribed as first-line antibiotics to treat bacterial infections in people who are not allergic to them. There is less chance of developing direct toxicity to the fetus since the penicillin concentration decreases before passing through the placenta. You may inform about any known penicillin allergies to doctors before prescription and get alternative medications to avoid complications. Always take antibiotics in recommended doses and duration to avoid adverse effects.
This post is for informational purposes only and is not a replacement for a doctor's consultation. Do not use any medication without talking to your doctor.

References:
MomJunction's articles are written after analyzing the research works of expert authors and institutions. Our references consist of resources established by authorities in their respective fields. You can learn more about the authenticity of the information we present in our
editorial policy
.
The following two tabs change content below.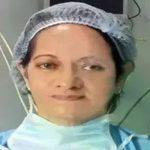 Dr (Prof) Sadhana Kala
(FICOG, FIAMS, FACS (USA), MS)

Dr (Prof) Sadhana Kala is the chief emeritus at Moolchand Medcity, senior consultant gynecologist at Apollo Cradle Royalé Hospital, and visiting consultant at Indraprastha Apollo Hospitals, New Delhi. She is the honorary consultant gynecologist to the Indian Army, Navy, and Air Force.  University topper, winner of several medals and a distinction in medicine, Dr. Kala became a professor at the...

more

shreeja pillai
Shreeja holds a postgraduate degree in Chemistry and diploma in Drug Regulatory Affairs. Before joining MomJunction, she worked as a research analyst with a leading multinational pharmaceutical company. Her interest in the field of medical research has developed her passion for writing research-based articles. As a writer, she aims at providing informative articles on health and pharma, especially related to...
more