Tattoos last forever, just like true love. Couples try out new ways to showcase their love and affection for each other. If you want to add in some creativity in expressing your love for your significant other, you can get matching tattoos for couples.
However, you should be sure that you're getting inked with the right person. Also, because a tattoo is permanent and cannot be erased easily, be sure about the design and the tattoo artist as well. This post brings you some unique tattoo ideas and things to keep in mind before getting inked.
Things to consider before getting couple tattoos
The idea of getting inked is exciting, and you cannot wait to get it done. But there are a few things you must ask yourself as well as the artist to achieve the desired result.
A tattoo must serve its purpose. So, do not assume that the tattoo artist would know better than you. Prepare a rough design of what you want or search online for designs. Discuss various options with your partner and know what you want to tell the world through it.
Will it stay relevant after several years?
As tattoos are forever, choose a design that depicts an aspect that will remain unchanged even after a decade. Talk to professionals, take your time and consider various options.
What would be the location of the tattoo?
Decide where you want to have your tattoo. Some couples like to get it on visible areas such as fingers, neck, hands, and legs, whereas others like to keep it to the more intimate areas. Choose a place that is comfortable for both you and your partner.
Am I ready to take the pain?
You might have zeroed-in on a beautiful design and the right location. But can you and your partner endure the pain? Note that the more intricate the design the more painful it can be. However, the pain can be momentary and subside soon. Also, the intensity of the pain depends on the location you want to get it done. For example, a tattoo on the chest or the neck is more painful than that on the arms or legs.
Is the tattoo artist the best?
It is not enough to have a great idea; finding an expert artist also matters. Ask friends for references and check out the tattoo artist's work before getting inked. Talk to the artist and do it only when you feel confident about the work. Also, make sure that the artist is following all the hygiene requirements (new needle, clean place, gloves to the hands, etc.,) while doing the tattoo.
Find an artist that specializes in the type of work that you would like done.
How to take care of the tattoo?
The end results could be enticing but both you and your partner must take care as recommended by the artist. suggest you apply a cream or lotion to soothe the skin and also make the tattoo long-lasting.
Now that you are all geared up, here are some ideas which could inspire you.
Matching Couple Tattoo Ideas
Getting matching tattoos could be a sign that you are pretty serious about your relationship. Here are a few couple tattoo ideas for you and your partner.
1. The sun and the moon tattoo:
If you feel your partner is like the sun, who lights up your day and is always bright and smiling, and you are the moon with a little darkness, but is gentle, then this cute couple tattoo idea is for you.
2. Forever love tattoo:
When both of you are sure that you are made for each other, use this idea to let the whole world know about it. You can also add the date that is significant to both of you.
3. Infinity tattoo:
This is perfect for couples' hand tattoo. Get each other's names inked and tell the world that your love for each other is infinite. You may also incorporate the date of your marriage in Roman numerals.
4. Mickey and Minnie tattoo:
This can never go out of style. Let the lady have Minnie's face tattooed while the gentleman shall take Mickey's face. This is the best idea for matching wrist tattoos for couples.
5. The lifelines tattoo:
This is for couples who wish to have a tattoo that is small yet has a deep meaning. In this idea, you can get each other's heartbeats inked by using the electrocardiogram aka ECG lines.
6. Complete each other tattoo:
If your partner makes your life complete, then this couple tattoo idea is for you. You can have the two parts of the hearts on each other's wrists. The idea here is to tell that both of you are like the two parts that would make a whole heart and life is meaningful only when both the pieces are together.
7. King and queen couple tattoos:
This is a popular tattoo idea for couples. Add a personal touch by either adding your initials or writing down each other's unique quality.
Unique Couple Tattoo Ideas
Here are some couple tattoo ideas, which will make you stand apart from the crowd.
8. Always and forever tattoo:
If you believe that a lifetime is not enough for you to love each other, then take inspiration from Toy Story and get the words "to infinity and beyond" inked.
9. Lock and key tattoo:
Does your partner know the way to your heart? Then this is the creative couple tattoo idea. Have the lock inked on one hand and the key on the other; you can also align the tattoos such that they both seem to be connected.
10. Cute and small couple tattoo idea:
If you are not into big tattoos and want a simple yet unique couple tattoo, then this idea is for you. If you both love coffee or met each other for the first time at a coffee shop, then get the molecule of coffee inked. You can also caption it, "A couple who drinks coffee together stays together."
11. Couples heart tattoo:
Heart is a symbol of love, and what is more romantic than having each other's hearts inked? Yes! With this idea, you can take the romance to the next level, by getting each other's fingerprints inked in the form of hearts.
12. Connecting couple tattoos:
Get this tattoo if you and your partner always stay connected to each other. It can also define the undying love between a couple. You can tweak it a bit to convey that you are a couple, who can speak heart to heart.
13. Meaningful couple tattoos:
If you are looking to get a tattoo, which tells the story of your relationship, then this is 'The' idea for you. In this tattoo, there is an anchor, which symbolizes hope and the patience to hold on, and the other symbol is a compass, which shows direction. Choose the symbol that defines each of you.
14. Yin and Yang tattoo:
The dark and light symbols are used to represent male and female. The Yin (black half) stands for feminity, softness, and passiveness, whereas the Yang (white half) stands for masculinity, strength, and creativity. This tattoo symbolizes the existence of two separate halves moving towards each other to form a whole. Also, each half carries a small dot of the opposite color, which means each half has a small amount of the other inside.
Love Tattoos For Couples
With a tattoo, you are indirectly telling your partner that they are 'the one' for you and you want the whole world to know about this. Here are some ideas to express the undying love between you.
15. Heart and arrow tattoo:
This is a classic tattoo idea where the woman will have the heart symbol, and the man will have the arrow symbol pointed towards the heart.
16. Digital hearts tattoo:
This idea is modern and meaningful. Here both of you will have the digital version of hearts, and these hearts are half filled symbolizing that both of you are one soul and two bodies.
17. Couple cartoon tattoo:
If both of you are children at heart, then a cartoon tattoo is cute. Pick this evergreen couple – Mickey and Minnie Mouse, unlike the wrist tattoo here you can have the whole figures. You can also add a romantic touch by creating as if they are kissing each other.
18. Couple tattoos sayings:
Words mean a lot. With these simple words, you can tell the world how powerful your love is. Inspired by the Harry Potter series, these words describe unconditional love. You could also do song lyrics here.
19. Love expressing tattoo:
The uniqueness of this tattoo is in the placement of the letters LOVE. They are placed such that when the couple joins hands, it completes the word, just like how your love has a meaning when you both are together.
20. Cute couple tattoo:
This is a cute idea to say that home is where your partner is. No matter where you wander, at the end of the day you find peace within each other.
21. Birds couple tattoo:
How cute is this idea where you can pick a pair of birds of your choice and have them inked?
Couple Finger Tattoo Ideas
These finger tattoos are ideal for those couples who wish to get cute and simple designs.
22. Husband and wife matching tattoos:
With this idea, both of you can have your wedding rings permanently engraved on your body. You can also have your initials carved around your ring finger.
23. Superman and Wonder Woman tattoo:
Just like these superheroes, if you and your partner are always ready to help others and are willing to stand up for the loved ones, then this is the perfect tattoo for you guys.
24. Tiny heart tattoo:
If you are in search of a small tattoo which will be your little secret, then this is the idea you have been searching for. The placement of the hearts will be such that only you and your partner will know.
25. Skull couple tattoo:
This idea is for those couples who want to make a bold statement. You can have male and female versions of skulls inked on your fingers.
26. Heart finger tattoo:
If you have found your soulmate, get this heart tattoo. When you hold hands, you are literally holding each other's hearts.
27. Always and forever tattoo:
Did your love stand the test of times and are you sure both of you will be there for each other for eternity? Then here is an intense tattoo idea for you.
28. Wedding vows tattoo:
Why not take inspiration from your wedding vows to tell the world that only death can do you apart.
29. King and queen of hearts tattoo:
If you treat each other as queen and king, then this tattoo of king and queen of hearts from the pack of cards will be apt for you.
30. Puzzle finger tattoo:
Do you feel your partner is the missing piece in the puzzle of your life? Are you both a perfect fit just like two pieces of a puzzle? Then here is a tattoo idea to show off such perfection.
31. Anchor finger tattoo:
If both of you support each other during tough times and give your best to the relationship, then you can proudly show off this tattoo.
Frequently Asked Questions
1. Where do tattoos hurt the most?
Everyone has a different pain threshold, each unique to their body and mind. But tattoos drawn on body parts having little to no fat can hurt the most. They include the spinal area, armpit, elbows, head, and face.
2. Can matching tattoos be in different places?
Matching tattoos can not just look cute but also serve as a reminder of the beautiful bond you both share. Getting a matching tattoo is a personal choice; likewise, the body part to be tattooed is also an individual choice. Thus, if your partner chooses to get their neck tattooed, you can opt for a wrist, and so on.
This list of ideas for tattoos for couples will come in handy if you are planning to get inked together with your partner and are looking for a few ideas or inspiration. A couple tattoo should mean something to you and your partner and hold a special meaning or memory attached to them. Be it an infinity tattoo, a lifeline tattoo, or a simple heart tattoo, it should define the relationship and the bond that you share. So scroll through and choose a few ideas that you might want to try.
Key Pointers
Getting your beloved's name inked on your body is a special gesture of love.
One should think thoroughly about the relevance, location of the tattoo on the body, and the future of your relationship before getting it done.
King and queen, lock and key, and sun and moon are a few quirky couple tattoos from the list.
The following two tabs change content below.

Sanjana did her graduation in Pharmacy from Andhra University and post graduation in management from GITAM Institute of Management. It was during her first job, she recognized her skills in writing and began working as a freelance writer. Later, she completely moved into content writing and began working as a full-time content writer. Sanjana's articles in MomJunction cover topics related to...
more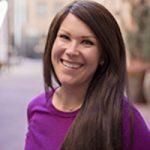 Ashley Baldwin
(Licensed Professional Counselor)
Ashley Baldwin is a Licensed Professional Counselor (LPC) who specializes in Perinatal Health. After her Master's in Counseling, she did certifications in Perinatal Mental Health and is a Certified Addictions Counselor (CACII), with more than 13 years of counseling experience. She has been private practice since 2018.    Ashley has a passion for helping women during all of the seasons...
more