Tdap is the abbreviation for tetanus toxoid, reduced diphtheria toxoid, and acellular pertussis vaccine. Tdap vaccine in a pregnant woman is given to protect her and the unborn baby against three infectious diseases, namely tetanus, whooping cough, and diphtheria, which are all extremely contagious bacterial diseases. Incidence of pertussis (whooping cough) is particularly high in newborns, causing severe life-threatening complications and deaths reported in the first two months of their birth (1).
Read this post to know whether you can get a Tdap vaccine in pregnancy, its safety, and recommendations for pregnant women.
Can You Receive The Tdap Shot While Pregnant?
Yes, it is safe and necessary to take the Tdap vaccine in pregnancy as this is an effective way to protect the mom-to-be and her baby from serious illnesses and complications of the diseases. Tdap vaccine is given in the form of an intramuscular injection. As per revised guidelines of ACIP (Advisory Committee on Immunization Practices), US, Tdap is included in the immunization schedule of every pregnancy (2).
When And Why Should A Pregnant Woman Receive Tdap Vaccine?
According to the recommendations of CDC, the American Academy Of Pediatrics, and the American College of Obstetricians and Gynecologists, every woman should receive a Tdap vaccine in her third trimester, ideally between 27 and 36 weeks of gestation in each pregnancy (3).
Below are the benefits of taking the Tdap vaccine in pregnancy (4).
Whooping cough (pertussis) is highly contagious and can be fatal to newborns. Getting a Tdap vaccine is the only way to prevent the chances of infection in babies.
Tdap vaccination in pregnancy provides the baby passive immunity against three contagious diseases.
Vaccinating the mother in her pregnancies ensures that the babies get maximum antibodies.
The effectiveness of Tdap is reportedly very high in safeguarding infants against pertussis.
Tdap is a safe vaccine with little known side effects.
How Does Tdap Protect Newborns?
Immunization during pregnancy is recommended throughout the world, as it prevents the occurrence of deadly infections and diseases in the mother and her baby.
The Tdap vaccine consists of inactivated forms of tetanus toxoids (chemically modified toxins), diphtheria, and an acellular form of pertussis antigens. This combination vaccine is known to elicit an active immune response in the mother's body by developing antibodies and antitoxins against the toxoids and acellular pertussis antigens (5). In addition, immunization is an additional benefit to the unborn babies as the antibodies are transferred to them in the womb via the mother's placenta, giving the baby passive immunity.
What Are The Risks And Side Effects Of Tdap Vaccine?
As per studies, there is no discrete increase in the risk of preterm birth, structural birth defects, or other adverse birth outcomes due to this vaccine. However, a minor population of women was at a higher risk of hypersensitivity because of the tetanus component of the Tdap vaccine (6).
Overall, the vaccine is very safe for you and your baby. The vaccine does not cause any side effects on pregnancy and childbirth (4). Some women may experience minor side effects, which may include the following (7).
Tenderness, redness, or irritation in the site of injection
Pain and swelling in the arm
Loss of appetite
Fever and body aches
Frequently Asked Questions
I had Tdap in my last pregnancy. Do I need it again?
Yes, all pregnant women should get the Tdap vaccine during each pregnancy.
Can I receive the Tdap vaccine while breastfeeding?
Yes, getting vaccinated while breastfeeding is safe for you and your baby. You can pass some protective antibodies through breast milk to your baby (8).
Can I wait and get Tdap after I deliver?
If you never received a Tdap vaccine before or during pregnancy, you can get it after delivery (8). You could pass antibodies through breastfeeding, but it may not as be as significant as passing antibodies to the baby in the womb. Moreover, babies of women vaccinated with Tdap in pregnancy have better protection. According to a study, getting a Tdap vaccine in the third trimester (27 to 36 weeks of gestation) lowers the risk of whooping cough in infants by 75% (9).
How many Tdap vaccines do I have to take during pregnancy?
ACIP (Advisory Committee on Immunization Practices), US recommends that a single vaccine dose of Tdap be given to pregnant women. Therefore, there is no need for a second dose if pregnant women have already received a Tdap shot in the course of their pregnancy (10).
The Tdap vaccine in pregnancy protects the mother and their baby from potentially fatal illnesses. The other individuals around the baby, such as the spouses, care providers, and grandparents, should also be up to date with their Tdap immunization schedules (6). Maternal Tdap vaccination in pregnancy is highly effective in preventing the incidence of pertussis, diphtheria, and tetanus in young infants until they are vaccinated after birth. Therefore, it is necessary to vaccinate the mother to provide the much-needed safety to her and the baby in the most vulnerable times (11).

References:
MomJunction's articles are written after analyzing the research works of expert authors and institutions. Our references consist of resources established by authorities in their respective fields. You can learn more about the authenticity of the information we present in our
editorial policy
.
The following two tabs change content below.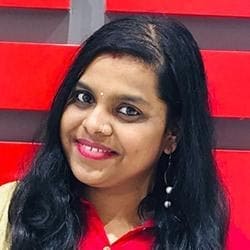 Vidya Tadapatri
Vidya did her post-graduation in Biotechnology from Osmania University, Hyderabad. Her interest in scientific research and writing made her pursue a career in writing, in which she now has over four years of experience. She has done certified biotechnology-related training programs under renowned organizations such as Centre For Cellular & Molecular Biology and Department of Biotechnology. Vidya writes health-based articles...
more