Are you helping your kid learn some beautiful and meaningful teacher's day quotes in English? Do you want your kid to make a card with a lovely wish written inside to greet his teacher and make her feel special? Have you tried writing down some ideas but are looking for some more sample write-ups on Happy Teacher's Day wishes, quotes and messages that could help make the greetings more memorable?
If you have answered yes to the above questions, scroll down to read our selection of the many poems and quotes on teacher's day that acknowledge and appreciate the contributions of teachers in our lives.
When Is Teachers' Day?
UNESCO declared 5th of October as World Teachers' day. However, Teachers' Day is celebrated in India on the 5th of September each year.
[ Read: Teachers Day Games and Crafts ]
Happy Teachers Day Quotes, Wishes, Messages And Poems:
Here is our collection of beautiful and poetic Teacher's day thoughts, wishes, quotes, sayings, messages and poems that will make your kids' teachers feel special, loved and cherished on the day:
I look forward to your class,
When I come to school.
You're an awesome teacher,
I think you're very cool.You're smart, fair, and friendly,
You're helping all of us.
And if I got to grade you,
From me, you'd get an A+!
I'm happy that you're my teacher,
I enjoy each lesson you teach.
As my role model, you inspire me
To dream, to work, and to reach.With your kindness, you get my attention,
Every day you are planting a seed.
Of curiosity and motivation,
To know, to grow, and succeed.You help me fulfill my potential,
With your love our hearts you won.
I admire you each day, and I just want to say,
As a teacher, you're number one!
Thank you, teacher,
for being my life's role model.
When I consider all, you've taught me
and reflect on the kind of person you are,
I want to be like you—
smart, interesting and engaging,
positive, confident, yet unpretentious.
I want to be like you—
well-informed and easy to understand,
you think with your heart as well as your head,
gently nudging us to do our best,
with sensitivity and insight.
I want to be like you—
giving your time, energy and talent
to ensure the brightest possible future
for each of us.
Thank you, teacher,
For giving me a goal to shoot for,
I want to be like you!
A teacher is like Spring,
Who nurtures new green sprouts,
Encourages and leads them,
Whenever they have doubts.A teacher is like Summer,
Whose sunny temperament
Makes studying a pleasure,
Preventing discontent.A teacher is like Fall,
With methods crisp and clear,
Lessons of bright colors
And a happy atmosphere.A teacher is like Winter,
While it's snowing hard outside,
Keeping students comfortable,
As a warm and helpful guide.Teacher, you do all these things,
With a pleasant attitude.
You're a teacher for all seasons,
And you have my gratitude!
When I began your class, I think I knew
the kind of challenges you'd make me face.
You gave me the motivation to pursue
the best, and to reject the commonplace.Your thinking opened up my mind.
With wisdom, style and grace, you make me see,
That what I'd choose to seek, I'd surely find,
You shook me out of my complacency.I thank you now for everything you've done,
What you have taught me I will not outgrow.
Your kind attention touched my mind and heart,
In many ways that you will never know.I will remember you my whole life through,
I wish that all my teachers were like you.
You Are:
T – Talented
E – Elegant
A – Awesome
C – Charming
H – Helpful
E – Efficient
R – Receptive
Be A Candle
Be A Light
Be A Twinkle
Be A Hope
Be An Inspiration
Be A Great Teacher Forever!
Just the way you are to me.
We will always be thankful to you
For all the hard work and efforts
You have put in, for educating us.
Happy Teachers' day!!
I found
guidance,
friendship,
discipline
and love
everything, in one person.
And that person is you
Happy Teachers' day!
You are not only our teacher,
You are our friend, philosopher, and guide,
All molded into one person.
We will always be grateful for your support!
The Award for
the most wonderful teacher
has been declared
and it goes to You.
Wishing you a very Happy Teachers' day!!
Thank You, Teacher, For Guiding Our Way
You guide us,
You teach us,
You let us know,
what is right.
You help us,
You direct us,
And …
Today is Your Special Day Teacher
We take this day as an opportunity,
To extend our heartfelt thanks to you.
For all the patience and love
Thank you for being our teacher!
Rarely does someone
get to influence a person's life
in a positive way
for a lifetime,
as a teacher can,
fostering optimism and confidence,
providing knowledge that leads to success,
and being a good role model,
as you have,
and you are,
and you will
forever.
I'll remember you always.
Thank you.
Thank you, skillful teacher,
For teaching me to be
A stronger, smarter person,
Academically.Thank you, favorite teacher,
For acting like a friend,
And taking time to show me,
Lessons hard to comprehend.Thank you for your care,
And lots of other stuff,
For all the things you gave me,
I can't thank you enough.
If I hadn't had you as my teacher,
I wouldn't know,
how much fun learning can be,
satisfying to the brain and heart,
filling me with essential knowledge,
I can use all my life.
I wouldn't know,
some teachers stand out from others,
in their desire to maximize,
students' potential
for educational fulfillment,
success and happiness.
If I hadn't had you as my teacher,
I just wouldn't know.
[ Read: Teachers Day Activities For Kids ]
I always love your class,Your teaching helps me see,
That to have a happy life,
Learning is the key.You understand your students,
You're sensitive and smart.
You're a skillful teacher;
I knew it from the start.I'm grateful for your wisdom,
For the teacher that you are,
You're a very good person,
And as a teacher, you're a star!
Of all the teachers, I met in my life,
Teacher, you are surely the best,
There is something surely about you
That makes you stand out from the rest
I am fortunate to have a teacher like you
Who is caring, sharing and loving
The way you show light to my path
I have risen in life through and throughWishing you a special day today dear teacher.
You did not give me life,
But you taught me the art of life.
Without your hard work and efforts,
Without your guidance and light,
Life would not have been this blossoming.
And the sun would not be shining this bright,
Thank you teacher, for all the lessons you taught,
Thank you for the shine you forever brought.
There is no single word,
to describe your influence in my life.
Without you, I would have been lost,
Thank you, teacher, and it goes unsaid.
For guiding and inspiring me,
And making me what I am today.Wishing you a Happy Teachers' Day!
On this very special day,
A note of thanks, I am sending your way.
To express my heartfelt greetings
To someone who is more than just a teacher.
You have been there in my dark days,
Leading me diligently through the way.
Pulling my ship to the shore,
When the storms of the sea were at a roar.
For all the guidance and love you showered,Thank You, Teacher, today and forever.
You guide us,
You teach us,
You let us know,
what is right.
You help us,
You direct us,
And make us paint,
our lives bright.
Thank you, teacher, for
reasons more than one,
With you by our side
There is nothing
that goes undone.Happy Teachers' Day!
You make my life better
both in and out of class.
Your lessons enrich my brain.
Your care touches my heart.
You are an extraordinary person,
etched in my memory forever.It is a privilege to know you.
Thank you, teacher, for being you.
If I could teach you, teacher,
I'd teach you how much more
you have accomplished
than you think you have.
I'd show you the seeds,
you planted years ago.
Those are now coming into bloom.
I'd reveal to you the young minds,
that have expanded under your care.
The hearts that are serving others,
because you were their role model.
If I could teach you, teacher,
I'd show you the positive effect
you have had on me and my life.
Your homework is
to know your value to the world,
to acknowledge it, to believe it.
Thank you, teacher!
Teachers open up young minds,
showing them the wonders of the intellect
and the miracle
of being able to think for themselves.
A teacher exercises the mental muscles of students,
stretching and strengthening,
so they can make challenging decisions,
find their way in the world,
and become independent.
The best teachers care enough
To gently push and prod students
to do their best
and fulfill their potential.
You are one of those.
Thank you!
When I started school,
This day seemed so far away.
Now it's here, and I can't believe,
That time has passed so quickly.
But because of your encouragement and guidance,
I feel I'm ready for tomorrow's challenges.
Teachers play such an important part,
In shaping and guiding.
Especially teachers like you,
Thank you for caring so much.
The role of the teacher is to create the conditions for invention,
rather than provide ready-made knowledge.
This song is for those, who inspire us today,
Who always lend a helping hand, to help show us the way.
This song is for those, who see their students through,
The tough times in their lives, for that we say thank you.Chorus:You have made a difference; you have shaped our minds.
You have changed the world, one child, at a time.
You have always been there, in everything you do.
I hope that you're as proud of me, as I am proud of you.This song is for those, who heard the silent cries.
Who stepped in to wipe the tears, from the children's eyes.
For those who gave us, a safe place to grow.
A place for us to call our home, forever we will know.Chorus:This song is for those, who taught us right from wrong,
Who taught us much more than their craft, to help our minds grow strong.
This song is for those, who guide us through and through,
So that we can make a life, for that we say THANK YOU.Chorus:As I look back in my life, into the path within my reach,
I hope I can change a life, of those that I teach.

I can make a difference, all I do is try,
Try to see a different world, through the children's eyes.
And I will always be there, in everything I do,
I hope that you're as proud of me, as I am proud of you.
And I will always be there, in everything I do,
I hope that you're as proud of me, as I am proud of you.
Teachers teach me, teachers help me,
Show me what to do
Teachers make my life much better,
Teachers, I need you.
To teach me how to change my world
It's something you all can do.
Teachers teach me, teachers love me,
Teachers make me new.
I remember the times when you were there for me,
through my many tears, you helped me see,
that you always were there for me.You stood close to me like a friend, there for me,
until the end.
I will never forget you,the things you helped me through, I saw my inspiration,
It is you.
You were always there when I needed you,I will always have great memories of you.You would ask me "how are you doing"? '
I would say I'm fine
As tears started to well in my eyes
You always knew that I was not fineYou are someone that I want to be like
I found out who that person is; that person is you
I hope that you remember me through your days,
You have touched my heart in many ways.I look up to you, and I see a ray of sunshine, shining on me.
I knew God sent me one of his angels when he sent you to me.You help me through it all,
Coming to save me every time I fall.
If I could say one word that wouldn't,
Tell it all.I am so happy to have you with me,
You helped me to see what I couldn't see.
You helped me to find the real me.
You turned me into the beautiful person,
I was meant to be.Thank you, my teacher, for always being there for me.
I had nowhere to turn, had nowhere to go,
It is just something I think you need to know.
I thought I should run away, go hide in a hole,
But then you brought out my true soul.As each day grew long,
Our trust became strong.
Each time I wanted to cry,
You stayed there right by my side.Then I moved to the next grade.
Boy, was I afraid, that our trust would slowly fade.
But I was wrong,
we are still strong.Even though sometimes you don't have time,
You at least ask me if I am fine.
Even though sometimes I am not,
I feel like I am shot.
I smile and say yes I'm alright.I am glad,
that you were there when I was sad.
And this is what makes you,
Not just my grade teacher, but also my friend.
Sitting in a classroom with the smell of chalk and glue,
I think back to those days when I hated to get up early.
Couldn't stand to be there and couldn't wait to get home.
In the beginning, I was that child who struggled,
Until the day that special teacher came into my life,
The first one that believed in me and took time with me.
The first one that helped me find that school was fascinating,
And that I was intelligent and had something to give.
The first time I did not have that blank stare,
It was the beginning of my lifelong love for learning.
It was the beginning of everything,
And now older and wiser I look forward to going.
Can't wait to do the work and enjoy every minute of it,
While most are just wanting to finish with it.
There are those of us doing everything we can to get back to it.
The most admired teacher
Would be caring, kind and smart.
She'd always have her students',
Best interests in her heart.She'd help us love to learn.
Her lessons would be clear.
She'd motivate with praise,
And always be sincere.She'd be upbeat and supportive,
And a great role model too.
She'd be the perfect teacher,
She'd be just like you!
A smart and good teacher,
Should be a good guide, not a preacher.
She'd open each mind,
Only treasures to find.
Encouragement would be her best feature.You have this good quality and more,
You inspire each brain to explore.
Our respect you are earning,
You've made us love learning,
As no teacher has before.
If I hadn't had you as my teacher,
I wouldn't know,
how much fun learning can be,
satisfying to the brain and heart!
Filling me with essential knowledge,
I can use all my life.
I wouldn't know,
some teachers stand out from others,
in their desire to maximize
students' potential
for educational fulfillment,
success and happiness.
If I hadn't had you as my teacher,
I just wouldn't know.
What we learn forms the filter,
through which we view the world.
What we learn determines how we live our lives.
Some teachers teach us the right things,
and make them easy to understand.
Some teachers make learning fun,
a joy that enriches all we do.
Some teachers help lead us,
toward success and happiness.
Some teachers are very important to us,
we will always remember them.
You are one of those teachers.
Thank you for being my teacher.
I truly appreciate you!
A bad teacher is negatively pessimistic,
A good teacher is positively optimistic.A bad teacher swears all the time,
A good teacher cares in her prime.A bad teacher passes on rude fear,
A good teacher has good ears.A bad teacher discourages,
A good teacher encourages.A bad teacher despairs,
A good teacher prepares.A bad teacher shouts every moment,
A good teacher scouts for every talent.A bad teacher is up for crude devices,
A good teacher is there to give good advice.A bad teacher lets students fight in the dark,
A good teacher sets students on the right track.A bad teacher feeds on their looks,
A good teacher reads many books.A bad teacher sings along with wrong faults,
A good teacher brings along the right results.
We hope our selection of Teachers' Day wishes, quotes and poems will help your kid create some special and beautiful cards for his favorite teacher.
Did you like our collection of Poems and wishes for Teachers' day? Also, add your creative inputs or share your favorite quotes for Teachers' Day in the comments section below.

Recommended Articles:
The following two tabs change content below.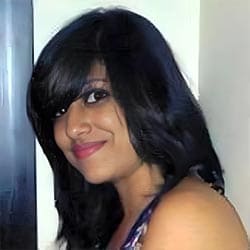 Debolina Raja
Debolina Raja came into the writing world while she was playing around with words and participating in various literary events. In the professional world, she found her writing interest in various genres such as health, wellness, parenting, relationship, and brand management. Having done a Masters degree in English literature from Delhi University, she loves reading, heading out on road trips, hibernating...
more