The American Academy of Pediatrics opposes the use of weight loss pills for teens and adolescents without a doctor's prescription. Hence, teens should not use weight loss pills that can be purchased over the counter or online.
Weight loss pills or medicines may help resolve health issues caused by being overweight or obese. However, it is essential to understand that weight loss pills cannot replace a healthy diet or physical activity but may work as an adjunctive therapy (1) (2).
Read this post to learn about the types, usage, risks, and precautions for teen weight loss pills.
Do Weight Loss Pills Work On Teens?
Prescription weight loss medications may work in cases where lifestyle changes alone are insufficient or ineffective for optimum weight management. Doctors may usually prescribe these medications to those who:
Weight loss pills are prescribed in conjunction with other lifestyle-related interventions, such as dietary changes and adequate exercise. The doctor may prescribe other medicines, too, depending on the underlying cause of obesity or overweight.
Non-prescription or over-the-counter (OTC) products, such as appetite suppressants and water-loss pills, are not recommended. These have no proven benefits and may cause serious adverse effects (1) (3).
What Are The FDA-Approved Weight Loss Pills?
The US Food and Drug Administration FDA has warned against miracle weight loss products available without a prescription (4). However, a few FDA-approved weight loss medications are available on prescription (5).
Orlistat: It is approved for long-term management of obesity in teens (12 years and older). It inhibits gastrointestinal lipases (enzymes that break down dietary fat for absorption and transportation) and reduces the absorption of about a third of the fatty acids consumed via food.
Phentermine: It may be prescribed for short-term use (12 weeks or less) in teens older than 16 years. It acts by increasing catecholamines and serotonin activity in the central nervous system to suppress appetite.
A drug named Liraglutide has been recently approved for chronic weight management among adolescents aged 12 years and older, but it is available as a shot and not as a pill.
What Are The Side Effects Of Weight Loss Pills In Teens?
The approved weight loss medications may have the following side effects (1).
Orlistat
Phentermine
Weight loss pills available in stores or online may contain a mixture of herbs, chemicals, and other undisclosed ingredients. FDA has found weight loss supplements tainted with controlled prescription drugs, such as sibutramine (appetite suppressant that has been withdrawn due to heart issues), fluoxetine (antidepressant), and triamterene (diuretic). Many of these products are available under the name of natural dietary supplements for weight management and may have adverse effects such as (1):
What Precautions Should Teens Take?
The following precautions should be kept in mind by teens and their parents before and during the use of teen weight loss pills (5).
Never take weight loss medicines without getting a doctor's prescription.
Tell the doctor about any medicine your teen is taking since certain compounds in it may interact with weight loss pills.
Check with the doctor and the pharmacy if the medicine is FDA-approved and does not contain undisclosed ingredients.
Do not skip a dose. If the teen skips the dose, move to the next one or contact the doctor to know more.
Do not let the teen have more than the prescribed dosage. Administration of more pills will not lead to faster weight loss and, instead, could cause severe side effects.
Keep the medicine out of the teen's reach. If the teen is old enough to self-medicate, you may give them the pills they need for only a day's dosage.
Some teens may perceive weight loss pills as an easy shortcut to weight loss. Therefore, ensure the teen follows other interventions, such as lifestyle changes, which will work with weight loss pills to achieve healthy body weight.
How Are Teens Screened For Obesity?
Teens are screened for overweight and obesity through the measurement of body mass index (BMI), which is a person's body weight (kilograms) divided by the square of their height (meters). BMI interpretation for children and teens differs from those of adults. The doctor may take into consideration the teen's height, weight, and gender before plotting their BMI on a chart, which indicates various percentiles. These percentiles are calculated from the CDC growth charts based on national survey data (6). You may read more about teenage obesity here.
A healthy weight can be achieved with a healthy diet and adequate exercise in most teenagers. Some teens with underlying issues or morbid obesity may need weight loss pills as supportive therapy. Always ensure that the teen has weight loss pills after doctor consultation. If there are no improvements or the teen has severe side effects, speak to the doctor. The correct use of weight loss pills in combination with other interventions could assist in optimum weight management in the long run.
Key Pointers
According to the US Food and Drug Administration (FDA), teens should take weight-loss pills only after obtaining a prescription from a healthcare professional.
These pills may cause complications such as heart problems, abdominal tract issues, and stroke.
If your teen takes any other medications, inform your doctor to ensure they won't react with the diet pills.
References:
MomJunction's articles are written after analyzing the research works of expert authors and institutions. Our references consist of resources established by authorities in their respective fields. You can learn more about the authenticity of the information we present in our
editorial policy
.
The following two tabs change content below.

Swati Patwal is a clinical nutritionist, a Certified Diabetes Educator (CDE) and a toddler mom with over eight years of experience in diverse fields of nutrition. She started her career as a CSR project coordinator for a healthy eating and active lifestyle project catering to school children. Then she worked as a nutrition faculty and clinical nutrition coach in different...
more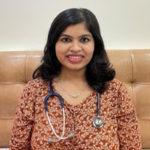 Dr. Supriya Mahajan
(DNB, PDCC)
Dr. Supriya Mahajan is a pediatrician and pediatric hepatologist with nine years of experience. She completed her MBBS from Shyam Shah Medical College and diploma from the National Board of Education, New Delhi. She went on to gain specialization in the gut and liver-related diseases in children from the Institute of Liver and Biliary Sciences and MRCPCH 1, 2 from...
more