Depression is a mental health condition that can affect behavior, mood, and overall health. It is characterized by extreme sadness, hopelessness, and interest in favorite things or activities. Depression can last longer and can also affect physical health (1).
Depression can begin at any age, most commonly in late adolescence or early adulthood. One out of five teens experiences depression at some point (2). Often, a teen's refusal to interact with people and participate in activities or family gatherings is regarded as rebellious or moody. These can be warning signs of depression that should not be neglected. Instead, parents should observe their child's unusual behavior and offer the needed support to help them deal with depression.
This post will discuss teen depression, the symptoms, causes, and treatment.
What Are The Causes Of Depression In Teens?
Teenagers going through depression may experience different problems in life. The risk factors may vary from teen to teen and therefore, you should take care of them accordingly.
The causes and risk factors behind adolescent depression include (2) (3) :
1. Hereditary: A family history of depression could be one of the reasons behind a teen experiencing symptoms of depression. However, not every teen with a family history of depression goes through the same.
2. Life events: Tragic or traumatic events play a major role in teen depression. Stressful and sad experiences, such as parents' broken marriage, failing to do well in school, breakups, the demise of a loved one, and childhood abuse, can affect a child's mental health. One can feel helpless and hopeless in such situations.
3. Hormones: Hormonal changes or fluctuations can also contribute to adolescent depression. It might cause one to switch between different moods and lose interest in things.
4. Medical conditions: Chronic health conditions or any medical condition can cause a hindrance in the teen's life and prevent them from enjoying the teenage years.
5. External influence: Drug and alcohol abuse may lead to instability in mind and body, affecting a child's mood. School bullying and peer pressure are some contributing factors to teen depression.
What Are The Signs Of Teen Depression?
The signs of a depressed teen that require awareness and attention include (4) (5):
Continuous sadness or extreme sensitivity for long durations such as for a whole week or two.
Loss of interest in otherwise favorite activities or things.
Loss of appetite and staying in the room for the whole day or sleeping for long hours. This may ultimately take a toll on physical health.
Feelings of worthlessness and hopelessness
Dropping of grades in school and lack of interest and concentration in studies.
Constant tiredness and lack of motivation.
Reduced interactions with friends and family.
Suicidal thoughts or thoughts about self-harm.
Seek the support of a mental health specialist in case of the above signs in your teen to avoid adverse circumstances.
What Are The Complications Of Teen Depression?
Teenage depression is one of the mental health conditions that, if neglected, can lead to serious complications. These include (6):
Broken relationships with parents, friends, or loved ones.
Consistent low performance in school.
Recurrent episodes of depression.
Alcohol and drug abuse.
Suicide, which is the third major cause of adolescent death.
When To See A Doctor?
Depression symptoms are less likely to go away by themselves. If it starts to take a toll on the teen's life by interfering with the daily activities or school performance and continues for more than two weeks, it is important to seek the support of a mental health specialist. Depression is known to be a contributing factor to the increasing suicide rate. If the teen starts to have suicidal thoughts or shows any warning signs of suicide, you should immediately take them to a mental health professional.
How is Depression In Teens Treated?
The different treatments available for depression according to the teen's age include (7) (8):
Cognitive behavioral therapy (CBT): It is a form of psychotherapy where the therapist helps the depressed teen overcome the negative thoughts and behavior by talking about and focusing on the stressful topics.
Family therapy: This solely focuses on family support. The family can help the depressed teenager through positive words and encouragement to boost their confidence and make them feel loved and cherished. Teens are most likely to open up to a trusted source; hence, family support is greatly important in dealing with depression.
Interpersonal therapy: This therapy focuses on mending broken relationships with family and friends.
Medication: Antidepressant is a common medication for depression, depending on their extent. It can ease some symptoms of depression and is often recommended with psychotherapy. Psychiatric medications may also be prescribed depending on the symptoms.
School input: Therapy sessions with the school counselor or school psychologist can help focus and overcome the negative and troubling thoughts and feelings.
How To Help Teens Deal With Depression?
There are several ways to help a depressed teen as follows (9):
Provide care and support: The first help should be from the family and friends. A scientific study reveals that parents' support and an empathetic and understanding approach from parents and peers can help reduce the increased levels of depression hormones.
Induce strong social and emotional skills: If parents exhibit a calm and composed attitude towards their teen's misbehavior or mistakes, they will likely for them to feel less anxious and emotionally strong in difficult times. Getting them engaged in extracurricular activities can also help alleviate their sadness and keep their moods uplifted.
Build strong relationships: Regular healthy, and fun conversations can help maintain a strong relationship. A study reveals that when people with depression are surrounded by strong and supportive relationships with family, friends, or loved ones, they feel less anxious and less vulnerable.
Encourage to have a purpose: Most depressed teens lose motivation or a purpose in life. Parents need to have thoughtful conversations with their children and encourage them to open up their thoughts and interests in life. They need to be motivated and helped to achieve their goals.
Teenage depression is treatable upon timely diagnosis. Hence, awareness of the signs and regular observation of their behavior is crucial. Depressed teens need support, understanding and require utmost care and patience. If you find your teen going through depression, call a mental health professional and seek help.
References:
MomJunction's articles are written after analyzing the research works of expert authors and institutions. Our references consist of resources established by authorities in their respective fields. You can learn more about the authenticity of the information we present in our
editorial policy
.
The following two tabs change content below.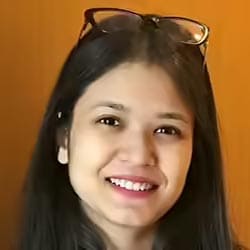 Aneesha Amonz
Aneesha holds a Bachelor's degree in Biotechnology from USTM, Meghalaya and Master's degree in Applied Microbiology from VIT, Vellore. She has worked on different research projects in the field of Food Sciences. In addition, she has an internship experience in Oil India Limited as an R&D project trainee. As a writer at MomJunction, Aneesha ensures her content is engaging and...
more