Teething is the process of eruption of teeth through the gums. It usually begins around six months of age but may begin as early as three months in some babies (1). By the age of two and a half years, the eruption of primary or milk teeth is usually complete, and the toddler has 20 primary teeth with a set of ten teeth on each jaw (2).
The eruption of primary teeth is a mildly painful process and usually causes the gums to develop redness and inflammation (3). Some babies may even feel miserable. The baby's teething discomfort may prompt parents to consider teething tablets for pain relief. But are these tablets safe, and what are their ingredients? Read on to know more about teething tablets' ingredients, safety, and alternatives.
What Are Teething Tablets?
Teething tablets or pellets are homeopathic formulations purported to provide relief from teething pain. Parents can place the dissolvable tablet under the baby's tongue, where it dissolves and provides relief from teething-related discomfort and symptoms. You may also provide the tablet with a few sips of water to older babies.
Teething tablets are made from a variety of ingredients, which are mostly plants or plant-derived compounds. A tablet could contain single or multiple ingredients. The following are some of the common ingredients of teething tablets (4).
Calcium phosphate
Calcium carbonate
Chamomile plant
Coffee extracts
Modified iron phosphate
Silica
Sulfur
Are Teething Tablets Safe For Babies?
The U.S. Food & Drug Administration (FDA)warns against the use of homeopathic teething products, such as teething tablets, since they could contain plants or plant compounds that are toxic (5). Teething tablets may contain plants such as Belladonna and Aconite that are highly toxic and fatal.
Teething tablets could increase the risks of health problems, such as seizures, due to their toxicity. The following are the common toxicity-related signs in babies.
Lethargy
Drowsiness
Excessive sleeping
Difficulty breathing
Skin flushing
Muscle weakness
Constipation
Difficulty urinating
Excessive fussiness
If you have already used teething tablets, stay alert to these signs. Seek prompt medical care if your baby displays these signs since early care could prevent any lasting effects of the toxins.
Safe Alternatives To Teething Tablets
The FDA encourages parents to manage teething without the use of any prescription or over-the-counter medicines (6). The following are some of the safe ways to soothe teething pain in babies and toddlers (7).
Cold wipes: You can use a cold and wet washcloth and wipe the baby's gums with it. The coldness has an anesthetic effect and may also reduce the gums' inflammation (8).
Massaging with a finger: Gently massage the baby's gums with a clean finger and without applying much pressure to subdue the irritation (9).
Teething toys: Cool (not freeze) a teether in a refrigerator for some time and offer it to the baby. Gnawing on teething toys can help reduce the irritation. Use teethers made of solid rubber and avoid those filled with gel or silica since they may accidentally rupture on use (10). You may use mesh teethers to serve small quantities of fruits to older babies. Clean the teething toy before and after each use.
Frozen food: Offer frozen popsicles to babies who consume solids. Cold or frozen food has anesthetic effects similar to cold wipes. Cold food items, such as cold purees and yogurt, also work great. You may offer cold finger foods, such as pieces of vegetables or fruits, to older babies and toddlers (11).
Distraction: Parents can also try distracting the baby each time he/she grows cranky due to teething pain. Trying a fun game or book reading could distract a baby from teething. You can also take note of the time when your baby is most fussy due to teething and use that time for an activity or take the baby outdoors for strolling.
If nothing works to calm the baby, consult a pediatrician or pediatric dentist. Do not use over-the-counter teething gels or medicines since they may contain compounds, such as benzocaine, which may harm the baby (12).If teething pain interferes with the baby's feeding or sleeping routine, a pediatrician may prescribe baby-safe pain relievers. Use the medicine as per the doctor's prescription and do not self-medicate.
Teething is a normal developmental phase that causes discomfort, which is usually harmless. As your baby grows older, they are likely to become tolerant to any teething-related irritation. Parents can easily manage teething symptoms at home through simple interventions without the need for teething tablets.  If teething affects the baby's feeding and sleeping pattern, speak to a pediatrician for safe remedies.
References:
MomJunction's articles are written after analyzing the research works of expert authors and institutions. Our references consist of resources established by authorities in their respective fields. You can learn more about the authenticity of the information we present in our
editorial policy
.
The following two tabs change content below.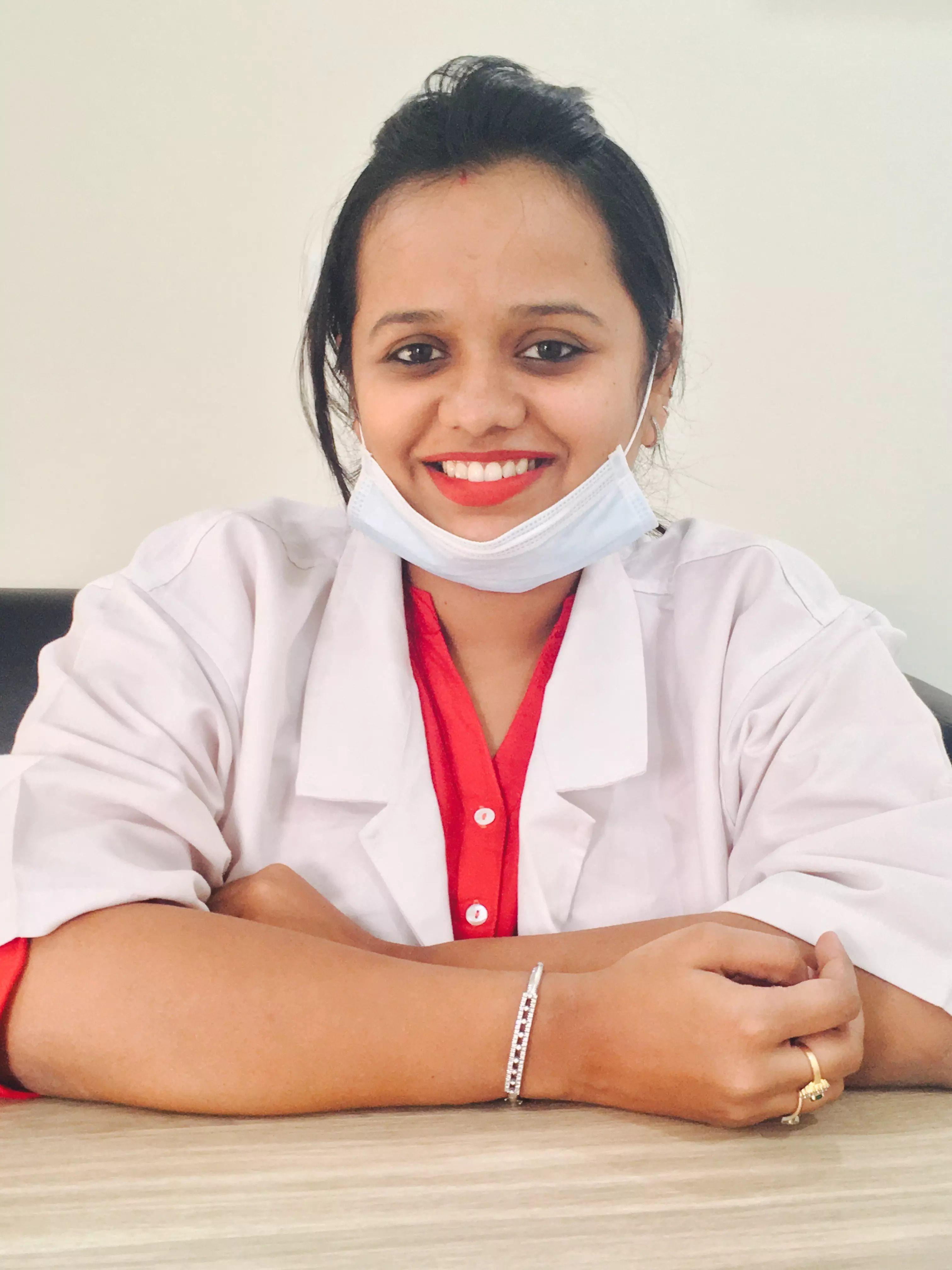 Dr. Ritika Shah
Dr. Ritika Shah is a dental surgeon with more than seven years of clinical experience across various cities in India. During her clinical practice, pediatric dentistry was her particular area of interest, and she constantly thrived to inculcate the latest advancements in the field of dentistry into her practice. Dr. Shah's deep interest in the well-being of babies and children...
more