No amount of preparation is enough for motherhood. We read several books, we talk to our friends and relatives, we take advice from the elderly women in the family, but when reality strikes you, nothing is useful.
I was pregnant for the first time. I read extensively about childbirth and baby care, I talked to my grandmothers, aunts and mother. I took tips from my doctor, and thought I was fully prepared.
But when the little one came into my life, everything was confusing. That's when I realized that each woman's experience is different. My birthing and baby experience is different from my mother's or grandmother's. There is no right way of parenting, there's just your way – the real way!
And this I learnt through my experiences. Here are five of my new-mom experiences where I went by my instincts and they proved to be right:
When I didn't get my baby for the first skin-to-skin: My baby was born four weeks ahead of the due date. He was moved into the incubator immediately after the initial tests. It was strange that the doctor didn't find the first skin-to-skin and breastfeed necessary.
I insisted that I want to be with the baby, hug him and feed him. The nurse tried to talk me out but I wouldn't listen. Back then I didn't know about colostrum and now I am glad that I went by my instinct.
When my baby had jaundice: My son had jaundice after his birth. The hospital suggested that he should be put under phototherapy. Being an advocate of natural therapies, I wasn't happy but agreed to them reluctantly. My baby was put under the light, bare-bodied and blindfolded. That was an unbearable sight for me. I couldn't see my new born being left like that, away from me. Then I talked to the doctor, took my little one home and religiously followed the sunlight therapy for the next few days until the jaundice was gone.
Frequent spitting up: Every time my son had a breastfeed, he would spit-up. It was disturbing as he wouldn't get the required amount of nutrition. Burping wasn't working. When we saw a pediatrician, he termed it acid reflux. The only thing I did was to keep him upright after every feed. In fact, even when feeding him, I would keep him as vertical as possible. After a month of my efforts, the acid reflux disappeared much to our relief.
The food restrictions were hard on my body: New motherhood is not just about the baby but the mother too. The traditional practice in my region has been to feed the mother only with heat-generating foods. After eating those heavily heat-generating foods, I began having problems with urination. Then I deviated from the norms and began taking steps to cool down my body. A couple of days of following my routine and everything was fine.
When I moved away from the traditional baby products: As a follower of natural practices, I decided not to opt for any baby products for my baby to keep him away from toxins and chemicals. For the first month, I stuck to natural ingredients. But then, my baby started developing rashes because of the bath powder. When I was fanatically searching for alternatives, I came across Baby Dove. To begin with, I tried their Rich Moisture Baby Bar, and I was so impressed with their quality and care that I now use their entire range of products — Rich Moisture Baby Lotion, Rich Moisture Baby Wipes and more. Baby Dove products are hypoallergenic and are pH neutral, keeping unnecessary allergies at bay. Baby Dove products comprise one-fourth moisturising cream to keep your baby's skin smooth and soft from the first use itself. What's even better is that these products are safe and developed for daily use. Baby Dove products are also dermatologist and pediatrician-tested.
A mother's journey is not a fixed, well-laid path. It is all thorny and haphazard. You do not know when your baby might spring a surprise on you. And you can face them only through your motherly instincts.
Baby Dove recognizes the unique ability of the mothers to go by their instinct. The brand is a voice of encouragement to all the mothers. And it believes that there are no perfect moms but only real moms.
To know more about Baby Dove and it's range of products click here.
The following two tabs change content below.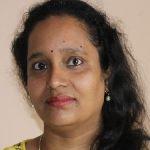 Latest posts by Bhavana Navuluri (see all)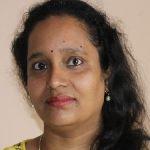 Bhavana Navuluri
B.Com, MBABhavana is the chief editor for MomJunction. She has 16 years of experience in content writing, editing, and management. She was a print media journalist for six years, before moving to online.As the chief editor, she guides her team in writing the most authentic content with no compromise on quality or editorial values.On the academic front, Bhavana is a graduate in Commerce, and has done her Masters in Business Administration, with proficiency in Accountancy, Financial Analysis, Business Economics, Planning and People Management.When not writing or editing, she loves to read (and re-read) English classics or spend time with her two children.