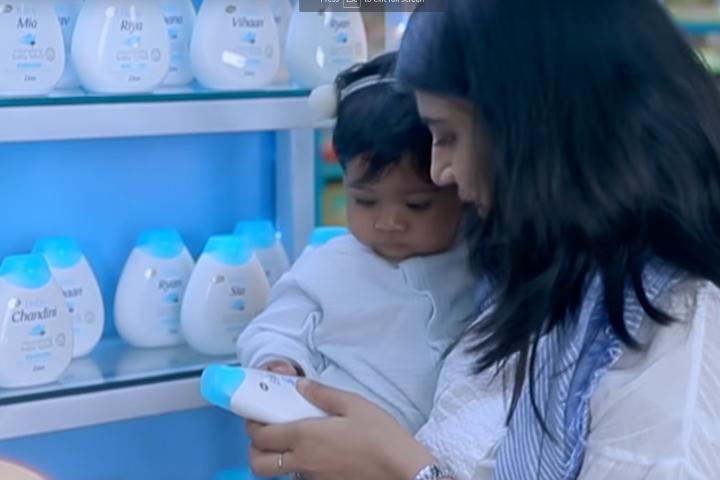 The New Year is here and that means a mommy has a long to-do list. Prepping the house, getting the family dinner in place, finding gifts for the family and friends and specially the little ones.
From booties and tiffins to onesies, we mommies personalize almost everything in our baby's life then why not their own personal skincare products too. Your darling baby deserves the best of everything possible, which is why Baby Dove brings you the gift of personalized skincare in an adorable way, to make it extra special for your little one. Especially in the winters, when harsh conditions can do more damage than usual to your baby's delicate skin.
Check out this cute video by Baby Dove to find out how:
Aren't you all warm and fuzzy inside?
A big shout out to all the mommies with January babies too, you know what you have to add to their birthday wish list now!
Baby Dove is now here to take care of all your skincare needs with products that go beyond mildness to replenish essential moisture and nutrients in babies' skin. With these new personalized packs by Baby Dove, moms can get on with motherhood their way and be confident of giving only the best to their little ones.
A special note to all the mommies who shared the names of your babies with us!
We are soon going to announce the winners of the Baby Dove contest and a few lucky mommies are going to receive this customized New Year surprise by Baby Dove!
We hope you loved the personalized touch by Baby Dove this new year!
You can buy Baby Dove products here.
To know more about Baby Dove, click here.
Comments are moderated by MomJunction editorial team to remove any personal, abusive, promotional, provocative or irrelevant observations. We may also remove the hyperlinks within comments.
The following two tabs change content below.
Latest posts by MomJunction (see all)