Summer can be good and bad news. They are good because the days are long, the mornings are pleasant and the evenings relaxed. But they are not always enjoyable due to the heat and the effect it has on our body. When you have a baby at home, it is double the trouble.
You need to make sure the little one is not affected by the extreme temperatures we have in India. You need to keep him hydrated, put him in loose and breathable clothes, and take every care about his diet.
My baby is ten months old. And I make sure he has water regularly, I also give him fruit juices and buttermilk. He is in cottons all day long. But there is one more thing I am careful about, his skin. My baby's delicate skin is as vulnerable to heat as it is to the cold.
This means that I can't relax even after the winter is over. On the contrary, I am bracing up for the summer. Some of the skin problems a baby can have during summer are:
Prickly heat rash: Sweat causes these rashes that are tiny in size and reddish in color. Babies are likely to get them on the neck, back, armpit and the diaper area where they sweat. The rashes are itchy and they burn.
Diaper rash: Babiesare prone todiaper rashes as the area is often covered, and thus sweat there more than other parts of the body. Diaper rashes are irritating, and the baby might refuse to wear a diaper or cover his bottom.
Dry skin: Yes, your baby can have dry skin even in summer due to the dry, hot winds, especially in the geographical regions where the humidity is low.
Flushed cheeks: The cheeks become red and blushed. And the babies retain that color for a couple of days.
These skin irritations might look minor and are also not a permanent problem. However, the very thought that my baby has to live with them for three to four months (during summer) a year was worrisome.
Then I realized that I need to keep the baby's skin hydrated and fresh throughout the day so that sweat, germs, and infection do not stick to his skin and thrive. But how many times in a day can I give him a bath? Is it practical? Is it safe for him? No.
Therefore, I found a simple solution. I bought Baby Dove's Rich Moisture Baby Wipes.
It effectively removes impurities while instantly moisturize my baby's skin instantly, as the wipes contain glycerine.
I use the wipes to clean the baby's entire body, especially the neck, underarms, genital area, and the buttocks. The wipes are as gentle as water and suitable for as small as newborns so I know can use them on my baby's face and hands too.
Also, I clean the diaper area whenever I have to change the diaper. This keeps my baby's skin clean, smooth, soft and moist.
The best thing is I need not change my regimen even when I am travelling with my baby as the clean-ups are so easy that I can use them in the car itself. Simply pull the individual wipes and close the pack to retain the freshness of the other wipes.
Let me also tell you that Baby Dove wipes are safe as they are hypoallergenic and alcohol-free. Also, they are dermatologist and pediatrician-tested for your baby's safety.
As a mother, I feel good if my baby feels good. I am elated if my baby is happy, and it amuses me to see him enjoying his growing up days. With Baby Dove Rich Moisture Baby Wipes, my summer worries for my baby are long gone. He and I can now have fun together even in this hot weather worryless and carefree.
You can buy Baby Dove wipes here.
Comments are moderated by MomJunction editorial team to remove any personal, abusive, promotional, provocative or irrelevant observations. We may also remove the hyperlinks within comments.
The following two tabs change content below.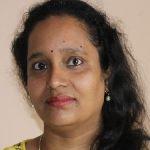 Latest posts by Bhavana Navuluri (see all)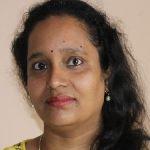 Bhavana Navuluri
B.Com, MBABhavana is the chief editor for MomJunction. She has 16 years of experience in content writing, editing, and management. She was a print media journalist for six years, before moving to online.As the chief editor, she guides her team in writing the most authentic content with no compromise on quality or editorial values.On the academic front, Bhavana is a graduate in Commerce, and has done her Masters in Business Administration, with proficiency in Accountancy, Financial Analysis, Business Economics, Planning and People Management.When not writing or editing, she loves to read (and re-read) English classics or spend time with her two children.