Fair, dusky, or dark, children have smoother and healthier skin than adults. But external elements, such as pollution and weather, can take a toll on their delicate skin.
While the external skin-damaging factors cannot be controlled completely, eating healthy food, having adequate sleep, and following a few tips can help keep it nourished, smooth, and healthy. Read on as we tell you ten useful tips.
10 Tips To Keep Your Child's Skin Nourished
Below are a few skin care tips that might help you keep your child's skin nourished. Although these may not help improve your child's natural complexion, they might help remove dead cells and retain the smooth texture.
However, before trying any of these, remember that some children may be allergic to a few ingredients; thus, a patch test is advised.
1. Apply a mixture of milk and turmeric
Studies suggest that turmeric is effective at reducing acne and improving complexion. The curcuminoids present in turmeric have antioxidant, anti-inflammatory, and skin lightening properties (1).
Mix turmeric and milk and apply the paste gently on your child's face, hands, and rest of the body. Allow it to dry. Wipe the dried paste using a soft wet cloth. After removing the milk-turmeric paste, bathe them without using a cleanser or soap.
2. Apply a mixture of curd, tomato extract, and oatmeal
Mix curd, tomato extract, and oatmeal thoroughly, and apply the mixture all over your child's skin. The natural mixture minimizes blemishes and makes the skin nourished and smooth. Oat powder mixed with curd has moisturizing, cleansing, and antioxidant properties, which might help retain the skin's natural texture (2) (3).
3. Avoid chemicals, and apply natural elements
Avoid applying any chemical product on your child's skin. Using natural elements is an effective way of improving the quality to your child's skin. You could apply pure Aloe vera gel on your child's entire body. Aloe vera helps retain the skin's moisture. However, aloe vera can cause itching, so ensure you do a patch test before applying it on the body or the face (4).
4. Massage your child's skin with coconut oil
Virgin coconut oil has anti-inflammatory and skin hydration properties and might help keep your child's skin nourished and moisturized (5). Massage your child's body with coconut oil. It will not only improve your child's skin texture but may also strengthen their muscles and bones.
5. Include fruits and cereals in your child's diet
Add nutritious fruits and cereals to your child's diet. You can feed them with either raw fruits or fruit juices. Antioxidants in fruits neutralize the free radicals and minimize skin damage to a great extent, thereby nourishing the skin (6).
6. Apply a mixture of turmeric and beetroot
If your teenager is prone to acne and dry skin, mix turmeric powder in beetroot juice, make a thick paste, and apply it to your child's skin (7). Beetroot is known to have acne-reducing properties, and turmeric helps keep the skin nourished and smooth.
7. Apply chickpea flour on the skin
Chickpea flour helps reduce tanning and oiliness of the skin; hence, it can be used as a good anti-pimple agent. It also helps in cleaning and exfoliating the skin to remove dead cells (8).
Mix the chickpea flour or green gram flour in milk or water and apply the thick paste on your child's skin gently. Scrub your child's skin gently. Follow the procedure daily, and you will see their skin glow soon.
8. Keep them hydrated
Drinking a lot of water helps your child stay hydrated. Sufficient water intake flushes out the toxins from the body and brings a glow to the skin. Ensure your child drinks at least eight glasses of water daily (9).
9. Use mint leaves
Take a handful of fresh mint leaves, grind them, and make a thick paste. Anecdotal evidence suggests that applying mint paste on your child's face may help keep the skin nourished, healthy, and soft.
10. Use a mixture of curd and dried orange peel
There is limited research on the benefits of curd on the skin. However, a recent study suggests that curd or other fermented skin products may provide healthy and smooth skin. Also, dried orange skin may help keep the skin moisturized and smooth (10) (11). Prepare a mixture of curd and dried orange peel and apply it to your child's skin.
Follow these tips and ensure your child gets enough exercise and sleep daily, as these play an important role in keeping your child's skin healthy and nourished.
These natural remedies do not contain harsh chemicals, and so, they usually do not have any side effects. However, it is always good to do a patch test to prevent any allergies. These remedies may also take more time to show effect; hence, it is advised to follow these remedies for a month or two to see the results.

References:
MomJunction's articles are written after analyzing the research works of expert authors and institutions. Our references consist of resources established by authorities in their respective fields. You can learn more about the authenticity of the information we present in our
editorial policy
.
1. Hima Gopinath and Kaliaperumal Karthikeyan;
Turmeric: A condiment, cosmetic and cure
; Indian Journal Of Dermatology, Venereology and Leprology (2018).
2. Maryline Criquet, et al.;
Safety and efficacy of personal care products containing colloidal oatmeal
; Clinical, Cosmetic and Investigational Dermatology (2012).
3. Parle Milind and Malik Jyoti;
Curd: A sedative with a bonus bowl of useful side effects
; International Research Journal of Pharmacy (2014).
4. Malik Itrat and Zarnigar;
Aloe Vera: A Review Of Its Clinical Effectiveness
; International Research Journal of Pharmacy (2013).
5. Sandeep R. Varma, et al.;
In vitro anti-inflammatory and skin protective properties of Virgin coconut oil
; Journal of Traditional and Complementary Medicine (2019).
6. Silke K. Schagen et al.;
Discovering the link between nutrition and skin aging
; Dermato Endocrinology (2012).
7. Mohammad Ali Nilforoushzadeh, et al.;
Skin care and rejuvenation by cosmeceutical facial mask
; Journal of Cosmetic Dermatology (2018).
8. Rashmi Saxena Pal , Yogendra Pal, and Pranay Wal ;
In-House Preparation and Standardization of Herbal Face Pack
; The Open Dermatology Journal (2017).
9. Barry M. Popkin, Kristen E. D'Anci, and Irwin H. Rosenberg;
Water, Hydration and Health
; HHS Author Manuscripts (2011).
10. Alexandra R Vaughn and Raja K Sivamani;
Effects of Fermented Dairy Products on Skin: A Systematic Review
; Journal of Alternative and Complementary Medicine (2015).
11. Vinita D. Apraj and Nancy S. Pandita;
Evaluation of Skin Anti-aging Potential of Citrus reticulata Blanco Peel;
Pharmacognosy Research (2016).

Recommended Articles
The following two tabs change content below.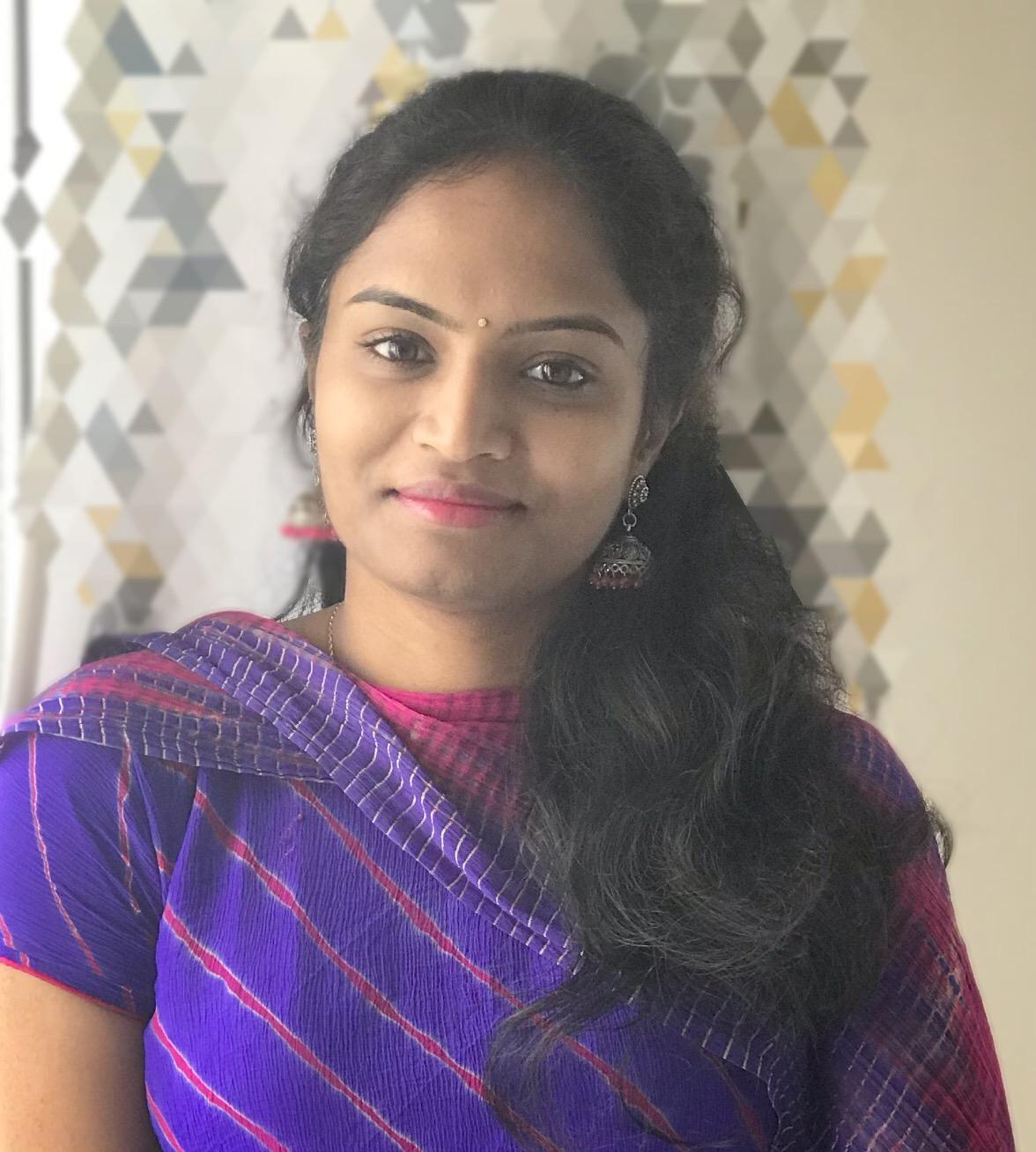 sanjana lagudu
Sanjana did her graduation in Pharmacy and post graduation in management. It was during her first job, she recognized her skills in writing and began working as a freelance writer. Later, she completely moved into content writing and began working as a full-time content writer. Sanjana's articles in MomJunction cover topics related to new parenting and relationships. A fitness enthusiast...
more