You should not lose weight during pregnancy but can avoid excess weight gain, if you are overweight or obese (1). As per the guidelines set by the American College of Obstetrics and Gynecology (2), every pregnant woman needs to gain weight during pregnancy, irrespective of their BMI.
However, the amount of weight gain differs depending on whether the woman has normal weight, is overweight or obese. If you are obese or overweight, you can control your weight gain through healthy eating habits and safe exercises as suggested by your doctor.
Therefore, do not get misled by the internet promises of losing weight during pregnancy. Instead, talk to your doctor and follow their instructions. If your doctor agrees that you are gaining excess weight, then they may ask you to control it. In this post, MomJunction tells you about some safe ways to manage weight during pregnancy.
Why Do Overweight Women Need To Manage Weight During Pregnancy?
According to the UK's National Health Services (NHS), being overweight increases the risk of a miscarriage, gestational diabetes, preeclampsia (high blood pressure), blood clots, postpartum hemorrhage, and heavy babies in the mother.
In the babies, there could be risk of stillbirth or early birth (before 37 weeks). However, these risks are not unique to women who are overweight because they could happen in any pregnant woman (3).
The NHS recommends women not to try losing weight during pregnancy even if they are "very overweight".
The best way to avoid weight issues during pregnancy is to reduce weight before conception. But if you have conceived even as you were trying to lose weight, make sure you are having a controlled weight gain so that you are not crossing the threshold of the recommended weight gain (see the next section).
Safe Ways To Manage Weight When Pregnant
The best approach to deal with excess weight gain is to have a concrete plan and focus on having a healthy lifestyle. If you are overweight or obese and your doctor recommends weight management, you may follow the below ways:
1. Know your weight needs
The amount of weight that you should gain during pregnancy depends on your pre-pregnancy BMI (body mass index). Before you decide to lose weight during pregnancy, it is good to know your threshold for pregnancy weight gain. The below chart helps you know how much weight you can gain (2):
| Pregnancy weight category | Body mass index | Recommended range of total weight gain |
| --- | --- | --- |
| Underweight | Less than 18.5 | 28-40lb (13-18kg) |
| Normal | 18.5-24.9 | 25-35lb (11-15kg) |
| Overweight | 25-29.9 | 15-25lb (6.8-11kg) |
| Obese | 30 and above | 11-20lb (5-9kg) |
Source: Institute of Medicine/ ACOG
According to ACOG, women who are overweight or obese can gain lesser weight than that recommended as long as the baby is growing fine.
2. Understand your calorie requirement
As mentioned in the above table, all pregnant women don't need to gain the same amount of weight. So, you need to know your calorie requirements. Your calorie requirement increases in the second and third trimester.
For women with normal weight, the average caloric intake should increase by around 300kcal/ day during pregnancy. However, it varies depending on your BMI among other things. Therefore, talk to your doctor to understand your specific needs (4).
Don't follow low-calorie diets or rigorous weight loss regimes like intermittent fasting.
[Read: Calories Consumption During Pregnancy ]
3. Eat frequent but small meals
This could help you manage your weight, whether you are pregnant or not. Eating frequent but small meals helps you manage your portion size. This is especially useful during pregnancy when eating a full meal can make you feel sick. Experts advise eating three not-too-big main meals and two to three smaller meals per day (5).
4. Eat healthy food
Losing weight does not mean starving yourself; definitely not when you are pregnant. It means eating healthy. Here are some foods you should eat:
Fresh fruits and vegetables
Cereals and bread made with whole grains
Low-fat milk and dairy products
Foods rich in folate, such as strawberries, spinach, and beans
Unsaturated "good" fats like olive oil, canola oil, and peanut oil
[Read: Is It Safe To Diet During Pregnancy ]
And then you need to avoid some foods, including:
Food laced with artificial sweeteners
Food and drinks that contain sugar or corn syrup
Junk food like chips, candy, cake, cookies, and ice cream. It's okay to cheat once in a while, just don't make it a habit
Salt causes water retention in the body. So, have it in moderation
Unhealthy fats like margarine, butter, gravy, sauces, mayonnaise, and salad dressings
5. Do not eat for two
Pregnancy does not mean you have to eat for two. In fact you do not have to eat for two but eat healthy food. Besides calories and proteins in the required amounts, the body also needs nutrients such as folic acid, vitamin B12, and calcium.
Nuts provide protein while milk and cereals supply the extra calories. Eggs and yogurt are a great source of protein, calcium, and vitamin D. Spinach is high in folic acid and should be included in your everyday diet. Red meat provides iron.
[Read: Vitamin B During Pregnancy ]
6. Exercise
You do not have to stop working out because you are pregnant. Working out is important if you want to manage your pregnancy weight (3) and prepare your body for the delivery.
But talk to your doctor or a trainer specialized in exercises for pregnant women, before you plan your workout regimen. You may have around 30 minutes of exercise four to five times a day. You may try exercises such as:
Yoga
Walking
Swimming
Dancing
Cycling
Do not take up exercises that are taxing. Avoid exercises if you experience any of the following (6):
Vaginal bleeding
Dizziness
Headache
Chest pain
Muscle weakness
Amniotic fluid leakage

Have a medical condition (such as threatened miscarriage, incompetent os, placenta previa or high blood pressure) for which the doctor has specifically advised to avoid exercises 
[Read: Simple Exercises During Pregnancy ]
7. Carry your lunch to work
This way you can avoid eating outside food or junk food. Also, you can limit the quantity of the food you take. Preparing your lunch gives you the freedom to add all the veggies and fruits you want, and avoid the ingredients that may cause unnecessary weight gain.
Accept The Changes
Respecting your body also means accepting what it is. Gaining weight is normal during pregnancy and, in fact, is essential for your baby's health. Just make sure your weight gain is within the limits set by your doctor. Do not resort to any crash diets or take other unhealthy short-cuts to lose weight during pregnancy because that will have an impact on your baby.
[Read: Tips For Losing Weight After Pregnancy ]
Enjoy the journey to motherhood. Love yourself and remember that after delivery once you are settled with the baby you can get back to your fabulous self with some effort and lots of determination. One can start exercises (especially abdominal) six weeks after a normal delivery and 12 weeks after a cesarean section. Routine walking can be done after delivery whenever you can. 
It is imperative to eat healthy even during post pregnancy period especially whilst you are lactating. Again you don't need to eat for two. All you need is healthy diet and exercises. 
Did you try losing excess weight during pregnancy? Do share your story in the comments section below.
References:
MomJunction's articles are written after analyzing the research works of expert authors and institutions. Our references consist of resources established by authorities in their respective fields. You can learn more about the authenticity of the information we present in our
editorial policy
.
The following two tabs change content below.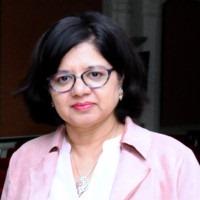 Dr. Sangeeta Agrawal
(FRCOG, MD, DNB, DGO,)

Dr. Sangeeta Agrawal worked in Royal London, St. Bartholomew's, North Middlesex and Barnet General hospitals in London. Currently, she runs her own clinic in Mumbai. She is also attached to Bhatia Hospital, Breach Candy Hospital, Wockhardt Hospital, and Global Hospital. Her areas of expertise include obstetrics and gynecology, involving teenage care, antenatal, intrapartum, post-natal care, painless labor, fertility control, menopause...

more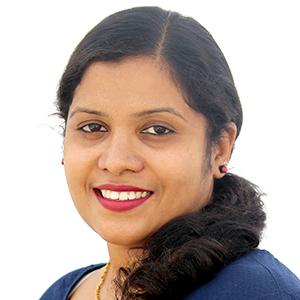 Rebecca Malachi
Rebecca is a pregnancy writer and editor with a passion for delivering research-based and engaging content in areas of fertility, pregnancy, birth, and post-pregnancy. She has been into health and wellness writing since 2010. She received her graduate degree in Biotechnology and Genetics from Loyola Academy, Osmania University and obtained a certification in 'Nutrition and Lifestyle in Pregnancy' from Ludwig...
more