Journaling for kids can be a therapeutic experience because it allows them to record their daily life experiences and helps them express their feelings more vividly. Writing and reflecting can be an important exercise that allows people of all ages to manage their thoughts. Children often deal with several overwhelming emotions that they hesitate to share or find difficult to express. Writing can be a powerful way to vent out these thoughts and clear their minds. It also helps them understand the different situations and develop creative ideas to deal with them.
Moreover, journaling does not always involve writing. Children can express their thoughts in different ways, such as drawing, sketching, or pasting pictures. Read the post to know how journaling benefits children and useful tips on maintaining a journal.
Types Of Journals
There are different kinds of journals for various things. The topics are so varied and interesting that you can play around scribbling your thoughts. Here are some of the common types of journals you can maintain at home.
1. Food journal
If your child is a foodie, they can start a food journal. A food journal can include details such as the pictures of different foods, their nutrients, and what they like about a particular food or if they would want it to be tweaked in any way.
2. Travel journal
If your child loves going out, why not maintain a journal about the places they visited? They can write about visits to the doctor or a weekend trip to the park. Also, they can put in little details such as drawings, leaves, or pictures they take or collect while visiting the place.
3. Art journal
Is your child fond of drawing and painting? Let them have a set of colors and pencils wherever they go to make quick sketches and create a beautiful art journal. They can also make collages and crafts in their journals.
4. Reading journal
If your child is a reader, give them a journal to write their favorite quotes and thoughts about the books they read. These entries might be as long or short as they want and help your child elucidate what they think of a book.
5. Poetry journal
It is akin to a reading journal but one in which your child can scribble poetry whenever something pops up in their head. They can make notes on their thoughts and opinions and combine them to make beautiful poetry.
6. Daily prompt journal
There are prompts for each day in a daily journal for your child has to express their daily thoughts. It is useful when you are trying to make a writing habit and allows children to use their imagination.
7. Feeling journal
Also called a mood journal, it can be used to record different moods of your child through the day. With time, you can sit with your child and study the journal to look for patterns in moods. It helps children express their innermost emotions easily.
Benefits Of Journaling For Kids
There are several benefits of introducing journaling to kids (1).
1. Improves writing and communication skills
As adults, we spend a considerable amount of time composing and sending messages. When children start writing in a journal from a young age, they will communicate better.
2. Develops reading comprehension
Reading is a skill that is helpful at all stages of life. When children start journaling, they begin to associate letters with sounds, words, and images. It will help them develop their reading skills.
3. Makes writing enjoyable
If your children are bored writing in their notebooks, journaling will let them know writing can be fun. They can write something completely different from what they write at school and be happy doing it. Several authors have admitted maintaining a diary from a young age has fueled their love for writing.
4. Encourages creativity
Journaling encourages children to create new things and be artistic. They learn how to think out of the box and be imaginative while filling in daily prompt journals. In other words, writing a journal stimulates their creative side and lets them explore new worlds.
5. Gives new perspective
When children start to document various events, they learn to derive a new perspective and look at the story from another angle. It is a good way to develop self-esteem and empathy in children.
6. Allows meaningful expression of thoughts
When the thoughts of a person are on paper, it becomes easier to express them logically. Putting forward points in a structured manner is an important skill in high school, college, and the workplace.
7. Improves spelling
Practice makes perfect. Writing is no different. The more your children write, the more they acquire mastery over the words. Soon, they will be able to write correct spellings and learn the meaning of a word.
8. Helps deal with emotions
Children often experience emotions that are too much for them to handle. Especially as your child approaches their teenage years, they become secretive as they have to deal with emotional changes. When they have a private journal, they can scribble their thoughts.
Tips For Journal Writing For Kids
Journal writing is beneficial but needs a certain amount of discipline. With multiple commitments in their daily lives, children might not be motivated easily or be overwhelmed to make regular entries in a journal.
We have enlisted some tips to make journaling for kids a fun exercise than a chore and make them more enthusiastic in their entries.
1. Reserve judgment
Do not offer your opinions on your children's journals. It is theirs, and they are free to decorate or use it as they want to.
2. Make your own rules
They can use pencil colors instead of pens or use gel pens to color images. Let them write sideways if they want to. In other words, you can customize your diary any way you want.
3. Let them choose their stationery
Take them shopping and let them decide which journal and what kind of pens, pencils, or colors they want to pick. Giving them the freedom to select their stationery will make them enthusiastic about maintaining a journal.
4. Go with the flow
Your child doesn't need to make entries daily or use correct spellings or language. They could write once a week for months and then decide to write every two hours. It is their choice. Let them go with the flow.
5. Select a cozy spot
Help your child select a spot to make entries in the journal happily. It can be their safe place to write without worrying about someone peeking in.
6. Use decorative materials
Let them use stickers, glitter pens, magazine cuttings, or photographs to make your journal unique and beautiful. Itis also an exercise to improve their creative side. Let them decorate their journals as they want.
7. Create their style
Some children can write in a flowing language, while some prefer drawing and decorating more. Let your child make their entries in whichever way they wish. Encourage them so that they feel motivated to write more.
8. Keep it private
Many children feel uncomfortable writing down what they feel because they fear that their parents might read it. You can take away their concern by letting them know that nobody will touch their journals.
9. Journal with your children
If your children see you making daily entries in your journal, your habit will rub off on them too. They will soon want to sit with you to write in their journals. It works both ways. You also get a push to write daily and avoid mental burnouts.
10. Have fun
The ultimate goal of journaling for kids is to help them relax and look upon their day with a clear perspective. Keep the writing and decorating easygoing and fun so that your children start looking forward to spending time maintaining their journals.
12 Journal Ideas For Kids
Here are 12 amazing journal ideas for children. Each of these prompts helps them think and write creatively.
Which person do you look up to and why?
If you were the President, what would you do?
Where would you like to go for a holiday? What would you like to do there?
What do you want to become when you grow up?
If you could exchange yourself with one fictional character, who would it be and why?
What is your favorite food?
What was your most embarrassing moment?
What is your favorite memory?
What are the three things you are grateful for?
Did you make a mistake today? What was it, and what did you learn from it?
If you could have any pets, including magical ones, which pet would you choose?
What is one thing that always makes you laugh?
Journaling can be a cathartic experience for children. As your child becomes older, you will see them making their diary their best friend. They might even keep it on their body at all times to write whatever comes to their brains at random times.
A journal is a non-judgmental friend who listens to your child's worries and emotions and gives them the help they need. If your child feels comfortable, you can read their journal with them after a few years. They are sure to provide some laughs.

References:
MomJunction's articles are written after analyzing the research works of expert authors and institutions. Our references consist of resources established by authorities in their respective fields. You can learn more about the authenticity of the information we present in our
editorial policy
.
Recommended Articles:
The following two tabs change content below.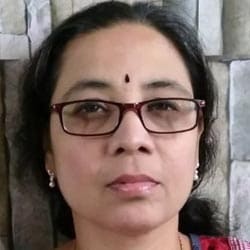 Bharathi V
Bharathi is a content developer and writer with over 20 years of experience in creating original content for e-books, articles, websites, blogs, ads, brochures, company profiles, speeches, business presentations, instructional design and more. She has also edited financial papers and books. She writes kids' education-based articles for MomJunction. Bharathi is associated with The Hindu group of publications in their STEP program,...
more