When I was growing up, my parents put me into a dance school because I couldn't help but copy the dance moves of famous Bollywood numbers! But next to my dance school, harmonium classes used to go on and I was absolutely fascinated with the sound that used to come from there. I always had the desire to pick up the harmonium but never actually told my mother I wanted to, letting that desire fade away as time passed by.
So, when the time came for me to enroll my daughter in extracurricular classes, I wanted to go beyond her obvious talents and recognize the ones she doesn't talk about. Why? Because children these days have multiple interests! Their ever-growing curiosity and willingness to try something new every day means that the scope of their talents is practically endless! They have the constant desire to do more. Their passionate hunger drives them forward to dab their hands at things that might be vastly different from what they're already excellent at. And I wanted to give my daughter the opportunity to do everything she wants to. No matter how wildly varying her interests are!
However, finding out that unobvious talent can be a bit difficult as I discovered. Luckily for me the problem of recognizing my daughter's hidden talents was solved soon enough and that too with help from an unexpected source – Horlicks!
Horlicks recently took the initiative to discover a child's unobvious and surprising talents with their Passion Pathshaala! The health food drink brand has taken upon itself the task to show parents that their children are not only an expert of one talent but of many!
They launched a touching video in this regard, which really moved me and convinced me that I needed to understand that even my daughter may have the hunger to do more, just like I did when I was her age.
In the video you can see how Horlicks conducted a one of a kind workshop called Passion Pathshaala, which showed that children can indeed pursue different passions. They selected a bunch of kids proficient in different skills. At the end of the mentorship program, the parents were called in for a function where they could see their children perform.
Much to the surprise of the parents, the kids had picked up a new talent at the workshop, which they showcased in their performance! The parents were pleasantly surprised to see their kids perform an art they weren't expecting. The karate girl danced while the painter boy sang, making their parents more proud than they already were!
In my opinion Horlicks has done a great job byproviding parents a platform to discover another passion their children have. As this, in turn, can be help children satisfy their hunger to do more every day. As a parent, you should try doing the same – giving wings to every dream, every passion your child has. And if you're having a tough time discovering that, you can take Passion Test* to find out, just I like I did for my daughter!∗She too is a natural dancer but has immense love for painting.
The Passion Test is a detailed questionnaire with the help of which you can find out your child's key areas of interests. This knowledge will be help you in giving your child the opportunity pursue and polish other talents that they may have! Take the Passion Test* here to know about the multiple passions and talents of your child.
Disclaimer: The passion test has been designed and provided by iTrust. GlaxoSmithKline Consumer Healthcare Ltd.(GSK) makes no claims, promises, or guarantees about the accuracy, completeness, or adequacy of the contents/results of this test/counselling which are for information purposes only.
Disclaimer: The views, opinions and recommendations expressed in this article are solely those of the author
The following two tabs change content below.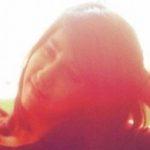 Latest posts by Tanya Arora (see all)