Toddlers often have varying emotions that may manifest through actions. One of the several actions that parents may observe is hitting. A toddler may hit others due to frustration or for reasons that may seem indiscernible. Despite the embarrassment and annoyance it causes, there are usually relevant reasons for a toddler hitting objects or others.
Read on to learn why toddlers hit, tips for dealing with the behavior, and how not to react if your toddler has a habit of hitting.
Reasons Why A Toddler Hits Others
Parents must know that when a toddler hits, they do so without any bad intentions (1). Toddlers between the ages of 18 and 36 months become increasingly aware that they are individuals and begin to ascertain their needs and wants. They try to communicate but usually lack the ability to express their feelings and tend to throw tantrums, leading to hitting and biting (2).
Below are the various reasons why toddlers hit others.
A form of communication: Hitting is often a toddler's way to communicate. Toddlers have well-developed motor skills but lack adequate language skills to express their emotions. It may lead to situations that cause frustration, causing the toddler to resort to hitting objects or others around them (3). In such cases, parents may spot a trigger or a potential cause, such as a person or an event, which leads to the toddler hitting others.
Trying out new things: Toddlers have better motor skills than infants, and these skills continue to develop. The newfound ability to move arms and legs with improved dexterity could be fascinating, especially for younger toddlers. It could cause some to experiment with cause and effect by hitting any object or person within their line of sight (1).
Having a bad day: Many toddlers hit or bite when they are having a bad day or are frustrated by the situation or people around them (4). Since toddlers are still not adept at expressing themselves adequately, they tend to become slightly aggressive when sad or upset.
Temperamental nature: It is not uncommon for toddlers to be fussy and temperamental, showing stubbornness and tantrums. These emotions may lead to aggressive actions and behavior, including hitting others. A common reason for this is toddler's inability to adapt to situations and accept changes since they are still young.
Lack of self-control: Toddlers could hit, kick, or bite others due to insufficient self-control and lack of restraint in acting on their emotions (2). The toddler may also not realize that the action is wrong, despite the parents telling them about it many times. The common reason behind it is that the toddler is still young to understand ethics and socially appropriate behavior sufficiently.
Hyperactive child: Most children with neurodevelopmental disorders, hit people because they have lots of energy which needs to be channelized.
Tips For Dealing With A Hitting Toddler
Hitting others is not acceptable at any age, and this should be taught young. Here is how you could deal with the situation if your toddler is hitting others (2)(3).
Manage the triggers: In most cases, you may be able to tell the cause or trigger for the toddler hitting others. Check if the toddler just argued with a sibling or if the toddler is upset with an event or person. Identifying the trigger could let you manipulate it to make it less frustrating for the toddler. For instance, if your toddler hits your sibling often for a toy, taking away the toy or providing separate toys may help you resolve the problem before it leads to hitting and tantrums.
Provide alternatives: Find alternatives to channel your toddler's energy and desire to exercise their motor skills. For instance, provide them with toys that are meant for hitting or pressing, such as a stress ball. You may also teach them alternative behaviors, such as clapping their hands or counting numbers instead of hitting.
Offer emotional support: An effective way to resolve their hitting habit is to be there for them emotionally. Toddlers often feel insecure due to changes in their environment or to the constant stress of a routine. Provide emotional support by speaking to your toddler whenever they seem distressed by a change or seem to be on the verge of a breakdown. Discuss what your toddler feels. Provide them with options so that they can choose the best way to ease their anxiety instead of hitting.
Teach ways to handle a situation: If your toddler hits others out of frustration or due to an inability to solve a problem, calm them down and teach them to solve a problem. For example, if you notice your toddler hitting others when they don't get a toy, teach them to ask for it using "please." If they dislike a change or a rule, teach them to say, "I don't like it." The objective is to teach the toddler to use speech to express their emotions instead of hitting others.
Try distraction: If you sense your toddler is about to hit someone, prevent it before it begins. The best way to do so is by distracting them. If your toddler is in a bad mood or irritable, ask them to give you a hug, play music, play a game, or try any other distraction that can take the toddler's mind off the trigger.
Take away from the situation: If things seem out of control, take the toddler out of the situation or place. Do not give a time out since the toddler may return and resume hitting. Instead, gently hold the toddler's hand, distract them, and take them to another spot. Provide the toddler with an alternative activity once you move them to another place.
Check for any influence: If your toddler continues to hit despite all your efforts, check if the toddler is learning it by observing someone. You may check if the toddler picked up the habit of hitting by observing a friend at daycare. Ask your toddler's siblings about it, too. In some cases, toddlers may do so by copying a character they watch on television or other forms of visual media. You may check if the toddler's actions are a result of a wrong influence.
Behavior therapy: Behavior modification therapy helps in changing the behavior. Visit a nearby counselor for assistance.
What Not To Do When Your Toddler Hits
The following reactions to a toddler's habit of hitting must be avoided since they may exacerbate the behavior instead of curtailing it (3).
Hitting or spanking the toddler
Losing your cool or getting angry
Punishing the toddler with a time out
Telling them they are bad
Restricting food or playtime
Suspending communication and conversations with the toddler
Ignoring the toddler as punishment
Toddlers are undergoing a transition phase in their growth and development. Keeping up with the rapidly occurring changes coupled with their inability to express their strong emotions can make them aggressive, causing them to hit others. As parents, you need to stay calm and understand them as this reduces their aggression and channelizes their emotions better. Although the habit may come across as troublesome, most toddlers outgrow the habit as they learn to communicate through speech better.

References:
MomJunction's articles are written after analyzing the research works of expert authors and institutions. Our references consist of resources established by authorities in their respective fields. You can learn more about the authenticity of the information we present in our
editorial policy
.
The following two tabs change content below.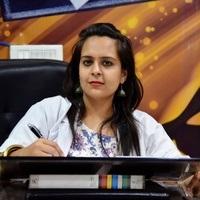 Dr. Neha Mehta
()

Gold medalist Neha Mehta is an RCI-registered psychologist, certified relationship and child psychologist, and a well-known parenting coach practicing in Haryana. She has ten years of experience in the field of counseling. Dr. Mehta has completed her Bachelors in medical sciences from Delhi University and Masters in clinical psychology from Amarjyoti Rehabilitation and Research Centre, Delhi. Later, she did a...

more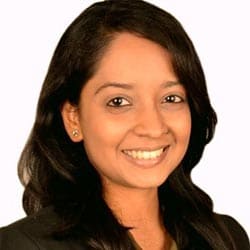 Dr. Meenakshi Maruwada
Dr. Meenakshi is a dentist and a passionate writer with over eight years of experience in dentistry and four years in writing. She started her career as a dentist with a dental chain in Mumbai and soon rose to lead the clinic as a Head Dentist. She then switched to working for two start-ups in healthcare, before beginning her own...
more