Tooth brushing is a vital dental care activity that promotes oral hygiene. But how to get a toddler to brush teeth if they don't like it? According to experts, parents should start brushing their toddler's teeth twice a day when their first tooth appears to keep the gums and teeth healthy. Healthy baby or primary teeth help the child chew, enable speech development, and guide permanent teeth into an appropriate position (1) (2) (3).
Keep reading to learn how to keep your toddler's teeth clean and healthy with practical tips to tackle a toddler resisting tooth brushing.
How To Brush Your Toddler's Teeth?
It is recommended to use a wet cloth to clean your baby's gums before their first tooth erupts. Once they have at least one tooth, you can begin brushing their teeth by considering the following points (4).
1. Select the appropriate toothbrush
Parents can use a silicone finger toothbrush to brush their baby's teeth. You may also use a conventional toothbrush meant for toddlers. These toothbrushes are made for young children and have a small head with soft bristles (5).
Toddler toothbrushes need to be replaced every three months or earlier because children in this age group tend to chew their toothbrushes during their brushing exercise (4).
2. Choose a toddler toothpaste
It is largely believed that toothpaste is not advised for toddlers up to the age of three years. However, it is a myth. Using toothpaste with fluoride helps protect the child's milk teeth.
According to the American Dental Association (ADA), a rice grain-sized smear of toothpaste is recommended for toddlers up to three years of age (6). From three to six years, you must use no more than a pea-sized amount of fluoridated toothpaste.
3. Use the right brushing technique
Parents can use a circular motion on the toddler's teeth to clean its surfaces. Parents can tilt the toddler's head slightly backward to enable better access while brushing their teeth (4). Make sure you gently brush all the surfaces of the teeth and gums. Ask the toddler to spit out the toothpaste after brushing. It is recommended that you brush your toddler's teeth twice a day, once before bedtime and morning.
It is recommended to supervise the toothpaste application for toddlers as they are often tempted to lick or eat it. For this reason, it is recommended that parents apply the toothpaste on their child's toothbrush until they are six years old (2).
Why Do Toddlers Resist Brushing Their Teeth?
It is common for toddlers to resist brushing their teeth. Toddler resistance and defiance may arise from the stage of development they are undergoing. They are trying to find their independence and ascertain their newfound autonomy (7). This defiance and resistance come out during many activities, including brushing teeth, leading to a power struggle with parents. Another reason for toddlers to resist tooth-brushing is that they find it boring. Adequate patience and tactics can help you brush your toddler's teeth with less resistance.
How To Get A Toddler To Brush Their Teeth?
Here are some fun ways to get your toddler to brush their teeth.
Sing a tune: A good way to get them to brush their teeth is by singing a fun song to go with the activity (8). Songs such as 'Healthy Teeth, Healthy Me: Brushy Brush' from Sesame Street or 'This is the way we brush our teeth' are wonderful, catchy songs that are sure to make your toddler groove to the tunes while brushing their teeth. The Internet is full of such fun songs and videos that you can try.
Incentivize your toddler: Appropriate incentives given to children work as positive reinforcement. This method is routinely used to potty-train them or teach them to eat during meal times. You may use stickers to reward your toddler for brushing without resistance for a week. You may also make homemade cardboard medals that you reward with a lot of fanfare. These incentives keep your toddler constantly motivated to brush their teeth with enthusiasm.
Involve your toddler: If your toddler is keen on brushing their teeth themselves, involve them in the act. Watch them brush their teeth and suggest how they can brush better. Many parents use two toothbrushes to brush their toddler's teeth — one held by the toddler and one held by the parent. Toddlers cooperate when they are involved in brushing and tend to display less resistance.
Brush with your toddler: Setting the right example is a great way to get the child to learn good habits. Brush your teeth along with your child and they will pick up the right technique and understand the importance of brushing their teeth twice a day. Once brushing twice a day becomes a part of your toddler's daily routine, their resistance towards the activity will automatically reduce.
Smile and make it a fun time: Brushing need not be boring and dreary. Keep up the fun quotient with 'accidentally' brushing your toddler's nose with water or singing with a mouthful of toothpaste foam.
Take the help of a dentist: It is normal for children not to listen to their parents but will take the word from an expert. Getting your child's pediatric dentist to reinforce the importance of brushing could positively impact the toddler.
Practice through play: Kids love to pretend to play, and this is a good way to teach them how and when to brush. Practicing to brush during playtimes when your toddler is receptive can help make brushing a part of their daily routine easily (8).
Allow them to lead: Toddlers like their newfound independence and want to perform all activities. If they resist brushing by you but are keen on brushing themselves, give them the toothbrush and guide them on how to brush. However, supervise the amount of toothpaste that goes on their brush.
You may avoid toothpaste initially: Some toddlers do not like the taste of toothpaste and might refuse to brush for this reason. If your little one does not take toothpaste well, brushing with plain water is good initially. However, you can slowly introduce a smear of toothpaste to get them used to it.
Use a special toothbrush: Child-friendly toothbrushes come in different variants featuring movie characters, lights, cartoon characters, and other fun features. Buying special toothbrushes with their favorite character makes brushing attractive to them. It ultimately motivates the toddler to brush their teeth twice a day since they believe it is time to play with their favorite character.
Although milk teeth are temporary, they are vital to ensure healthy eruption of permanent teeth later in childhood. It is recommended that you brush your toddler's teeth at least twice a day to keep them free from cavities. The cavities in young teeth can be as damaging as in adult teeth. Parents must choose the right toothbrush, put an appropriate amount of toothpaste, and use the right technique for the correct care of the toddler's teeth and gums.

References:
MomJunction's articles are written after analyzing the research works of expert authors and institutions. Our references consist of resources established by authorities in their respective fields. You can learn more about the authenticity of the information we present in our
editorial policy
.
The following two tabs change content below.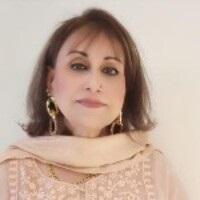 Dr. Dur Afshar Agha
(MS)

Dr. Dur Afshar Agha is a consultant pediatrician with decades of experience in various medical facilities both in Pakistan and Saudi Arabia. She has headed the Department of Preventive Pediatrics at the prestigious, Children's Hospital and Institute of Child Health in Pakistan and is a life member of the Pakistan Paediatric Association. She has also completed her Post Graduate Program...

more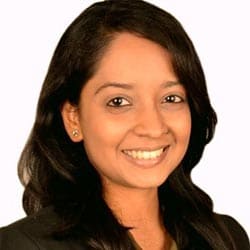 Dr. Meenakshi Maruwada
Dr. Meenakshi is a dentist and a passionate writer with over eight years of experience in dentistry and four years in writing. She started her career as a dentist with a dental chain in Mumbai and soon rose to lead the clinic as a Head Dentist. She then switched to working for two start-ups in healthcare, before beginning her own...
more