A toothpaste pregnancy test is a traditional DIY test to know if you are pregnant. The popular belief is that if toothpaste reacts to urine, it indicates that you are pregnant. Although a cheap alternative to home pregnancy kits, the results cannot be guaranteed, and their accuracy is not scientifically proven.
Read this MomJunction post to learn about toothpaste pregnancy test, and how it is thought to work.
How Is The Toothpaste Pregnancy Test Done?
This DIY test does not need any elaborate preparation. You may need a sample of urine, the usual white toothpaste, and a small cup to check the reaction.
Squeeze some toothpaste into an empty cup.
Collect urine in a separate cup, and slowly add a few drops into the cup containing the toothpaste.
Wait to see the reaction.
If the toothpaste changes in color, or fizzes, it is believed that you are pregnant.
How Does The Toothpaste Pregnancy Test Work?
Experts have their doubts about the test's validity and believe that the ingredients in the toothpaste react with hCG pregnancy hormone in the urine. It is likely to work similar to a regular pregnancy test.
Theoretically, any reaction that combines urine and toothpaste may give out foam because of the acidic nature of the urine. And it may not be the hCG in the urine. To find if the result is because of the hCG, you may ask your partner to try it too. If there is no such reaction, you might take it as a positive test. However, you can only confirm it through a pregnancy test kit or a blood test in the hospital.
Toothpaste contains calcium carbonate, which on reaction with acidic urine, gives out carbon dioxide that foams. The more acidic the urine, the higher the fizz.
The urine pH is typically acidic and ranges between < 6.0 to 7.5. The toothpaste's acidity ranges from very acidic to very basic. The results of toothpaste pregnancy test depend on the pH levels of urine and toothpaste involved.
bHCG is produced from placenta cells after fertilization but small quantities are produced from other parts of the body like pituitary gland, liver, colon and tumors. After conception the amount of bHCG increases gradually.
You can only back it up with a home pregnancy test kit.
How Accurate Is The Toothpaste Pregnancy Test?
The toothpaste pregnancy test is not accurate or a reliable way of confirming pregnancy. It is just one of the fun DIY pregnancy tests you may try. There is no evidence to say that toothpaste could detect hCG hormone.
If the test result does not fizz, it might be due to less acid content in the urine.
When Should You Take The Home Pregnancy Test With Toothpaste?
Any pregnancy test should be taken the first thing in the morning as the urine is relatively concentrated at this time (1).
Also, wait until a week after your missed period for accurate results (1). This may apply for a toothpaste pregnancy test too.
How To Read The Toothpaste Pregnancy Test Results?
Positive result shows a change in color or fizz, which is thought to be a response to the hCG hormone.
Negative result shows no reaction, and the mixture remains intact and does not fizz.
Alternative Options To Test For Pregnancy
You may consider over-the-counter pregnancy test kits available at pharmacies or online. Your doctor can also check for pregnancy in the clinic, taking your blood and urine samples, or via ultrasound.
Home pregnancy tests: They are affordable, reliable, and provide results in a few minutes. They detect the presence of the hCG hormone in the urine (2). Sometimes, they might result in false-positive or false-negative test results. To get an accurate reading, you may consider taking a urine pregnancy test at least one week after a missed period and with the first sample of urine in the morning.
Clinical pregnancy tests: Your doctor may recommend a blood test and urine test, or either of them to detect the pregnancy. A urine test works similar to the home pregnancy test, but the sample is sent to the laboratory for testing. Blood tests are of two kinds—qualitative (checks the presence of pregnancy hormone) and quantitative (detects the amount of hCG hormone) (3).
When To See A Doctor?
If you doubt that you are pregnant, it is better to consult a doctor. You may also start experiencing early pregnancy symptoms such as abdominal pain, fatigue, food aversions, morning sickness, sore breasts, vaginal bleeding, irregular menstruation and more that could signal a pregnancy.
Once your doctor confirms your pregnancy using urine tests, blood tests, or an ultrasound, you would be given prenatal care (4).
A toothpaste pregnancy test may not be the right test to confirm your pregnancy. Go for standard methods and consult a doctor. In case you have an unplanned pregnancy, you need to have results that you trust.
Early prenatal care is key to preventing mother and fetus complications during pregnancy.
Recommended Articles
The following two tabs change content below.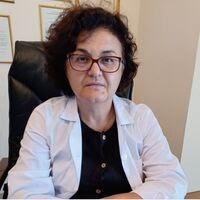 Dr. Irene (Eirini) Orfanoudaki
(PhD, MD)

Dr. Irene (Eirini) Orfanoudaki is a gynecologist-obstetrician, having a private practice in Heraklion, Crete, and collaborating with private health clinic 'MITERA' - Euromeda in Heraklion. With more than two decades of experience as a gynecologist-obstetrician, she specializes in ultrasound, colposcopy, minimal and advance gynecologic surgery, aesthetic gynecology, fertility consulting, menopause consulting, operative obstetrics, high-risk pregnancy, normal deliveries, antenatal, intra-parum, postnatal...

more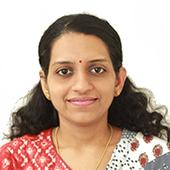 shreeja pillai
Shreeja holds a postgraduate degree in Chemistry and diploma in Drug Regulatory Affairs. Before joining MomJunction, she worked as a research analyst with a leading multinational pharmaceutical company. Her interest in the field of medical research has developed her passion for writing research-based articles. As a writer, she aims at providing informative articles on health and pharma, especially related to...
more