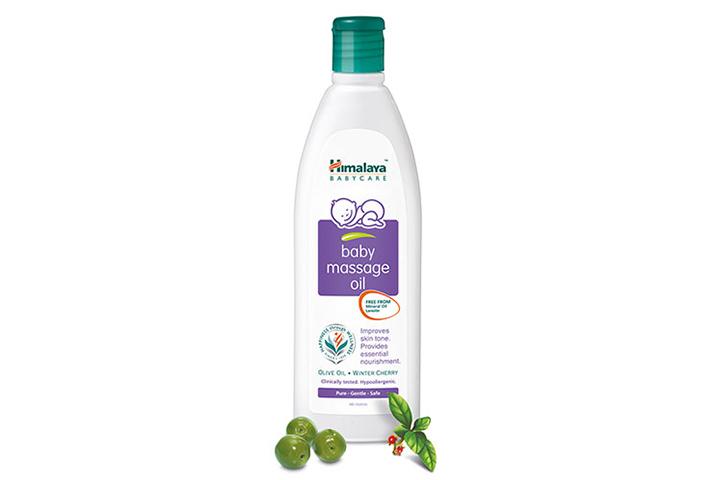 Your baby's skin is the softest thing you know on earth. But did you also know how natural oils do good to your little one's skin? You don't want to expose her skin to harsh chemicals and toxins.
To keep your baby's skin radiant, supple and well-nourished, you can rely on quite a few natural oils. All you need to know is which ones are the best for your baby. Here are our top picks that are sure to condition your baby's skin:
1. Winter Cherry:
Winter Cherry has found its use in Ayurveda since times immemorial. Known as the Indian Ginseng, its Sanskrit name is Ashwagandha. While the benefits of winter cherry are enormous, among children it is especially known for:
Improving immunity
Building muscle strength
Improving concentration and mental strength
2. Olive Oil:
Olive oil is widely used for massaging babies.
It can increase the permeability of the skin and make your baby's skin supple.
Olive oil contains polyphenol which helps in stronger cell walls. It also increases the elasticity of arterial walls, protecting us against various heart conditions.
Its antioxidant properties slow down the aging process. Therefore, it is extensively used in cosmetics. No wonder, it keeps your baby's skin super healthy and shiny.
It is safe to use so long as your baby has no allergies, cuts, rashes or eczema. As olive oil makes the skin permeable, moisture could leave the skin faster and it susceptible to dryness or flakiness.
While there are several baby massage oils in the market, Himalaya's Baby Massage Oil stands out for its perfect blend of winter cherry and olive oil. The oil helps in boosting your baby's growth and development. It has been clinically proven to be mild enough to be used for babies. The light and non-staining nature of the oil is great for use before bathing as a massage oil and as a moisturizer after a bath.
3. Almond Oil:
Almond oil is great for your baby's skin. It contains vitamins A, D and E, fatty acids, and minerals such as zinc, potassium, magnesium and calcium. It helps your baby's skin in the following ways:
Repairs dry skin.
Makes skin glowing and smooth.
Softens and nourishes your baby's skin.
Reduces skin inflammation.
It is good against eczema or skin allergies.
Strengthens your baby's muscles.
Good for blood circulation.
When applied to the head, almond oil promotes your baby's hair, removes dandruff and cradle crap.
Helps development of bones, nourishes the nervous system and boosts immunity.
That's why Himalaya Gentle Baby Soap brings you the goodness of almond oil and olive oil in one box. The Gentle Baby Soap keeps your baby's skin nourished, healthy and glowing. It is ideal for daily use and is free from artificial colors.
4. Sunflower Oil:
Sunflower oil is one of the highly recommended oils for babies. Apart from the edible properties, sunflower oil is great for your baby in the following ways:
Nourishes your baby's skin.
Helps in reducing inflammation.
Is rich in vitamin E and acts as an antioxidant. It helps in regenerating cells.
Heals scars quickly and gives a healthy glow to the skin.
5. Castor Oil:
Castor oil has multiple benefits for your baby. It helps in:
Moisturizes skin
Relieves sore muscles
Relieves your baby from diaper rashes
Helps treating fungal infections
The anti-inflammatory, antibacterial and anti-fungal properties of castor oil are well known. Himalaya's Nourishing Baby Soap provides the perfect combination of castor oil and sunflower oil blended with the goodness of honey and milk.
Comments are moderated by MomJunction editorial team to remove any personal, abusive, promotional, provocative or irrelevant observations. We may also remove the hyperlinks within comments.
The following two tabs change content below.