Does your seven-month-old ball of energy enjoy sitting upright with support? Are you looking for some toys for 7 month old to entertain her and develop her cognitive skills at the same time? If you said yes, consider reading our post below.
A seven-month-old baby can crawl on her tummy, sit upright with support, recognize her regular toys and familiar people, and is more responsive to your actions. So buying her some colorful, interactive, and sound producing toys can help boost her development, motor skills, sensation, and identification abilities. Scroll down for some wonderful toys for 7 month old baby that your little bundle of joy is sure to enjoy.
5 Interesting Toys For 7 Month Old Baby:
1. Fisher-Price Laugh and Learn Crawl Around Car: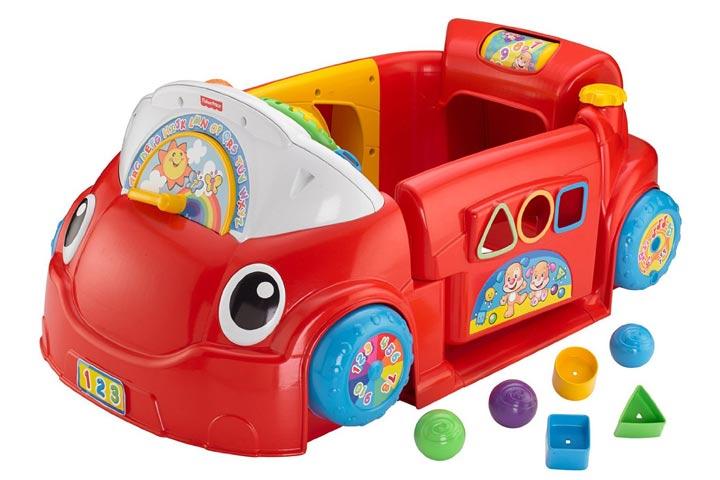 Cars and other moving objects attract babies. Fisher-Price's Laugh and Learn Crawl Around Car can be one of the best toys for a 7 month old. Your baby can sit in the stationary car with support and enjoy listening to songs and tunes. The toy offers greater than 75 wonderful tunes, songs, and phrases. The interactive dashboard of the fun toy possesses lights, fun sounds, and interesting activities for babies. The toy introduces your baby to letters, colors, greetings, and initial words.


[ Read: Toys For 8 Month Old Babies ]
2. Fisher-Price Laugh & Learn Tap 'n Learn Hammer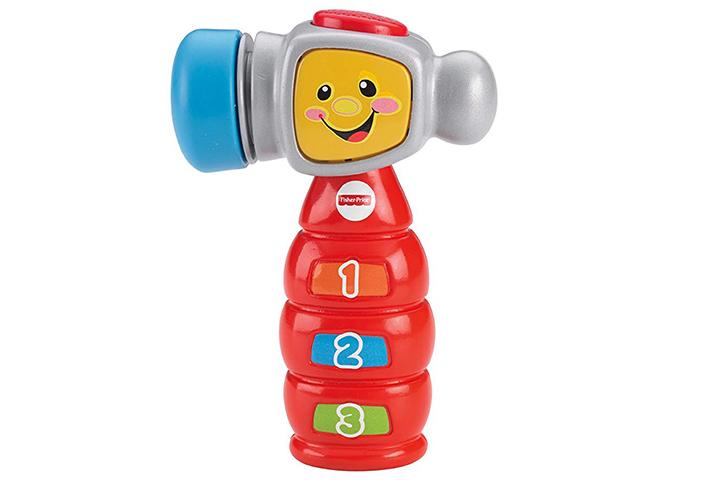 Tapping the musical hammer activates playful songs and music. The hammer has a learning mode and a playing mode with over 20 songs, phrases, and tunes. The hammer acquaints the baby to the concept of cause and effect. The volume control allows parents to adjust the loudness of music and facilitate quieter play.


[ Read: Learning Activities For 7 Month Old Babies ]
3. Unetox Baby Crib Activity Spiral Wrap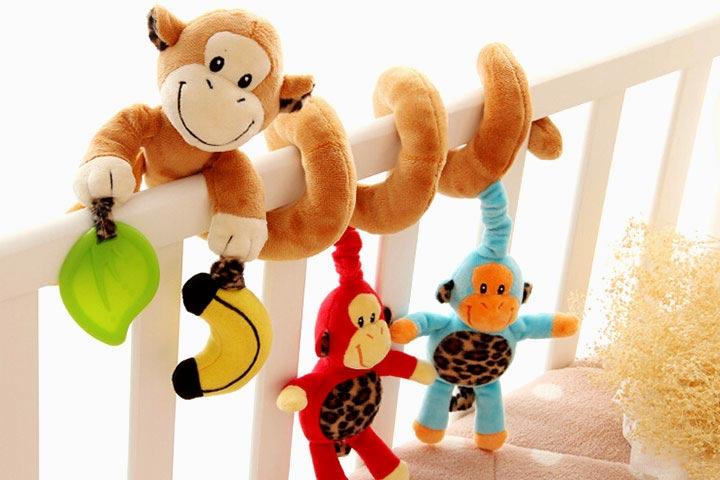 The brown monkey spiral wrap is a super soft, plush, and engaging toy for a seven-month-old baby. It is suitable for your baby's car seat, stroller, and bed. The fun toy helps develop tactile senses, vision, grasping, and improves hand-eye coordination in babies naturally. The adorable toy also entertains your baby with engaging squeaky and rattling sounds. Hang the toys on your baby's bed or stroller and encourage her to pull and squeeze them.


4. Goodscene Interesting Discovery Penguin 5-Note Xylophone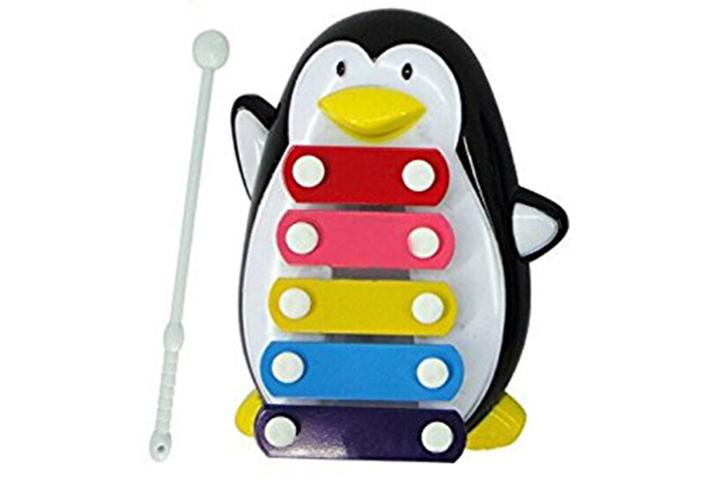 This penguin-shaped xylophone is a musical toy that will entertain your seven-month-old baby with its melodious notes. Each metal piece makes a different sound and will leave the baby fascinated and entertained.


[ Read: Best Teething Toys For Babies ]
5. Rolimate Colors Wooden Ring Stacker Toy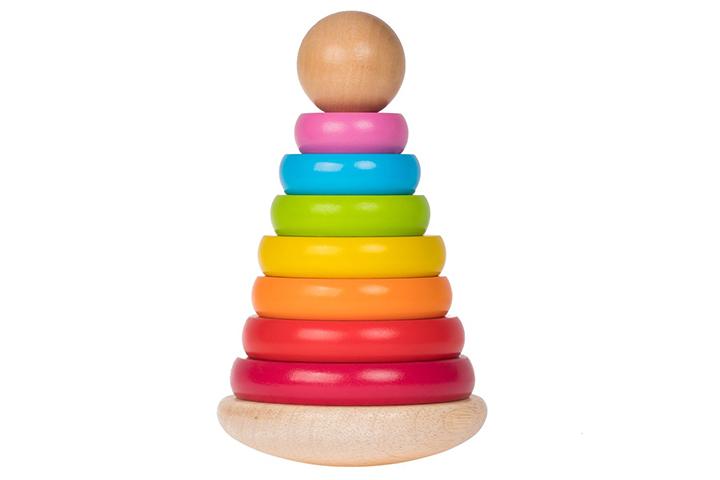 Rolimate Colors Wooden Ring Stacker Toy can be an apt fun toy for 7-month-old babies who are attracted to colors. The educational toy possesses non-toxic paint, so it is safe for your dear little angel to play with it. The wonderful toy stimulates your 7-month-old's thinking ability and acquaints her with rainbow colors. The toy aids in the development of the baby's eye-hand-brain coordination. You can also teach your baby sizes, by showing them how to stack the rings in the tower with the largest ring at the bottom and smallest at the top.


[ Read: Ways To Ensure Toy Safety For Babies ]
Did you get any of these toys for 7 month old baby? How did she enjoy playing with them? Tell us about it here. Leave a comment below.
Recommended Articles:
Comments are moderated by MomJunction editorial team to remove any personal, abusive, promotional, provocative or irrelevant observations. We may also remove the hyperlinks within comments.
The following two tabs change content below.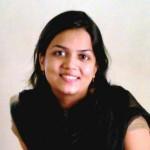 Latest posts by Manjiri Kochrekar (see all)