Jump to:
By the time your little girl is eight years old, she would've played with a lot of dolls. An eight-year-old girl has a better understanding of concepts such as time and speed, knows the difference between reality and fantasy, and can also understand your point of view. In spite of all the physical and cognitive development and growth, the little girl is still a child and loves to have new toys.
If you are looking for the best toys for girls aged eight, nine, and ten, then you have come to the right place. MomJunction has created a list of the best toys you can buy for girls aged between eight and ten.
16 Toys For Eight-Year-Old Girls
This list is exclusively for the different toys you can buy for your eight-year-old daughter, niece, or granddaughter. No games, no drama!
Three years old or eight years old, a few girls will always love their dolls. And they like getting a new one once in a while. So if you want to make your little one smile, get her the American Girl figurine collection by Mega Construx. The best part about this toy is that your girl gets to construct each doll by herself, and customize it any way she wants.
Features: Parts can be dismantled, customizable
Brand: Mega Construx
Why kids love it: The set has three unique dolls that she can play with. The hair, outfit, and accessories options make playing with these dolls so much fun!
The DIY ice cream play set is a cool toy that your eight-year-old girl can experiment with. Of course, the child cannot make real ice cream, but she can make models of ice cream with clay and vending machines. The toy gives the kid a chance to be creative. She can make any type or flavor of ice cream she wants.
Features: Easy to use, creative toy for role-play
Brand: Toyshine
Why kids love it: The play set is detailed with a vending machine, plastic ice cream cones, clay, bowls, spoons, and scoops that can be used to create a variety of ice creams with clay.
Unicorn Slime Kit is a wonderful playing kit which allows your 8+-year-olds to stimulate their imagination skills by making different objects using different accessories.  The activator and the glue are washable. The slime texture is soft and stretchy.
Features: Builds creativity and imaginative ability
Brand: Laevo
Why Kids Love It: The set includes non-toxic activator, glue, clay, and glitters which can be used to create a number of imaginative items.
Little girls enjoying hosting tea parties, even if they are eight years old. This tea set comes in bright green, blue, pink, and yellow color, complete with saucers, a teapot, and spoons as well. The attractive colors make it a great toy for indoor and outdoor play. The plastic used by the brand meets the contact standards set by the FDA, which means your girls can eat and drink real food from these cups and saucers.
Features: Safe to use plastic tea set with kettle, creamer, cups and saucer, dishwasher safe
Brand: Green Toys
Why kids like: With this tea set, they can have a real beverage (maybe not tea), making the tea party experience realistic.
Bop It! is a fun toy for girls. The game can be played by adults too, at parties and other events. The toy is battery operated and has inbuilt audio that gives you random instructions of what to do with the toy. The toy is a lot of fun for a family game night or the girls' slumber parties.
Features: Ten fun commands and moves, three play options, portable
Brand: Hasbro
Why kids love it: The game is super fun, and we guarantee that your little girl will laugh through the game.
A uniquely designed scooter for kids, the Space Scooter Ride On is one of the best toys for a growing girl. It is also one of the best ways to ensure she plays outside, instead of gluing to video games indoors. There are nine color options to choose from, including black, pink, blue, green, and red. The bike also has a super silent drive option and hand brakes.
Features: Dual-mode, movable platform, foldable
Brand: SpaceScooter
Why kids love it: The movable platform creates a teeter-totter like movement, and kids will love playing with it. The scooter can go as fast as a bicycle and can be used on pavements as well, under adult supervision, of course.
Games And Toys For Nine-Year-Old Girls
If your daughter or niece is nine years old, here are some toys you can get for her.
Your nine-year-old will love this doll house. Agreed that this is slightly expensive, but it is a cool gift you can buy her. The life-size doll house can home 18-inch dolls and comes with enough space for all the accessories of the dolls. The house can be easily assembled and occupies little space. What's more, it can last for generations with enough care.
Features: Five spacious rooms, French styled exterior, can hold up to ten dolls with accessories.
Brand: My Girl's Dollhouse
Why kids love it: Girls and doll-houses go hand in hand. Whether or nor she has asked for it, your kid is going to love this gift from you.
LEGO offers a variety of toys that you can buy for nine-year-old girls. One of them is the Friends Heartlake Supermarket, a supermarket situated in Heartlake City, Florida. The set has 313 pieces including building blocks and things that you might buy at a supermarket. It comes with an instruction booklet that your nine-year-old can read and build the market on her own.
Features: Colorful LEGO blocks to help you build a friendly supermarket in town
Brand: LEGO
Why kids love it: If your child loves LEGOs, she will love this.
Not all young girls like dolls, kitchen or tea party sets and other 'girlie' stuff. The Nerf Rebelle Agent Blaster is a cool toy that you can get for your tough little lady, who loves action and not relaxing tea parties. The Bow Blaster comes with three purple arrows that whistle as they fly. The arrows can go as far as 85 feet when released properly. This is a great toy to buy if you want to introduce the sport to your girl.
Features: Easy-to-use design, message darts with blunt edges to make it child-safe, whistling arrows, detachable decoder
Brand: Nerf Rebelle
Why kids love it: Girls will feel strong and powerful using a bow and arrow. I mean, who doesn't want to be a secret agent?
Not all LEGO toys are alike. Some are more complex than the others, which means that you have to look for an age-appropriate LEGO set for your nine-year-old girl. The Batman Scuttler LEGO set is a cool toy suitable for kids aged nine or above. A Batman themed building set, the toy lets your child create her own Batman experience using the Scuttler pack for Batman and his friends to take on the Joker.
Features: 775 pieces of building blocks, this set includes a Batman, the Joker, Scuttler, Commissioner Gordon, Poison Ivy, Barbara Gordon, and Dick Grayson figurines.
Brand: LEGO
Why kids love it: This one is for LEGO and Batman fans. If your little girl likes the Dark Knight, she will love this toy.
This is a simple game that is all about balancing the rods that stand on a wooden tabletop stand. It is a multi-player game that the entire family can enjoy. The game encourages your nine-year-old girl to think about balancing, and also develop her interpersonal and team player skills. The game is exciting and keeps the players on the edge of their seats.
Features: Can be played with a group or alone too, boosts cognitive skills, hand-eye coordination
Brand: Melissa & Doug
Why kids love it: The game forces the child to think, which can be exciting and entertaining at the same time. It's a challenge that your girl would like to take over and over.
Toys For Ten-Year-Old Girls
Your ten-year-old is likely to enjoy the toys and games we discussed so far. But these will challenge her intellectually and physically as well, making them better than the rest we have discussed so far.
Story cubes are perfect for the girls' slumber party. Each kit has nine different story cubes with 54 images that you have to use to build a story. You can make as many stories as you want using the images on the cubes. Your little girl can play the game with her friends or alone. Just let her pick up the cubes and come up with a story based on the images.
Features: Nine Dice with unique images – ideal for icebreaker activities at parties
Brand: Gamewright
Why kids love it: It lets them unfurl their imagination and show off their creative skills to their friends and family.
You'd think that RC toys are just for boys. But no. Girls love playing with them too, given that it is a dog or better, a robot. The self-standing robot is a cool toy you can give your 10-year-old geek. The robot can gesture, dance, rally, and even carry stuff on a tray. And your girl can make it do all these things using a small remote control!
Features: An interactive robot that responds via gestures, light, and movement
Brand: Hi-Tech
Why kids love it: Geek or no geek, a remote control robot is a cool toy to give to your ten-year-old girl.
Even girls love playing cops and robbers with toy guns. The Air Hunterz Double Shotz is a cool hand blaster that the girls can use to practice target shooting, using target cans with scores on each. The set comes with two blasters, allowing two kids to play a game or even compete for high score.
Features: Suction cup darts, blaster, and cans. The darts go as far as five feet, but no more.
Brand: Air Hunterz
Why kids love it: Target practice is fun with these hand blasters. And the blasters come in handy when they are playing cops and robbers.
Another toy you can buy for your girl is the drone helicopter with a round base for the body. The flying ball is transparent in its resting state, but when it flies, it becomes colorful with LED lights. The best part about it is that you can control the drone ball with the help of an infrared sensor underneath it. Once the ball is in the air, all you need to do is put your hand, leg, or any solid surface under it to keep it in the air.
Features: Chargeable flying ball controlled via a sensor
Brand: Geekercity
Why kids love it: Keeping the flying ball in the air can be challenging and exhilarating too.
If you have bought the American Girl figurines for your girl, then getting the Mega Bloks American Girl Buildable Home is the right thing. The building or construction toy requires assembly, which is a good exercise for the child. Once it is set up, your daughter can put her other American Girl figurines in this home.
Features: Comes with three figures – Grace, Maddie, and Ella, 2-in-1 buildable home set, meaning you can build two different models with one.
Brand: Mega Bloks
Why kids love it: Dollhouses and dolls are somethings girls will always love.
These are just a few of the many toys you can buy for your girl aged between eight and ten. There are many educational toys, board games, and other toys for young girls. While getting toys that stimulate cognitive development is important, little girls should be allowed to have fun and be silly too at times. For such occasions, these toys are your best bet.
What's your daughter's favorite toy? Share the stories with us through the comments section.
Recommended Articles:
The following two tabs change content below.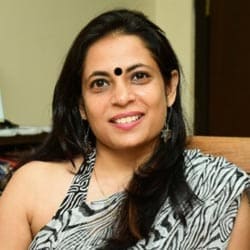 Priti Bose
Priti Bose is a poet, songwriter and blog writer. She did her masters in English, Public Relations and Advertising. Her creative skills and hunger for details make her do in-depth research on the topics she covers. For MomJunction, she writes on product analysis and reviews, especially for kids' products, toys and gifts. Before her association with MomJunction, Priti worked in the...
more