Boys of every age seek toys that are challenging and exciting. Do not be surprised when boys aged 8 to 10 years fail to jump with excitement on seeing a conventional card game set. They get bored quickly, and therefore need something that stimulates their intellect and pumps up adrenaline.
We at MomJunction have scoured through all types of toys for young boys and have compiled this list of best toys for 8-, 9-, and 10-year-old boys.
31 Best Toys For 8, 9, And 10 Years old Boy
There is only one rule to follow when looking for toys for boys of this age group: buy something that the boy will enjoy playing. Have a look at the following toys to make your pick.
See a potential engineer in your son? This circuit can bring out his hidden talent.
Features:
Consists of more than 30 parts to build numerous electronic circuits
Can construct various interesting models such as a photo sensor and a flashing light
Comes with an illustrated instruction manual for guidance
Promotes engineering thinking
Being stuck in a traffic jam can be extremely frustrating. But that might not be the case for your little boy. For him, finding his way out of the traffic can be a fun experience.
Features:
Contains 40 challenges with varying difficulty levels
Strengthens reasoning and planning skills
Made of high-quality plastic
Let your star-gazing son build a space shuttle that can take him to the planet of his choice. He can even pay a visit to another universe using his imagination.
Features:
3-in-1 model that transforms into a space shuttle, a moon station, and a space rover
Comes with a mini astronaut to make your child's story more interesting
Compatible with other LEGO toys
This high-speed car can keep your super active boy engaged for hours. This durable car can withstand multiple collisions and still keep going.
Features:
Car works on pull-back mechanism
Does not require batteries
Sturdy body works well even after taking hard hits
Ideal for playing racing games
Your boy can build his own racing car with this kit. It comes with a red miniature Ferrari and other toy equipment to help maintain the racing car.
Features:
Set contains a red buildable car, a mini-figure driver, and a trophy
Detachable windshield can be removed before the car speeds off
Rubber tires give an authentic feel
If your son is bored of playing the regular UNO during family time, you can get him this upgraded version of the same game.
Features:
Minecraft-themed cards for lovers of the game
Final goal remains the same: get rid of all cards in hand
Comes with an additional new rule card called 'creeper' card
Boys who want to learn riding a hover board or skateboard can start with a kick scooter like this one. It is easy to ride and fun to play with.
Features:
Sturdy body made of aluminum used in making aircraft
Comes with 125mm inline-style urethane wheels equipped with springless shock-absorbing system for better control
Rear fender brake ensures instant halt
Easy to fold and transfer
If your little boy is fond of watching science shows, he might want to have a look at this innovative toy set. Containing 164 different parts, this set can help him create anything he wants.
Features:
Promotes critical thinking, reasoning, and problem-solving skills
Instructions guide helps kids get going with the set
Encourages kids to apply mathematics, geometry, and physics concepts to create something new
Approved by the Consumer Product Safety Commission
Free of BPA, lead, and phthalate
Can be easily cleaned with warm water
Only a true Star Wars fan will know how much this set means to a little boy. Your little man can create Yoda's Star fighter and create his own Star Wars stories with Yoda's mini-figure.
Features:
Star Fight can be built with folding wings, and front-and-top-opening mini figure cockpit
Has enough space to store R2-D2, laser cannons, and spring-loaded shooters behind the space ship
Includes a Yoda and R2-D2 mini figures
Also comes with Yoda's lightsaber and extra shooter ammo
Simon game is a favorite for many parents and kids. It requires a single-player or multi-players to repeat the light and sound sequence by clicking the color pads in the right order.
Features:
Helps improve sequencing and memory skills
Works on batteries
Challenging and suspenseful game
Portable game can be played anywhere
Boys enjoy shooting with air guns. But their safety is of utmost importance. So, this gun comes with foam darts to avoid any harm.
Features:
Strongarm toy blasterhas a shooting range of up to 90 feet
Blaster comes witha dart rotating barrel
Nerf darts are made of foam with hollow tips
Does not require batteries
This game is for boys who enjoy sharpening their brain with intelligent games. This combination logic maze game comes with 60 challenges with multiple levels that will pique your boys' interest.
Features:
Package contains a game grid, nine towers, a target piece, and three marbles
Designed to hone spatial reasoning skills
Enhances planning and engineering skills
Comes with different levels ranging from beginner to expert
This is the advanced version of the Strongarm Blaster with double the shooting capacity.
Features:
Shoots up to 12 darts in a single loading
Two rotating dart drums hold 6 darts each
Foam based darts ensure safe play
This sleek hover board requires leg strength to move and maneuver it. It is fun to operate like a scooter or a standard skateboard.
Features:
Runs on two wheels that turn 360 degrees
Slip-resistant concave deck gives strong foot control
Sturdy body gives a stable ride
Rubber-padded steel torsion bar enables smooth acceleration and turning
Can ride uphill with a little traction
Young boys are often fascinated by tiny robots that follow their every command. This robot follows simple gestures and literally dances to your sons' tune.
Features:
Simple hand movements guide the robots' movements
Flexible joints and bottom skating wheels make the robot break into multiple moves
The robot's eyes are made of LED lights that glow in the dark
Runs for two hours after each charge
Construction sets are quite popular among young boys. It allows them to create something out of nothing and lets their creativity flow unhindered.
Features:
Building set comes with 480 parts and interlocking pieces
Includes wheels, rotors, tracks, and other parts that help build movable models
Comes with an instruction booklet to help build certain basic structures
Game items can be stored in the treasure chest available with this set
This multi-player game is the vital ingredient for a fun time with family. It contains questions and challenges that will make every player laugh out loud.
Features:
Fun game promotes child-parent bonding
Science-related questions improve knowledge of science
Gross Out challenges encourage kids to overcome inhibitions and shyness
Helps improve social interaction skills
When your boy gets tired of playing with G.I. Joe, he can become one instead. This gun-n-strike kit transforms your kid into a complete field commando.
Features:
Kit consists of a tactical vest that comprises all the accessories required to play the perfect soldier
Tactical vest offers ample space to hold various toy ammunition
Vision gear and face mask help play longer in the sun
Want your son to leave the couch and play outdoors? This modern rocket launcher might do the trick.
Features:
The stomp rockets glow in the dark, making it easily visible even when playing at night
Rockets are covered with foam, so they are safe for playing
Encourages kids to step out and play outdoor games
Does not require batteries
Designed to support STEM development
Does your young one aspire to be a new-age Houdini? If yes, this magic set has to be on your list. Specially designed for 8-10 year olds, this magic set teaches the famous magic tricks that your son can master.
Features:
Set contains accessories to perform ten magic tricks
Toy promotes imaginative thinking
Comes with a sturdy wooden box to store all magic accessories in one place
Character play helps build child's social interaction skills
The most effective way to teach the solar system to your son is through gamification. This glow-in-the-dark planetary system toy set encourages kids to create a planetarium while learning about it.
Features:
Set includes planets, stencils, glow pens, rods, strings, and a set of questions
No batteries needed
Does not require assembling
Photography is not everyone's cup of tea. Though seemingly easy, you need to have a knack for it. This camera for kids is built to prep your little master in photography.
Features:
Small and sturdy body to suit little kids
Non-toxic, attractive design
Can withstand clumsy handling by kids
Comes with fun effects and filters for photo enhancement
Lightweight camera comes with a lanyard to hang it securely around the neck when not in use
Here is another toy for science enthusiasts. Winner of the NAPPA Silver Award, this chain reaction building kit will help your son understand the workings of machines.
Features:
Contains instruments to build 10 different scientific machines
Instructions booklet helps guide kids with the usage of the instruments
Helps understand machine-building and workings of machines
This 2-in-1 basketball hoop with a detachable laundry bag toy is specially designed for everyone. It encourages you to put your clothes into a laundry bag in a fun way.
Features:
Makes the boring chore of putting your dirty clothes into a laundry bag interesting
Laundry bag comes with a bottom zipper to easily unload clothes
Designed to fit into any kind of door easily
Do not take the name of the kit seriously. The game has a scientific approach to explain the science behind real things you find gross.
Features:
Contains petri dish, magnifiers, and a few chemicals
Activity guide explains the usage of kit
Kit helps understand the reason behind the natural things we feel 'grossed out' about our body
Your son does not have to be a superhero to own a car that can move on walls and ceiling. This remote control car moves on just about anything except water.
Features:
Remote-controlled car moves easily on the walls, floors, ceilings, and glass surfaces
Made of ABS material, it has strong collision resistance
Shockproof body enables the car to withstand falls from ceilings and walls
Comes with head and rear LED lights
Does a 360-degree rotating stunt
Rechargeable
Archery teaches kids discipline and focus. This archery set can help your son learn and practice archery, but with safe plastic equipment.
Features:
Durable, lightweight faux bow is easy to hold and handle
Foam tip arrows are easy and safe to aim and shoot
Set made of non-latex & phthalate material
Ever felt happy at finding a nickel in the sand? Your boy can feel the same happiness but with some extra help from this junior metal detector. Add a fun twist to a regular treasure hunt game with this detector.
Features:
Detects coin-sized metal objects
Target indicator meter displays signal strength
Signal buzzes louder when it reaches near a metal object
Durable body with weather-resistant coil
Lightweight body
Easy to handle for kids
Boys who follow Star Wars will be excited to play with their personal lightsaber.
Features:
Great accessory for role-play
Promotes imaginative thinking when recreating Star Wars scenarios
Lightsaber extends itself at the flick of the wrist
Looks authentic
You can take your artistic and geeky boy's love for doodling to another level with this doodling robot.
Features:
Creates designs through rotation and vibration
Can be adjusted to a desired height and angle
Useful for creating innumerable designs and patterns
Robot needs to be assembled before use
This is an archery set that is almost parallel to an original archery set, but safer.
Features:
Powerful bow is lightweight and easy to use for kids
Foam darts make it safe for playing
Comes with built-in target sighting
Has a range of up to 85 feet
With such a varied range of toys, we are hopeful that you must have found a couple of toys suitable for your smart boy.
Why Trust MomJunction?
Priti Bose specializes in writing about children's products, toys, and gifts, having written hundreds of articles in this stream. She does in-depth research, reviews, and analysis to find safe, child-friendly products for our readers. Priti has researched and explored the current trends and interests of young boys to compile this list. She recommends the Lego Creator Space Space Shuttle Explorer Building Kit, a three-in-one toy with intricate details, that will allow children to explore their creativity.
 Recommended Articles:
The following two tabs change content below.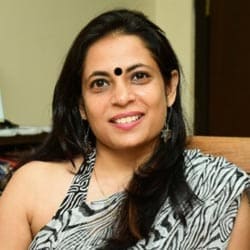 Priti Bose
Priti Bose is a poet, songwriter and blog writer. She did her masters in English, Public Relations and Advertising. Her creative skills and hunger for details make her do in-depth research on the topics she covers. For MomJunction, she writes on product analysis and reviews, especially for kids' products, toys and gifts. Before her association with MomJunction, Priti worked in the...
more