By the age of four months, a baby will reach out for a toy right when they see it (1). It is also the time when they hold a toy by themselves and swing at a dangling toy.  Thus, a four-month-old is a more avid player of toys than before.
The right toy can keep the baby engaged while helping them exercise their developmental milestones. In this post, MomJunction has compiled a list of the best toys that you can consider for your four-month-old's playtime.
25 Best Toys For 4-Month-Old Babies
Buying toys for four-month-old babies is fairly simple. All you have to do is ensure that the toy looks attractive, makes engaging sound, and is safe for the baby. Additionally, it should also be easy to clean. 

Click-clack sounds easily attract babies. This bright firefly, when attached to your baby's stroller, produces a rattling sound that rouses the baby's curiosity and keeps them engaged. As your baby grows older, it can be given to them to hold and play.
Features:
Made of soft fabric with bright colors and patterns
Clacking sound of rings stimulates auditory senses
Crinkling wings and squeaker offer tactile stimulation and keep the baby entertained
Textured teether and knotted antennae soothe teething gums
Shiny mirror helps develop visual sense

This piano gym is a toy that has a lot to offer to your little munchkin as they grow. It transforms into multiple toys to suit your baby as they keep growing.
Features:
Adjustable toy bar comes with a dangling mirror, teether, crinkle toy, rattle, and cymbal clackers
Colors, textures, songs, and sounds help develop various senses
Dangling toys help the baby learn cause and effect
Enables baby to play in several different ways
Soft and thick play mat is machine-washable

This cuddly fish not just entertains, but also helps in developing various physical and cognitive skills.
Features:
The multi-textured soft toy squeaks and crinkles and has hidden pictures located under the scales
Squeaker tail encourages grasping and develops finger strength
Multi-colored body helps develop visual sense
Multi-textured body heightens tactile sense
Made of easily washable fabric

Your naughty angel may not like the idea of lying on the bed the whole time and might cry for your attention. So, why not keep them happy with this floor seat that can help and support your baby in a sitting position?
Features:
Cushy seat for comfortable sitting
Fully supports baby to sit in an upright position
Linked teethers and toys for baby to play with
Removable and machine-washable seat pad
Easy to fold and grab
Made of fully recyclable material

We know how difficult it is to bathe a crying baby who hates water. These bath toys spin and rattle so your baby can be busy playing while you quickly give them a bath. It also develops hand-eye coordination.
Features:
Package includes two floating balls with characters
Easy to hold for little hands
Floating balls with characters can help sharpen baby's sense of sight, sound, and touch
Waterproof bubbles easily float on water

Babies enjoy playing with toys that make sounds and emit lights. This toy does both of it.
Features:
Rattling sound keeps babies engaged
Shaking the toy lights it up
Plays music to entertain babies
Features more than 30 songs, sounds, and phrases
Crinkling ears provide visual and tactile stimulation
Develops fine and gross-motor skills

These colorful balls and blocks offer great scope for open-play. The textured balls are easy to grasp and attractive for babies.
Features:
Includes eight numbered blocks, four animal squirters, and eight multi-textured balls
Comes in a mesh bag for convenient storage and transfer
Textured surface allows babies to chew on it during teething
Squishy material makes the toys squeezable

Baby's tummy time can be made more fun with this exciting activity station. It plays music and flashes colorful lights.
Features:
Choose from three modes, namely animals, colors, and xylophone
Allows the baby to play content in English, Spanish, or French
Easy-to-press buttons
Helps develop listening skills
Keeps babies engaged, so they spend more time balancing on tummy
Touching the buttons activates different features, thus teaching cause and effect

Ever seen a cute little cow playing music? This cuddly soft cow plays music and flashes colorful lights. It is perfect for babies who enjoy lights and sounds.
Features:
Different textures help improve the sense of touch
Plays various melodies, songs, and phrases
Soft body makes it ideal for cuddling
Bead ring helps strengthen grasp
Lights up in different colors

Babies drool a lot. This toy is a multi-functional one since it works as a bib and later works as a teether while keeping the baby entertained..
Features:
Each pack consists of six baby bibs
Front of the bib is made of cotton and fleece, while the back is made of polyester
Adjustable bib comes with nickel-free snaps
Detachable teether can be used without the bib
Bib is easily washable in a machine
Teether can be cleaned in a dishwasher

This musical toy can become your baby's favorite. It plays numerous melodies and lights up with a single touch.
Features:
Gentle push of the central button activates drum, guitar, and piano sounds
Helps develop sound recognition and learn cause and effect
Comes with a baby-safe mirror
Shaped to easily fit into a baby's hand

Rattle toys can help develop a baby's grasping and motor skills. Its rattling sound encourages babies to shake their arms.
Features:
Design allows for easy grasp and helps develop gross motor skills
Colorful pom-poms help develop visual sense
Rattling beads enhance sound and effect
Available in different colors and designs

Sometimes, all a baby needs is a simple rattling toy. This rattling toy is shaped like a ball and is bound to become your baby's best friend.
Features:
Small ball inside rattles when shaken
Soft plastic provides easy grip and hold
Made from BPA-free plastic
Easy to wipe clean

This cute set of four tiny blankets features textured teethers with smooth edges to help babies during their teething period.
Features:
Plush blanket makes squeezing sound when squeezed
Comes with four fun characters attached to the center
Four teethers help soothe baby's sore gums
Made from BPA-free material
Washable in machine

This uniquely shaped, colorful activity ball makes clacking and rattling sound that babies love. It is also fine for babies to chew on it as it comes with teethers.
Features:
Tiny characters on the toy spin to encourage the baby to use fingers
Plastic rings squeak and cackle when moved
Handles come with varied textures for easy grasp
Easy to clean with a damp cloth and soap

Traveling becomes stress-free when your baby has a toy to play. This black and white toy can ensure that your baby is engaged for a while.
Features:
Reversible discs come with designs printed on both sides
Comes with a clamp for easy attachment to baby strollers, carriers, and car seats
Lightweight and portable

This toy supports the baby during tummy time and can also transform into a comfortable sitting couch.
Features:
Comes with two detachable and adjustable toys
Prop pillow can help strengthen back and neck muscles
Includes a sun toy that makes crinkling sounds
Comes with a BPA-free silicone teether 

For a 4-month-old baby, tummy time becomes more fun when surrounded by toys. This playmat has something interesting to offer at every corner, so the baby remains engaged for a long time.
Features:
Piano plays different kinds of music with every touch or kick of a button
Button lights up with every touch, helping teach cause and effect
Prop pillow helps with tummy time
Loop comes with detachable toys such as a crinkle medallion, triangle rattle, textured music note, flash cards, and a self-discovery mirror

Here is yet another musical toy for your darling baby. This toy is shaped like a Ferris wheel that moves with a rattling sound.
Features:
Suction cup holder at the base enables the toy to remain stable
Manually spinning the wheel helps develop gross motor skills
Plays songs to stimulate auditory senses
Tiny stars blink with lights

Shopping with your little angel becomes difficult if they are not kept busy. This toy arch is designed to fit any regular crib, so babies are easily engaged while you shop.
Features:
Made from a flexible material
Includes three detachable toys
Contains extra loops for additional toys
Easily rotates and adjusts to suit the baby's need

This set of colorful teethers can ensure your baby never feels bored with one toy. It has passed major safety tests for children's toys and is safe for babies.
Features:
Soft and flexible teether and rattle toys help soothe painful gums
Does not lose color and is free of BPA
Made of heat-resistant material and can be sterilized for safe play
Comes in a storage box

Baby's tiny hands lack grip, and so, they keep dropping their toys. But this teething mitten fits the hand like a glove, and you need not worry about your baby dropping the teether frequently.
Features:
Made from child-safe BPA-free silicone
Soft fabric glove comes in a machine-washable bag
Flexible glove can be worn on any hand
Adjustable velcro strap ensures a snug fit
Makes crinkle sounds
Includes several teething surfaces

Tummy time is no fun without a play mat. This cool mat is filled with water, which makes for exciting tummy time.
Features:
PVC mat is completely leak-proof and BPA-free
Helps improve hand-eye coordination
Strengthens head, neck, and shoulder muscles
Easily foldable and inflatable
Include six colored toys

Lying on your back and staring at the ceiling for a long time can be quite boring, isn't it? Baby's get bored too. But since 4-month-olds cannot sit as yet, this hanging toy can keep them busy and happy.
Features:
Comes with an adjustable holder specially designed for baby cribs
Detachable hanging toys come with squeakers, bells, and rattles
Plays soft music as the toy holder rotates slowly
Made of non-toxic and durable ABS material

This light-up rattle lets the babies play while parents can assess their child's growth and development. It comes with a booklet that guides parents to understand how to use the toy for understanding the baby's growth milestones.
Features:
Flashes multiple lights to help develop visual senses
Textured surface enhances the tactile simulation
Rattles sound ignites auditory senses
Slim body easy to grasp and hold
Free of BPA, lead, PVC, and phthalate
Toys for a four-month-old baby is often designed to encourage them to use their mouth and hands, thus enhancing their sensory skills. Before you pick a toy, also check if it is visually appealing and also has lasting entertainment value for the little one.
Why Trust MomJunction?
Priti Bose specializes in children's products, toys, and gifts. She does in-depth research by going through the product information, reviews, and analysis to find safe, child-friendly products for our readers. The toys featured in our list are non-toxic, durable, and will help children reach their developmental milestones. The auditory and visual stimulation can help improve your child's fine motor skills and hand-eye coordination.
References:
MomJunction's articles are written after analyzing the research works of expert authors and institutions. Our references consist of resources established by authorities in their respective fields. You can learn more about the authenticity of the information we present in our
editorial policy
.
Recommended Articles:
The following two tabs change content below.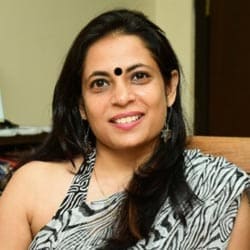 Priti Bose
Priti Bose is a poet, songwriter and blog writer. She did her masters in English, Public Relations and Advertising. Her creative skills and hunger for details make her do in-depth research on the topics she covers. For MomJunction, she writes on product analysis and reviews, especially for kids' products, toys and gifts. Before her association with MomJunction, Priti worked in the...
more